Top 5 Art Hotels by Chic Retreats
From Venetian palazzos graced with 18th-century masterpieces, to open-air exhibitions in thriving Tuscan vineyards, art hotels come in a boundless array of shapes and forms. Whether you're looking for a relaxing retreat in the sun, a buzzing city stay, or a cosy countryside escape, we've partnered with Chic Retreats to bring you the best boutique art hotels across the globe.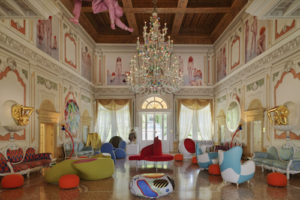 Byblos Art Hotel – Verona, Italy
Vibrant abstracts, funky sculptures, bizarre furnishings – Byblos Art Hotel does nothing by halves. An art-lover's paradise, the spectacular boutique hotel is flooded with works from famous artists all over the world, from Damien Hirst and Mark Quinn, to Marina Abramović and Anish Kapoor. The 16th-century Renaissance villa setting only adds to the eclectic nature of the place, as does the Pompeii-inspired spa and the restaurant's imaginative menu.
Book Byblos Art Hotel here.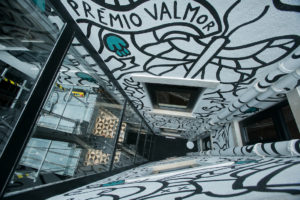 1908 Lisboa – Lisbon, Portugal
Unapologetically chic, there is nothing subtle about the artwork in this trendy boutique hotel in Lisbon. Dating back to the early 20th-century, the city gem invited a range of Portuguese artists to portray the building in its modern state. The result: bold murals spanning several tiers high, quirky sculptures and vibrant strokes of paint on the walls. Décor is just as hip, with striking tiled flooring, designer light fittings and the odd exposed brick wall dotted throughout.
Book 1908 Lisboa here.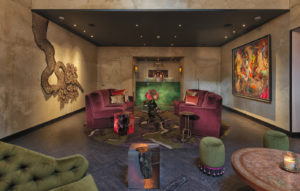 The Mandrake – London, England
It's hard not to be taken aback when crossing over The Mandrake's threshold. The building's unassuming exterior belies outlandish décor within, not to mention a bevy of dazzling artworks adorning the walls and floors. In fact, this hotel is very much of the mind that art is not confined to the canvas; don't be surprised to see a ballet dancer, tattoo artist or sculptor taking to the stage. Fancy seeing a masterpiece in action? The Mandrake regularly invites a resident artist to produce work at the hotel.
Book The Mandrake here.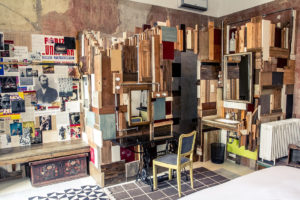 Brody House – Budapest, Hungary
A stay at this bohemian spot is something like sleeping in your own private art gallery. Each room has been individually designed to feature original works from both local and international artists. The best bit? If you think a piece would sit nicely in your own home, it can be wrapped up and taken away with you. For an extra dose of charm, Brody House even has a sweet little honesty bar to make use off – there's nothing like admiring the hotel's latest works than with a glass of wine in hand.
Book Brody House here.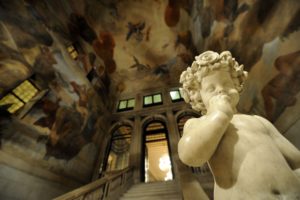 Ca' Sagredo – Venice, Italy
Just when you thought Venice couldn't be more breathtaking, this 15th-century palazzo glides into view. Declared a National Monument, the waterside gem prides itself on being part hotel and part museum. Step through its grand entrance and it's easy to see why; the hotel showcases a treasure trove of centuries-old masterpieces, be it the mesmerising fresco by Longhi, the pulse-racing Renaissance paintings of Nicolò Bambini or the beauteous work of 18th-century Venetian painter, Pietro Longhi.
Book Ca' Sagredo here.