London: Announcing our Summer 2023 Selection Committee
Whether it's your first time at The Other Art Fair, or you're one of our regulars, we like to keep things fresh. That means an ever-changing line-up of talent, and 100 new names to discover each time you visit. To help us on our mission, we enlist the help of a Selection Committee, a team of art-world experts who bring their respective talents and differing perspectives to choose our final artist line-up from hundreds of applications. We're excited to announce our latest Selection Committee for London Summer 2023 edition. 
---
ELLEN MARA DE WACHTER
Ellen Mara De Wachter is an arts and culture writer based in London. She is currently working on a new book, 'More Than The Eyes: how artists working with food bring us to our senses', which will be published by Atelier Éditions in 2024. Her first book, 'Co-Art: Artists on Creative Collaboration' (Phaidon, 2017) explores the phenomenon of collaboration in the visual arts and its potential in society at large. De Wachter is a co-author of 'Great Women Artists' (2019), and is a regular contributor to books and publications about contemporary art and culture, including Art Monthly, Art Quarterly, The World of Interiors, frieze and The White Review. In addition to writing, De Wachter has more than 20 years of experience supporting artists and creative professionals through her work as a curator at organisations including the Contemporary Art Society and Barbican Art Gallery; as a lecturer at Central Saint Martins, Royal College of Art and Goldsmiths College; and as a mentor and qualified Relational Dynamics coach.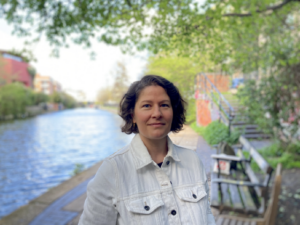 ---
ERIN REMINGTON
Erin Remington is Manager of Curation and Art Advisory at Saatchi Art. She has a Masters in Modern Art History, Theory and Criticism, and a B.S. in Business Administration from Azusa Pacific University. She studied Art and Art History at American University of Paris, and has over a decade of experience in fine arts. Erin is motivated by exceptional art and working with collectors to select pieces that inspire and elevate their spaces. She believes that art has the ability to inform, inspire, educate, and change how we view the world around us.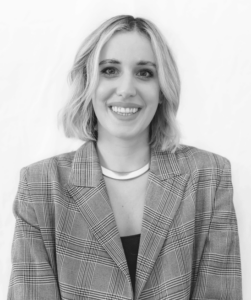 Be first in line to secure your early bird tickets to the fair this summer and sign up to our London newsletter.