LA: Introducing Selection Committee Member Kelly Nyland
We are thrilled to unveil our esteemed Selection Committee for the inaugural edition of The Other Art Fair LA . These members of a globally significant art community set the high standard of the fair, ensuring you can buy from our artists with the confidence that you are investing in the very best of emerging talent.
Kelly Nyland is a pioneer leader who has introduced emerging tech products to mass market through play. She has launched leading consumer brands in drone, robot, music, and wearable tech categories. Her executive roles span international marketing, sales and experience design.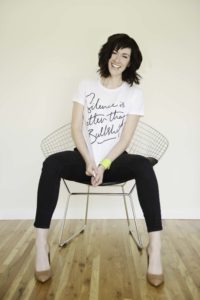 In her role at Snap Inc (the parent company of Snapchat), Kelly was responsible for the global marketing and sales launch of Snap's newest consumer product brand, Spectacles. This release championed a playful advertising campaign and temporary pop-up kiosks which garnered international curiosity and was recently awarded 6 Cannes Lions awards at this year's Cannes Festival.
Currently, Kelly is the CEO & Founder of a new LA-based company, set to launch early 2018.
The Other Art Fair will make its LA debut at the Majestic Downtown from March 15th – 18th 2018. Tickets for the fair are now live and for more information about the fair program visit la.theotherartfair.com