LA: Introducing Selection Committee Member André Saraiva
We are thrilled to unveil our esteemed Selection Committee for the inaugural edition of The Other Art Fair LA . These members of a globally significant art community set the high standard of the fair, ensuring you can buy from our artists with the confidence that you are investing in the very best of emerging talent.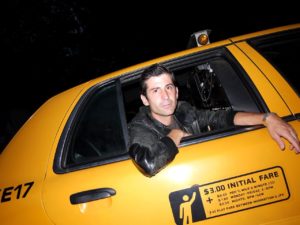 Graffiti was the first way André Saraiva made his mark on the world. He was born in Sweden and grew up on the outskirts of Paris, tagging his name on the neighborhood's walls as an urgent declaration of his existence. His works have been shown in museums and contemporary art galleries around the world, with a monumental wall of tiles installed in Lisbon in 2016. Now an established hotelier, restaurateur, and nightlife pioneer, Saraiva has never put away his spray can. In fact, he sees every one of his many ventures as part of the same irreverent lifelong art project. One that he always approaches with a wink—just like his iconic graffitied alter-ego, Mr. A.
The Other Art Fair will make its LA debut at the Majestic Downtown from March 15th – 18th 2018. Tickets for the fair are now live and for more information about the fair program visit la.theotherartfair.com