LA: Introducing Selection Committee Member Claire L. Evans
We are thrilled to unveil our esteemed Selection Committee for the inaugural edition of The Other Art Fair LA . These members of a globally significant art community set the high standard of the fair, ensuring you can buy from our artists with the confidence that you are investing in the very best of emerging talent.
Claire L. Evans is a writer and artist working in Los Angeles. Her day job is as the singer and coauthor of the conceptual pop group YACHT. She is the co-founder of 5 Every Day, a popular Los Angeles events app, and the founding editor of Terraform, VICE's science-fiction vertical. Evans is an advisor to design students at Art Center College of Design and a member of the cyberfeminist collective Deep Lab. Her first book, Broad Band: The Untold Story of the Women who Made the Internet, will be published by Penguin Random House in March 2018.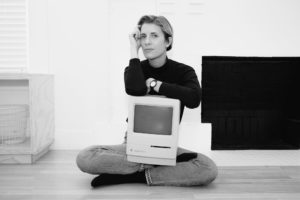 The Other Art Fair will make its LA debut at the Majestic Downtown from March 15th – 18th 2018. Tickets for the fair are now live and for more information about the fair program visit la.theotherartfair.com