5 Things Not To Miss at The Other Art Fair Melbourne
If you've got plans this week, cancel them. We are making our return to Melbourne from 26-29 May at our new venue Meat Market, Melbourne.
The Other Art Fair is continuing its mission to reframe art and how it is experienced; bringing everyone along for the ride to meet 100+ game-changing artists and experience even more unforgettable experiences.
The list is long in terms of what will be at The Other Art Fair Melbourne, but to start you off, here are 5 things not to miss:
1. Buy your first NFT, or win one for free (Find your fortune)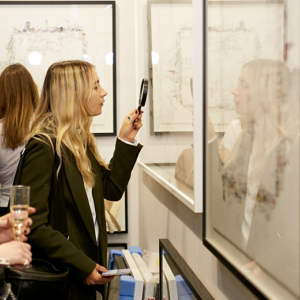 The Other Art Fair are reframing NFTs by inviting visitors to buy their first NFT, in-person, by some of our Fair exhibitors. Plus, if you're an artist looking to enter the NFT world with your work, then the Oshi team will be on hand to give you all the tips and insights. Oshi is an Australian-first digital x physical home for NFT and Web3 communities. It aims to engage the public, artists, collectors and investors in NFT collecting, emerging cultural technologies, immersive experiences and the ever-changing space that is Web3.
Also in the mix, solve all the riddles in our scavenger hunt, created by Kasia Frankowicz, and enter for your chance to win prints, and a NFT. The game is afoot.
2. Explore Moving Art With Our Projection Space
Introducing three of Australia's most exciting projection artists – Wiradjuri artist Jazz Money, multidisciplinary artist, composer and writer Amy McNickle and 3D motion artist Mikaela Stafford.
3. Buy a new artwork, and split the bill with Art Money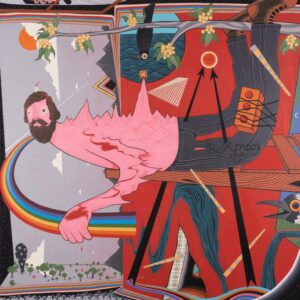 When you've found the one, make it yours using Art Money. With Art Money, you can purchase artwork at the Fair and pay over time in 10 monthly, interest-free installments, when you spend $500 or more.
You can find Art Money at the Fair, ready to sign you up on the spot. It's free to join, or you can save time by applying for Art Money in advance, using this link.
4. Bombay Sapphire Stir creativity Bar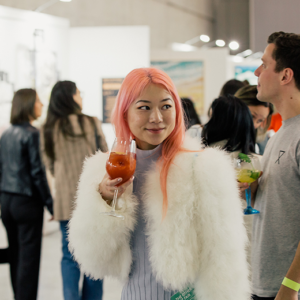 Level up your G&T game with our Bombay Sapphire cocktails.
Take part in an interactive cocktail quiz and be matched with an exclusive cocktail masterfully created by four local Melbourne bars; Black Pearl, Gin Palace, Pearl Diver, and Union Electric. All quiz participants can claim a free G&T at the bars
5. Hand-poked tattoos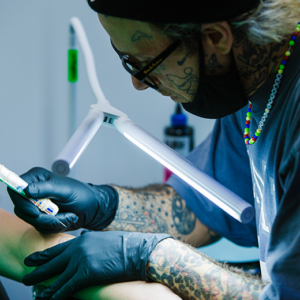 Wear your art on your sleeve with our hand-poked tattoo pop-up brought to you by @lily_gloria_tattoo, @kitstattoo and @reallynicepoke.
The Other Art Fair is a global gathering of creative thinkers, game changers and pleasure seekers sharing emerging talent and unforgettable experiences. Set against the backdrop of the world's biggest cities, each of our fairs is different. We combine boundary-pushing yet always affordable works with immersive installations, performances and the odd tattoo or taxidermy class thrown in for good measure.
Art isn't confined to convention or rule, and how you enjoy it shouldn't be either.