Chicago: New Futures Class of 2021
We're so excited to announce Chicago's New Futures winners!
Launched this year, New Futures aims to kickstart the careers of talented, underrepresented artists through exclusive prizes including free fair exhibition spaces and a mentorship program
New Futures Chicago, in partnership with Colossal, is excited to present three magnificent artists who will exhibit independently and one promising new curator, who will display the work of two artists at the Fair. Read on to find out about our four fantastic Chicago based New Futures winners…
Tianna Bracey
Tianna is an emerging artist local to Chicago, who uses the medium of portraiture to explore subtleties of the figurative form. Her most recent series of work reimagines the canvas as a space to connect to ancestry. By transforming portraits into whimsical dreamscapes that amplify the presence of generational storytelling, Tianna repurposes and reinvents elements from our daily surroundings. Each work aims to consider how themes of nostalgia, and memory, can be woven into the fabric of our daily lives as an invitation to find purpose, strength and solace through heritage.
Tianna works and lives in Chicago, IL. She received a Bachelors of Art in Art History from the University of Missouri (Columbia, MO). Her work has been exhibited at The Chicago Athletic Association (Chicago, IL), Happy Gallery (Chicago, IL), The Martin (Chicago, IL) and Zhou B Art Center (Chicago, IL). She has been featured in The Glossary and Sixty Inches from the Center. In 2021, she was awarded the Curious Creators Grant from curious elixirs (Brooklyn, NY).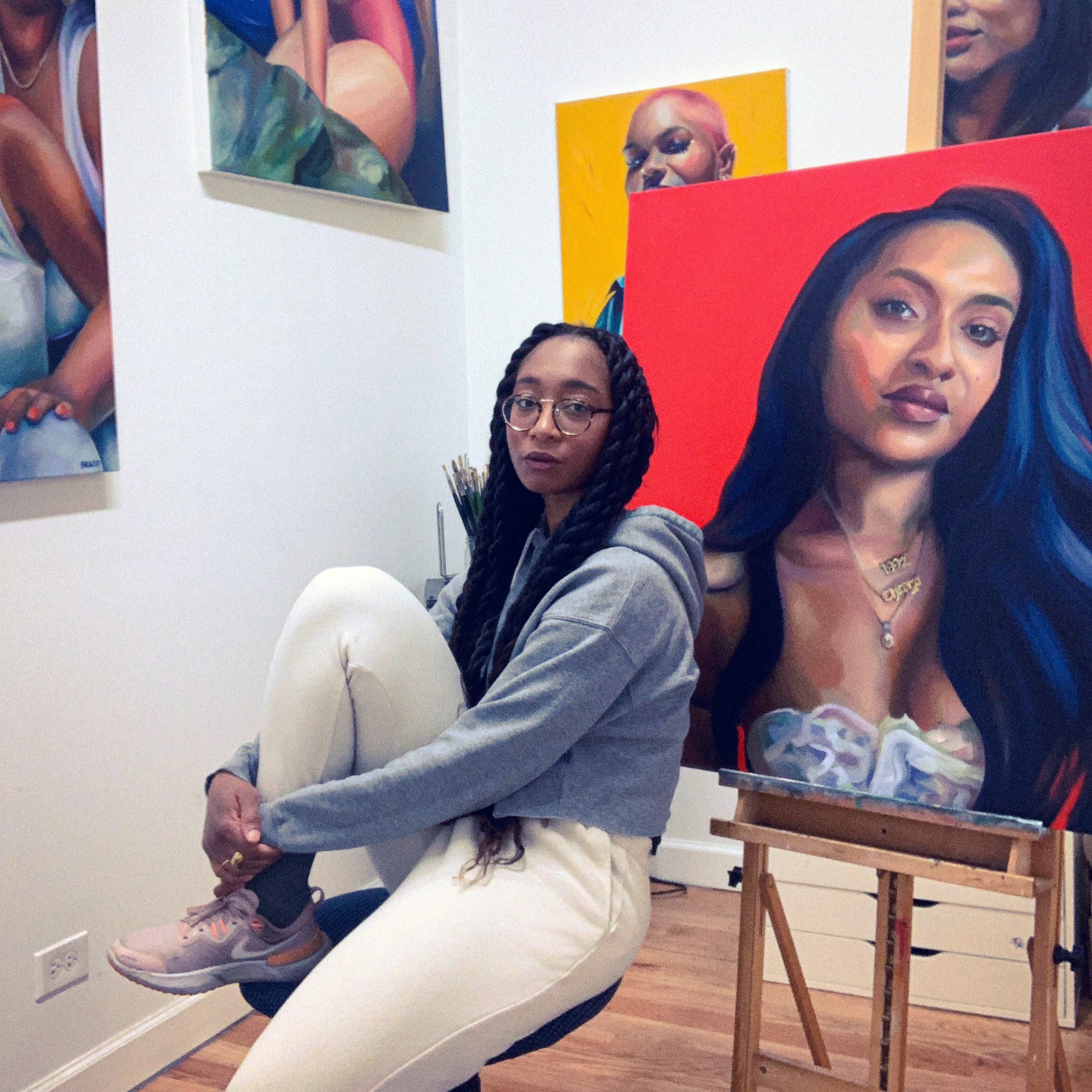 Ashley Bradley
Ashley is a Chicago local who is an interdisciplinary artist and weaver. She uses personal memorabilia to whimsically and critically scrutinize her own mental health through the lens of innocence, naïveté, and self-proclaimed vows. Viewing the works as collaborations with her younger self, Ashley translates her childhood drawings into woven paintings that dismantle hierarchies in the contemporary art world.
Born in Colorado, Ashley lives in Chicago, IL and received a BFA with a focus in Fiber and Material Studies from the School of the Art Institute of Chicago in 2020. Her work was included in the 2021 Evanston + Vicinity Biennial and she has exhibited at ACRE Projects in Chicago. Her weavings were a part of the Undergraduate Exhibition at the School of the Art Institute of Chicago in May of 2020, as well as Serving the People's online BFA Show 2020. Ashley's work has been featured by PAPER Magazine and Whitewall.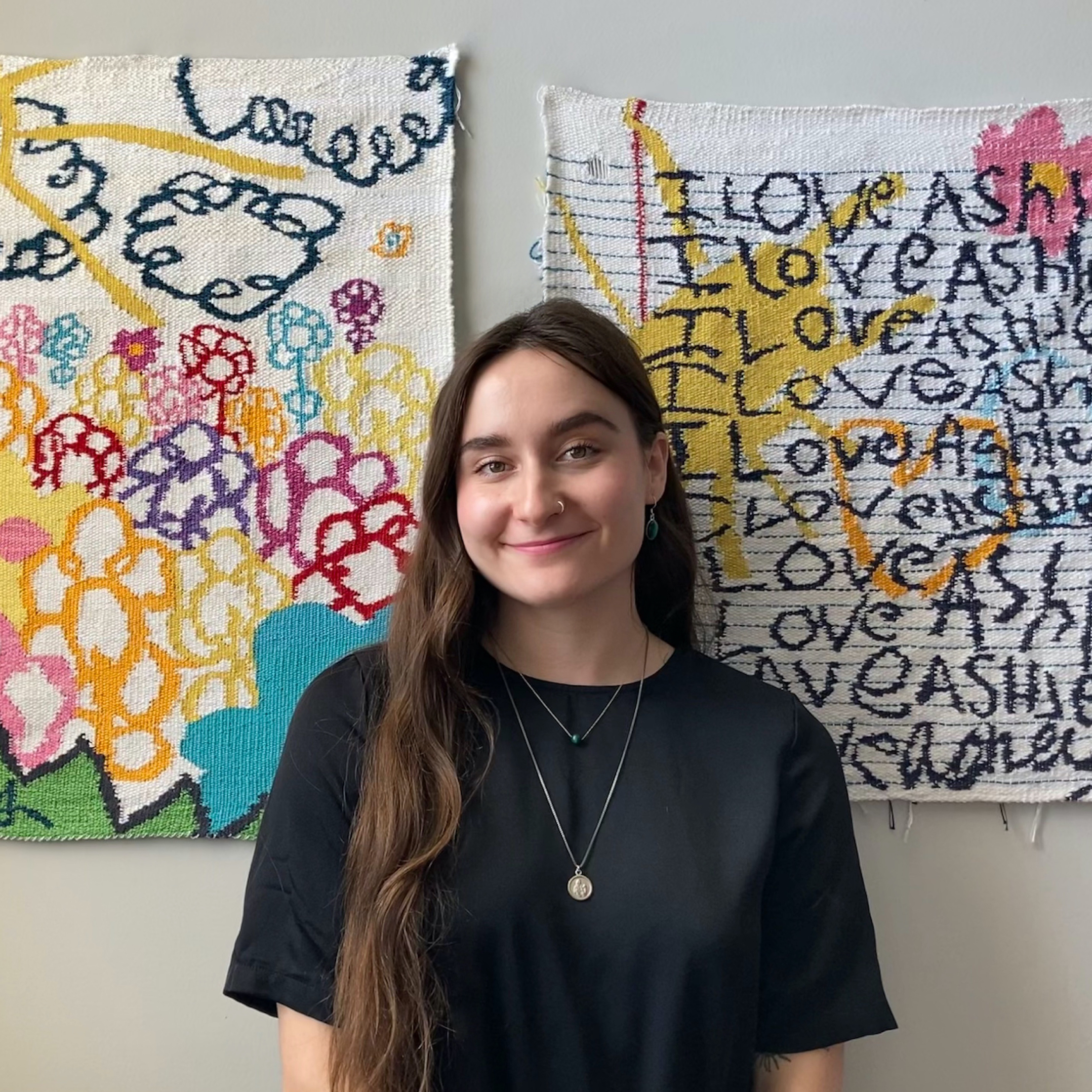 Andrea Coleman
Andrea is a Chicago based artist who utilizes the mediums of paint, magazine clippings, fabric and digital prints throughout her practice. Heavily inspired by her suburban upbringing, animation art and mural concepts, her work currently explores how aura and narrative work together to interpret acts of "reminiscing" and honoring. Her pieces concentrate on the manipulation of form as well as focusing the eye on the subjects in her artworks 
Coleman earned her Bachelor of Fine Arts at Columbia College Chicago, and is an Idea Award recipient of the Art and Art Activism organization. She is also a Hollis Sigler Manifest Award winner, a previous artist-in-residence of HATCH Projects at Chicago Artist Coalition and a previous finalist for the Luminarts Visual Foundation.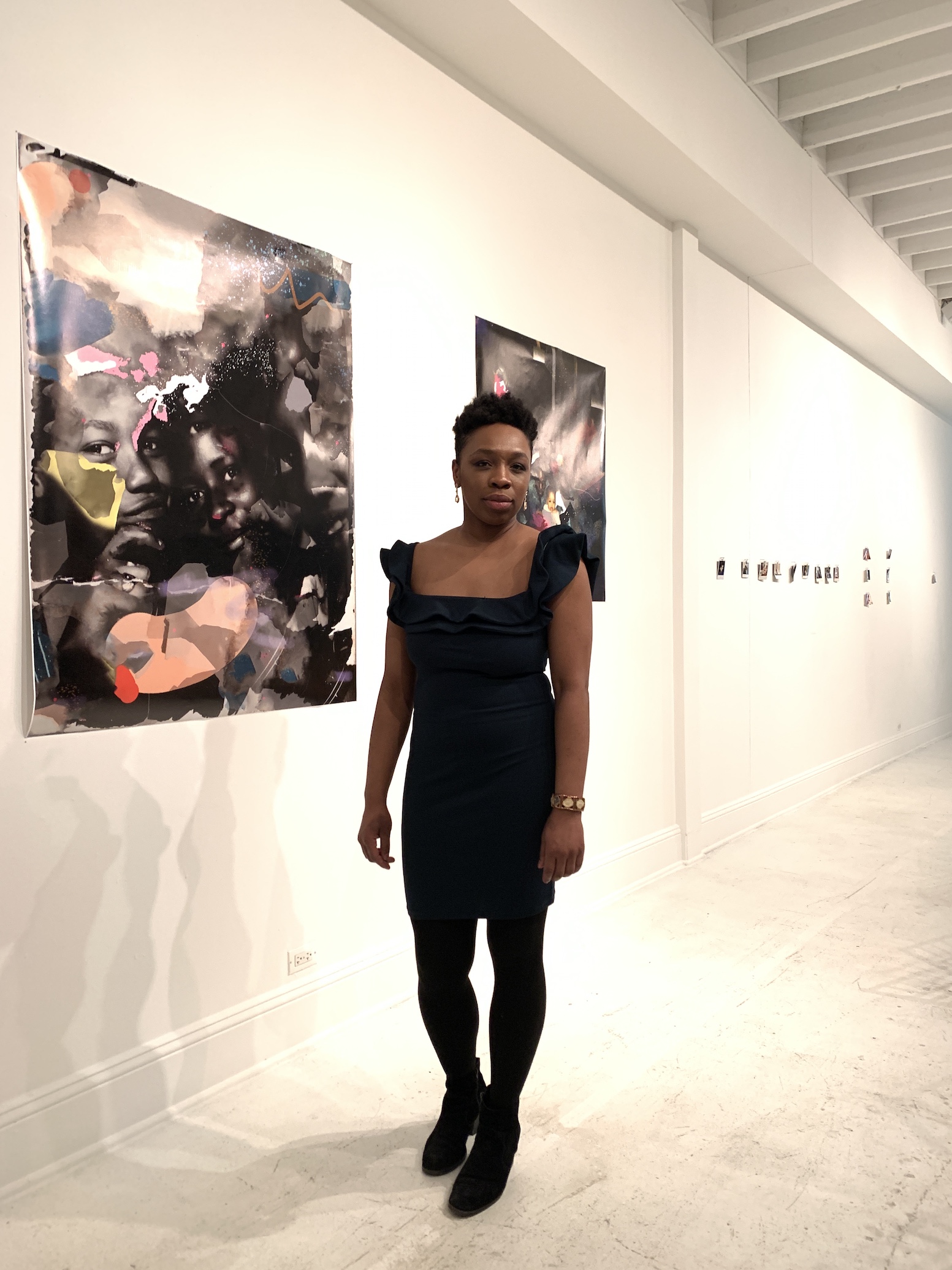 Francine Almeda: Curator
Francine Almeda  is a Filipina-American curator and arts administrator. She is currently the manager of Heaven Gallery, and co-founder and co-director of Jude Gallery in Pilsen, Chicago. Francine has a BA in Philosophy and participated in programs at the Harvard Graduate School of Design (Boston), the Saas-Fee Institue for Art (Switzerland), Kunstraum Tosterglope (Germany), and has an upcoming exhibition at Heaven Gallery.
Francine will Curate a booth weaving in the work of two artists, Weiyang Gao and Hope Wang.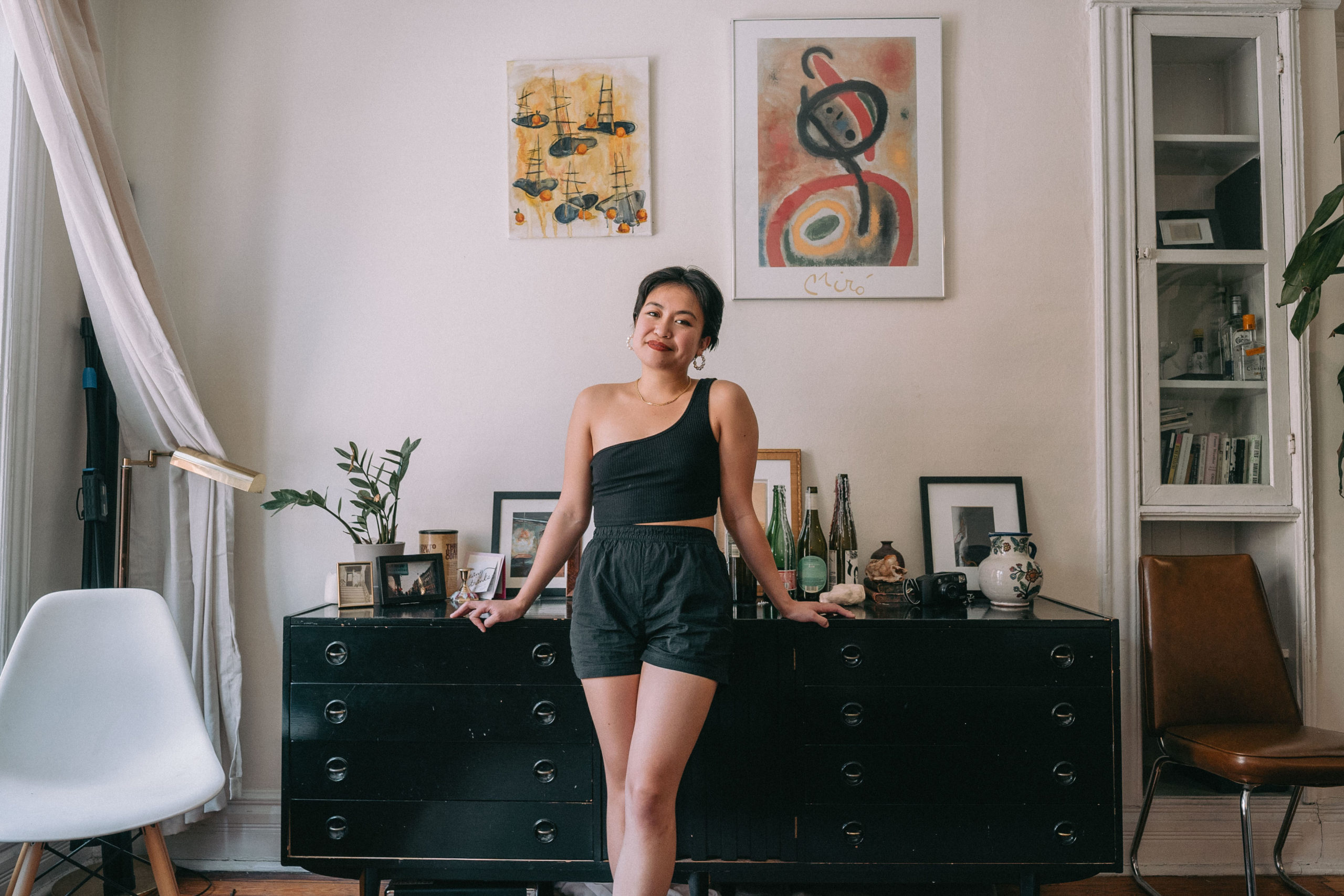 Artist Features in Francine Almeda's booth: Weiyang Gao:
Weiyang Gao is a Chinese artist who currently works in Chicago, US. Wei's paintings blur the categories of figuration and abstraction. Within them, he utilizes themes of pattern, space, and light in relation to the human body to discuss and critique the constructions of systems of belief. Being an artist with a multi-cultural background, He has insight into the many ways people have used and abused culture and history to create barriers and divisions within the broader spectrum of humanity.
Within his paintings, he addresses the feelings of being oppressed by those barriers and divisions while looking for places that could transcend both culture and history. Wei received his BFA in 2013 from Boston University and his MFA in painting and drawing in 2021 from School of the Art Institute of Chicago. Wei has shown at the Sloan House in Boston, Guayaba Gallery in Union City, Visionary Project in New York, Research House of Asian Art and FLXST Contemporary Art Gallery in Chicago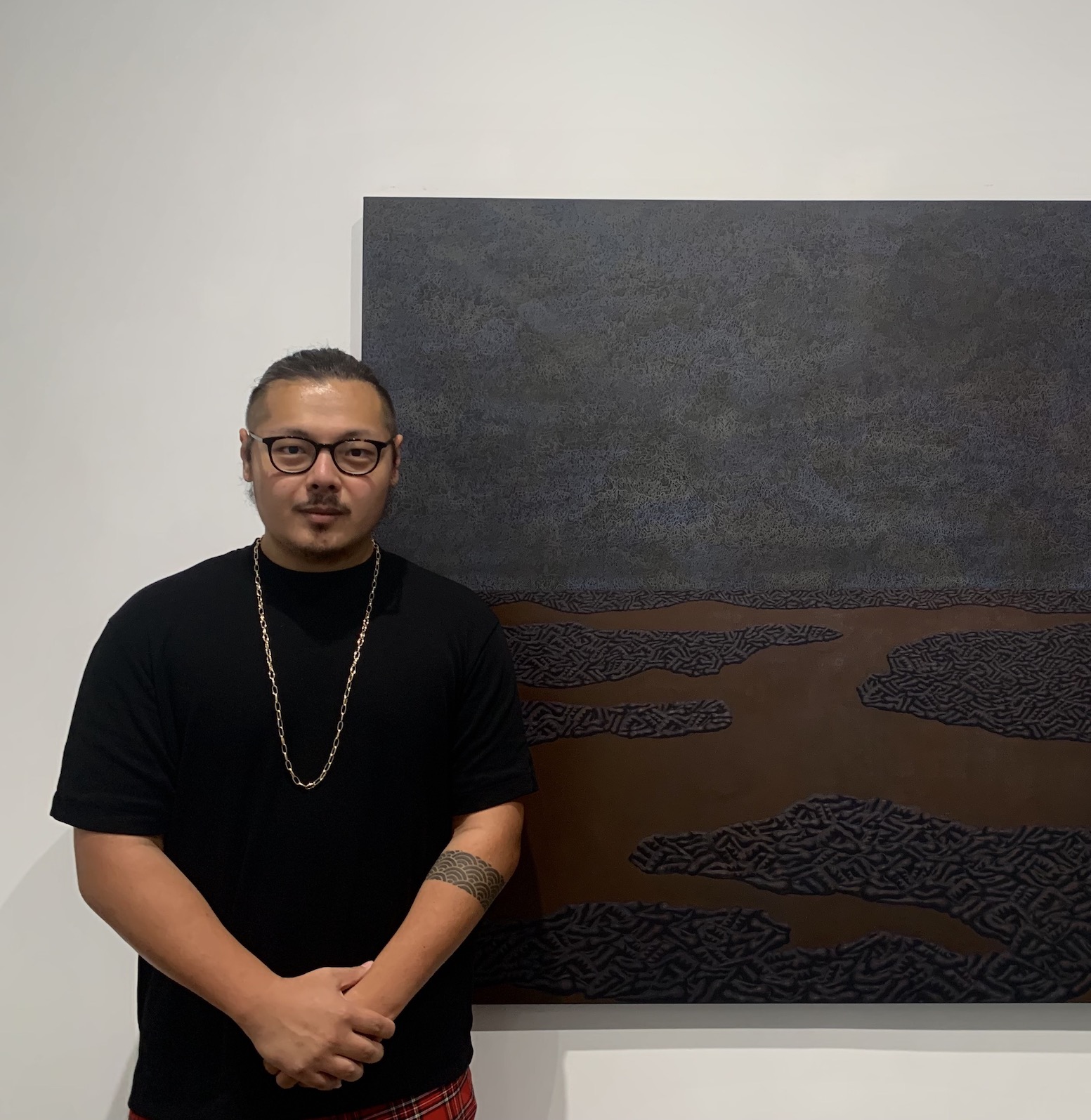 Artist Features in Francine Almeda's booth: Hope Wang:
Hope Wang is a Chicago-based artist, arts facilitator, and poet. Contending with sloppy traces of human activity around sites of industrial labour, her work considers the ways architectural spaces become artifacts of memory. She likes to joke that she creates geo-caches of public places she has cried in. She hosts and operates LMRM, a floor loom rental studio for Chicago fiber artists. She received her BFA (2018) from The School of the Art Institute of Chicago and is a 2021 recipient of the gener8tor Art Accelerator Program Grant. She has attended the Digital Weaving Lab Residency at Praxis Fiber Workshop; The Weaving Mill WARP Residency; and Spudnik Press Cooperative Fellowship. Her work has been exhibited at Ignition Project Space (Chicago, IL); Gallery No One (Chicago, IL); Chicago Art Department (Chicago, IL); Sullivan Galleries (Chicago, IL); and Zhou B Art Center (Chicago, IL), amongst others.
Get you tickets for The Other Art Fair Chicago to come down to meet our amazing New Future artists among hundreds more. The Other Art Fair Chicago runs September 30 – October 3.