Chicago: An Interview with Oil Painter Annie Faber
Following the launch of our Chicago edition of The Other Art Fair in September, we interviewed a few artists to get to know them a little better.
Meet Annie Faber, an active studio artist since the mid 1980's. Her personal painting style is created with multiple layers of rich saturated Chroma laid down in thin washes and glazes creating surprising juxtapositions of plane and edge. She exploits the reductive mark deftly, interweaving it with gestural marks and luminous color fields appearing to shift in space and light. Annie has exhibited in numerous solo and group exhibitions in galleries in the Southeast and New England area.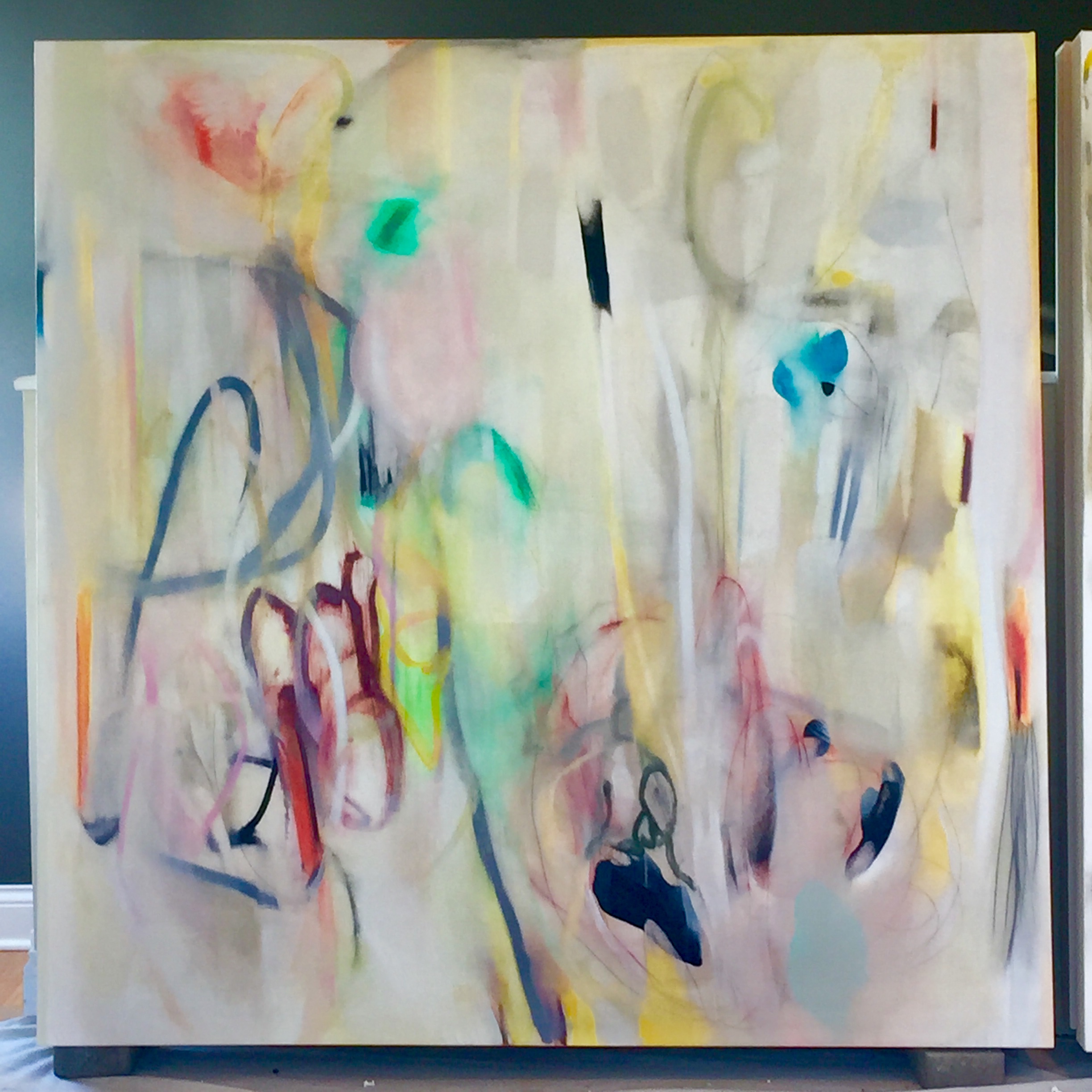 What are the major themes you pursue in your work?
My work draws from the tradition of comparitive religious studies. I am drawn to the mystical writings of Christian Gnostic texts, The Kabbalah and Sufi Poetry. I have also been studying Buddhist meditation practices and working steadily towards integrating the practices into my life and work.I think of my paintings as a visual record of walking mediation practices, as a visual record of the act of image making that is simultaneously both speaking to the universal and individual experience.
How did you first get interested in your medium, and what draws you to it specifically?
I am in love with Oil Painting! It is a profoundly visceral experience — starting with stretching and preparing the canvas, putting it on the ground, touching the surfaces and imagining images. From the smell of the mediums and joy of mixing color, to the repetition of walking between the canvas and palette table, each step into and out of the world of that particular painting slowly uncovers and reveals its personal voice. Pure magic.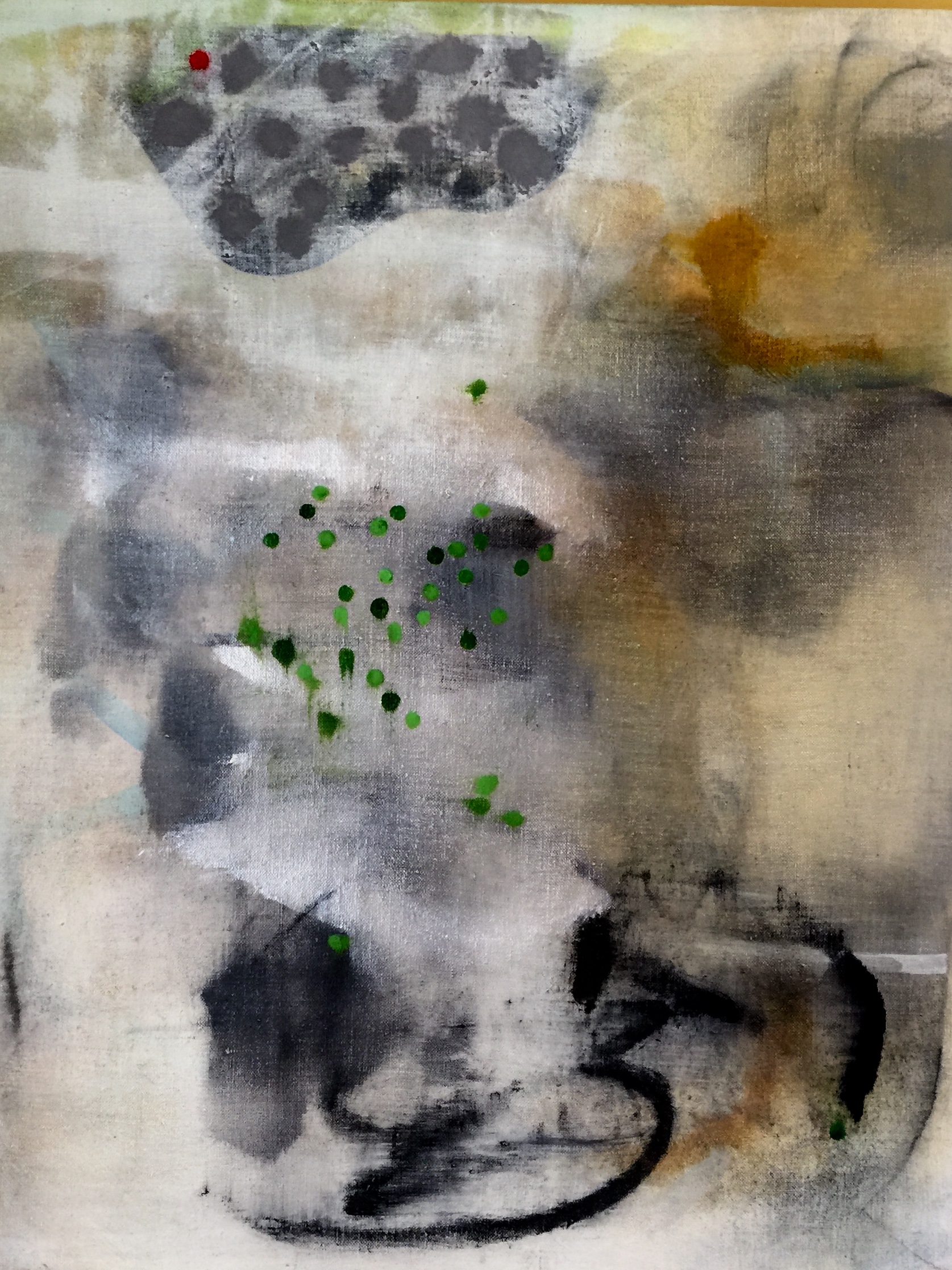 "Metta. Grace. Resilience."