Bryan Valenzuela's Art Dazzles in the Dell 8K Studio
The Other Art Fair returned to Brooklyn, New York for it's second ever U.S. installment just a few short weeks ago. We're still buzzing from the incredible turn out; thousands of art lovers showed up to support, discover and buy work by local and international artists. In addition to offering work by hundreds of the best emerging artists around, visitors were treated to live art making by Sacramento based, Saatchi Art artist Bryan Valenzuela in the Dell 8K Studio.
Valenzuela's large scale mixed media works are stunning at first sight, but are even more awe-inspiring upon closer inspection. In his own words, Valenzuela has spent, "well over a decade… aiming to perfect a unique drawing technique involving the atomization of the figure by carving out shape and light with handwritten text." Yep, what appears at first glance to be shading with a classic cross-hatching style, is actually text of various sizes that Valenzuela carefully layers into form.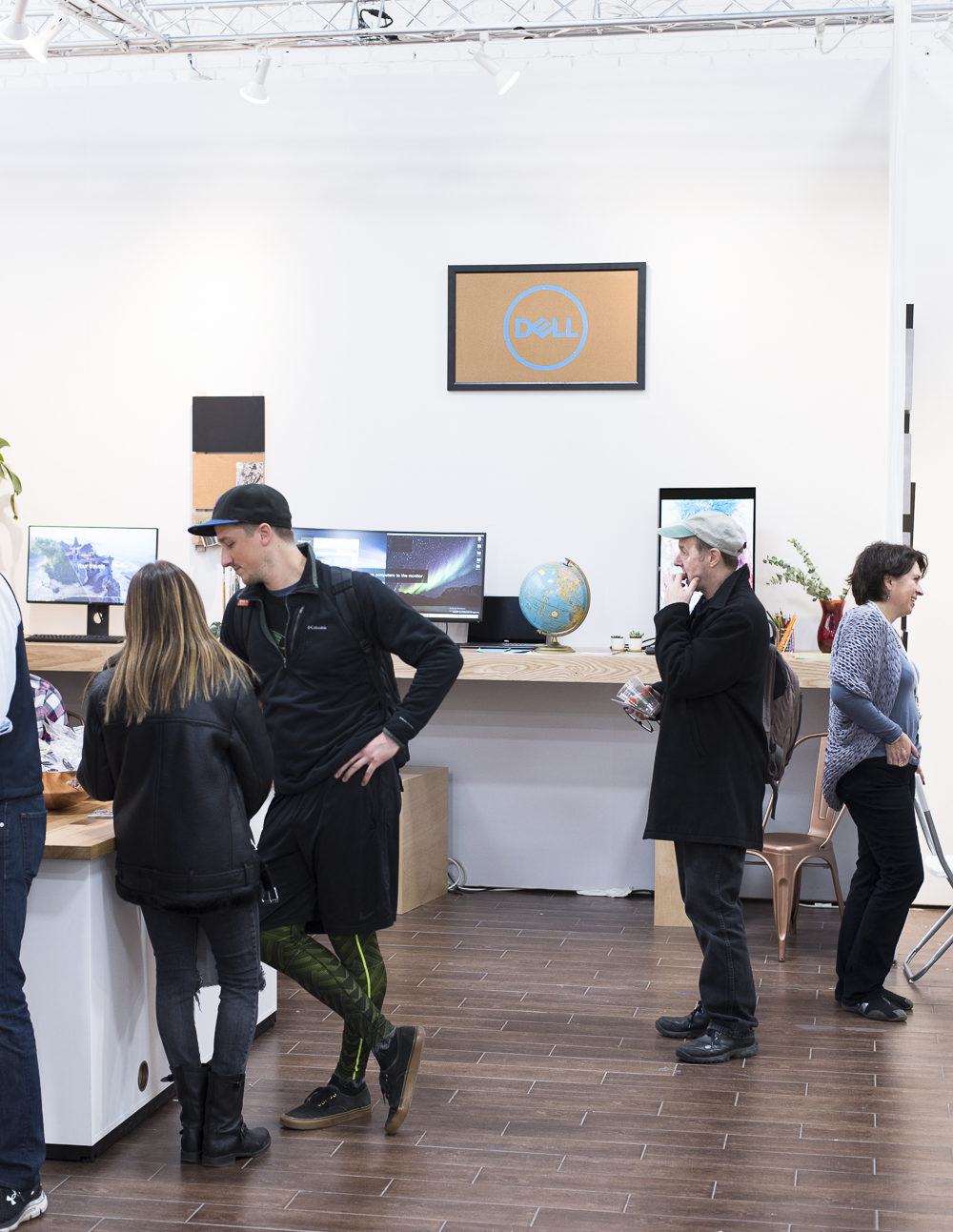 The Other Art Fair visitors had the unique opportunity to appreciate Valenzuela's singular technique and even decipher some of his phrasing thanks to Dell's brand new, UltraSharp UP3218K display––the first and only widely available 8K monitor on the market. Dell's UltraSharp UP3218K display has a native resolution of 7,680 x 4,320. In layman's terms, it makes 4K and 5K monitors, currently considered cutting edge, appear pretty much obsolete.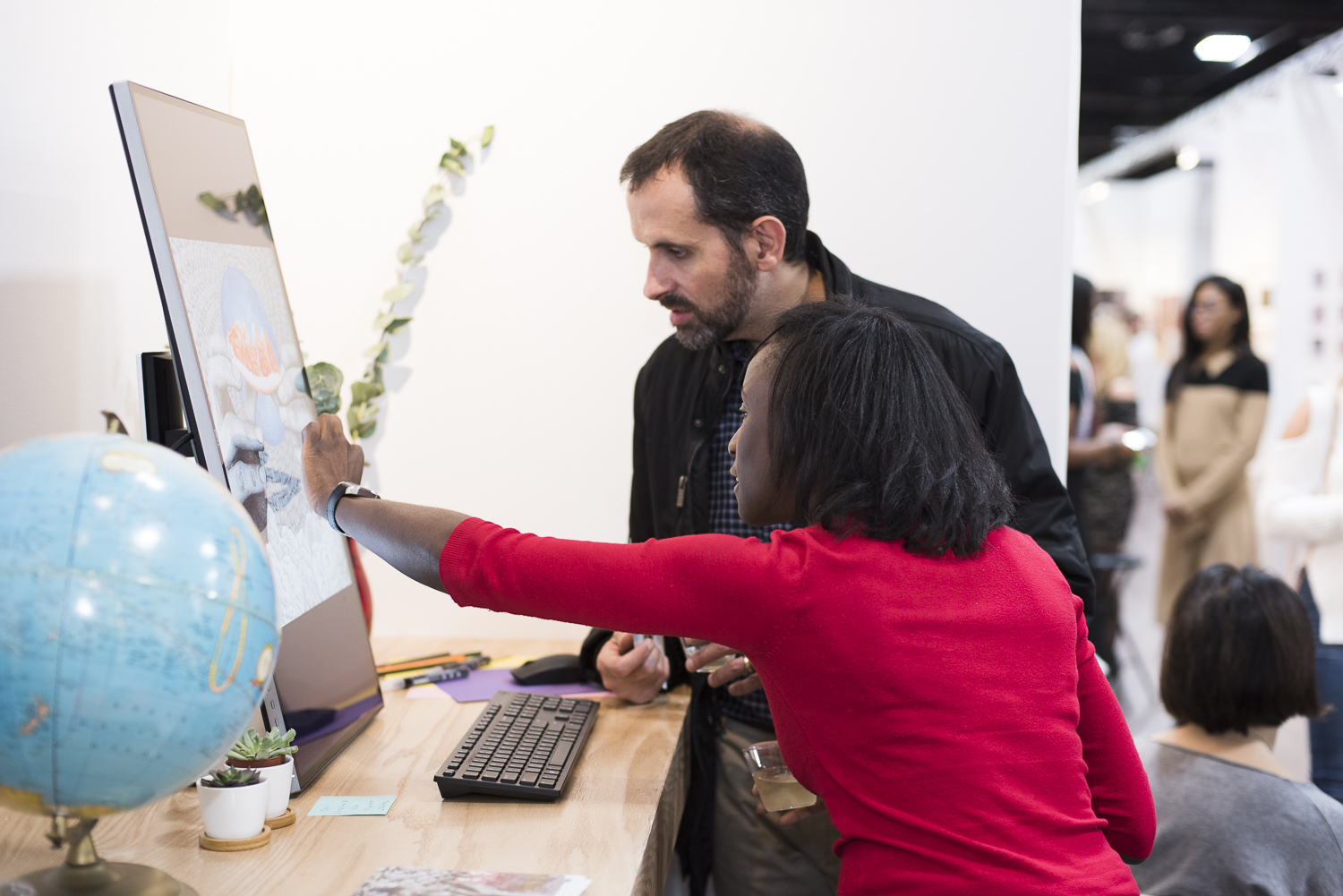 The Other Art Fair attendees get to examine Valenzuela's vernacular shading technique in 8K resolution with Dell's UltraSharp UP3218K display. (image: Phillip Reed)
A side by side comparison of 8K vs. 4K resolution reveals just how much more Dell's new display offers in clarity, crispness and saturation. (image: Phillip Reed)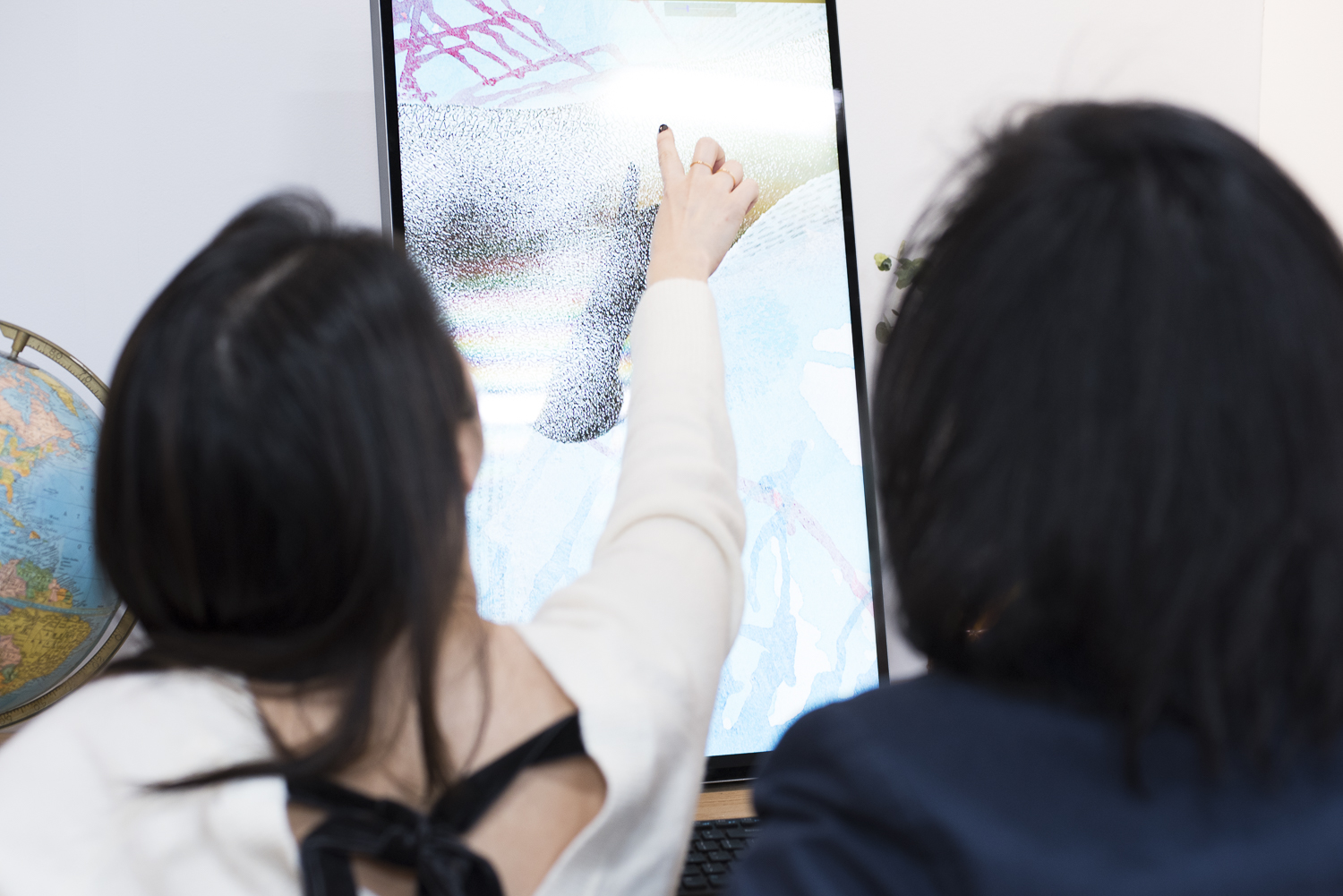 The Other Art Fair visitors examining the hidden details in Valenzuela's mixed media works, as the artist continues to create a new large scale piece live in the Dell 8K Studio. (image: Phillip Reed)
You can learn more about and purchase Dell's UltraSharp UP3218K display here. 
Don't miss the next U.S. installment of The Other Art Fair in Los Angeles, California March 15 – 18, 2018 at the historic The Majestic Downtown, presenting 110 talented emerging artists alongside a unique and immersive features program. Tickets are on sale now. Click here to grab yours.