Brooklyn: The Other Art Fair Exhibitor Gerry Buxton Commissioned by Tate Modern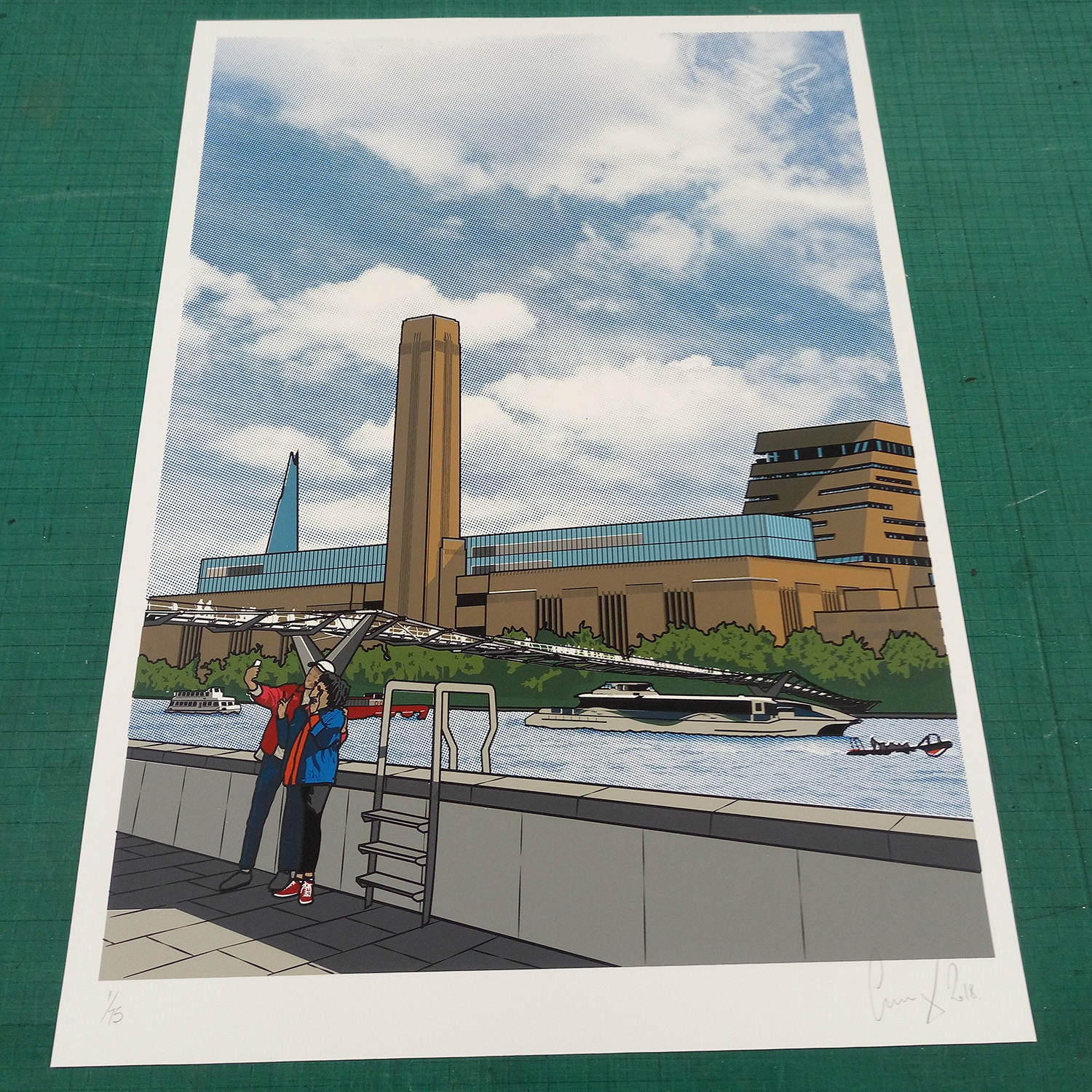 Every two years Tate Publishing commission three artists to create new works to sell as poster prints in the gallery shop. Previous artists include Grayson Perry, David Shrigley and Camille Walala.
The Other Art Fair Artist, Gerry Buxton's print in his signature style captures Tate Modern with the new Len Blavatnik extension with the iconic Millennium bridge in the foreground and the Shard in the background. The image is based on a collage of eight different photos from two angles and captures the life and movement of the Thames as it flows past the gallery.
The illustration is available as an open edition poster print though Tate and as a stunning signed and numbered limited edition 20 colour screen print, available now through Saatchi art.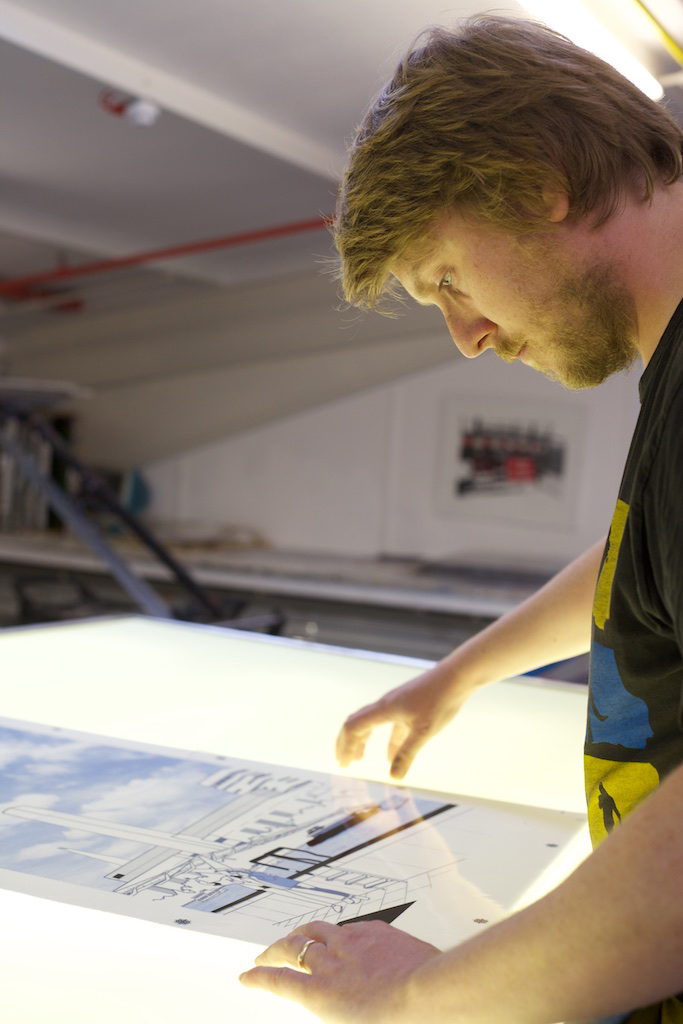 Gerry Buxton is a contemporary illustrator and innovative printmaker based in South East London. His pop-art influenced illustrations have been commissioned by clients including Tate Modern, London City Airport, The Marylebone Cricket Club, The Science Museum London and Michter's Bourbon.
His illustrations all have a strong narrative, telling the story of the places and people he sees.
He is an accomplished and experimental screen printer always keen to push the boundaries of his medium. The last year has seen him screen printing on wallpaper, textiles, acrylic, wood, and even iPhones.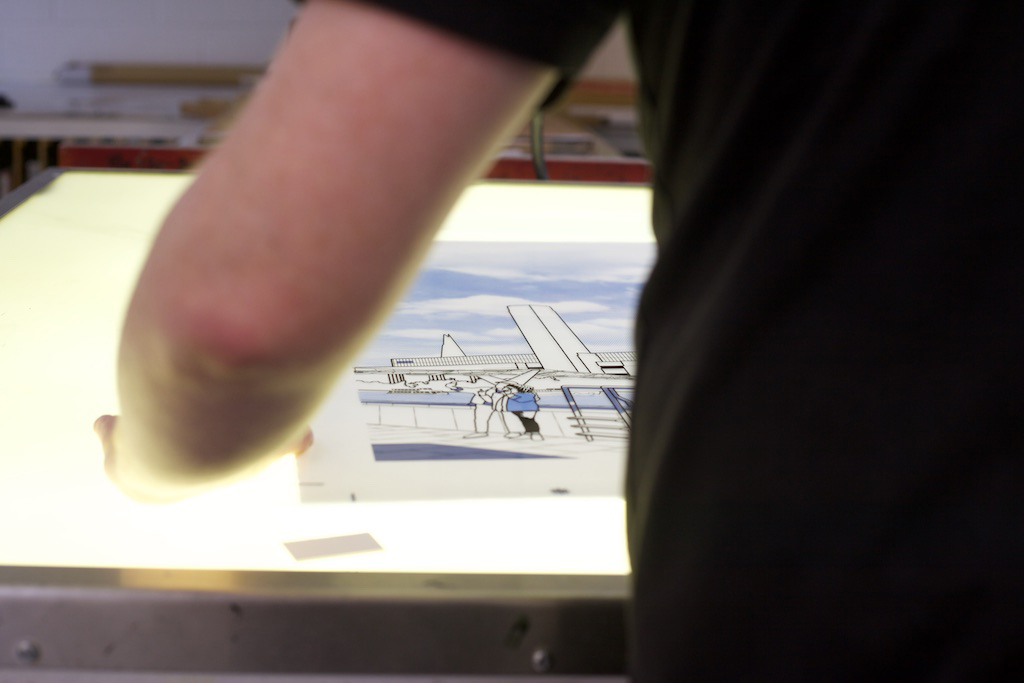 For The Other Art Fair Brooklyn  he will be exhibiting a collection of cityscapes on wood and character studies of people using their smartphones screen printed on old iPhones.
Be sure to check out Gerry's prints in person at The Other Art Fair Brooklyn (Nov 8-11, Brooklyn Expo Center).