Brooklyn: spoiled NYC's 4 Rising Stars at The Other Art Fair
Ahead of the third edition of The Other Art Fair Brooklyn, we asked the local experts at spoiled NYC which artists they are most excited to see. 
spoiled NYC is the food and culture guide to New York. They use their expertise, Metrocards, and tastebuds to share unique and worthwhile New York experiences and stories.
Dennis Osadebe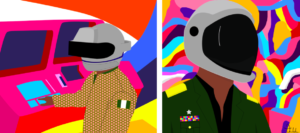 Dennis Osadebe (born 1991) is a Nigerian mixed-media artist best known for his contemporary, vibrant post-pop style. Osadebe's style is a unique blend of digital processes which he uses to create canvases that are subsequently layered with acrylic paint. With his characteristic use of flattened planes and bold colour, the artist creates what he refers to as a "neo" visual style, one that is "modern, bright, expressive and provocative. See more of Dennis's work.
Michelle Yap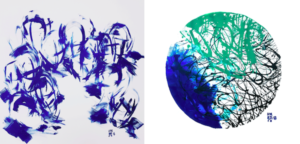 Michelle Yap is a professional abstract artist based in Kuala Lumpur, Malaysia. Her artworks carry a hint of oriental art, making strong contrasts with heavy brush strokes against a white background. See more of Michelle's work.
Michael Stiegler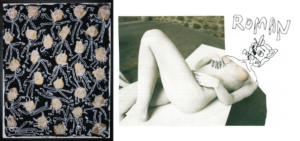 Michael Stiegler is an Australian contemporary visual artist working in the mediums of painting, drawing, photography and printmaking. He currently lives and works in New York City. See more of Michael's work.
Karen Nielsen

Karen Nielsen is a Brooklyn based visual and recording artist. Of her pop art inspired artistic practice, Karen says that 'My music, my videos and art works are all expressions of this disturbing, complicated and unbalanced world.' See more of Karen's work.
The Other Art Fair Brooklyn returns for its third edition from May 3-6 2018 at Greenpoint's Brooklyn Expo Center. Meet and buy directly from 130 of today's best emerging artists. Buy your tickets for the fair online now.
SaveSave