Brooklyn: Meet our Friday Illustrator-in-Residence Adriana Picker
As part of the exciting programming this year at The Other Art Fair Brooklyn (Nov. 8-11, Brooklyn Expo Center), we will be featuring a different Illustrator-in-Residence everyday in our Illustration Corner Project.
Adriana Picker will be in residence at the fair on Friday evening from 4-9pm illustrating for guests a 1 minute botanical sketch. Drawing upon her lifelong passion for botanicals, Adriana will be illustrating from memory, botanical references and taking inspiration from the guests themselves!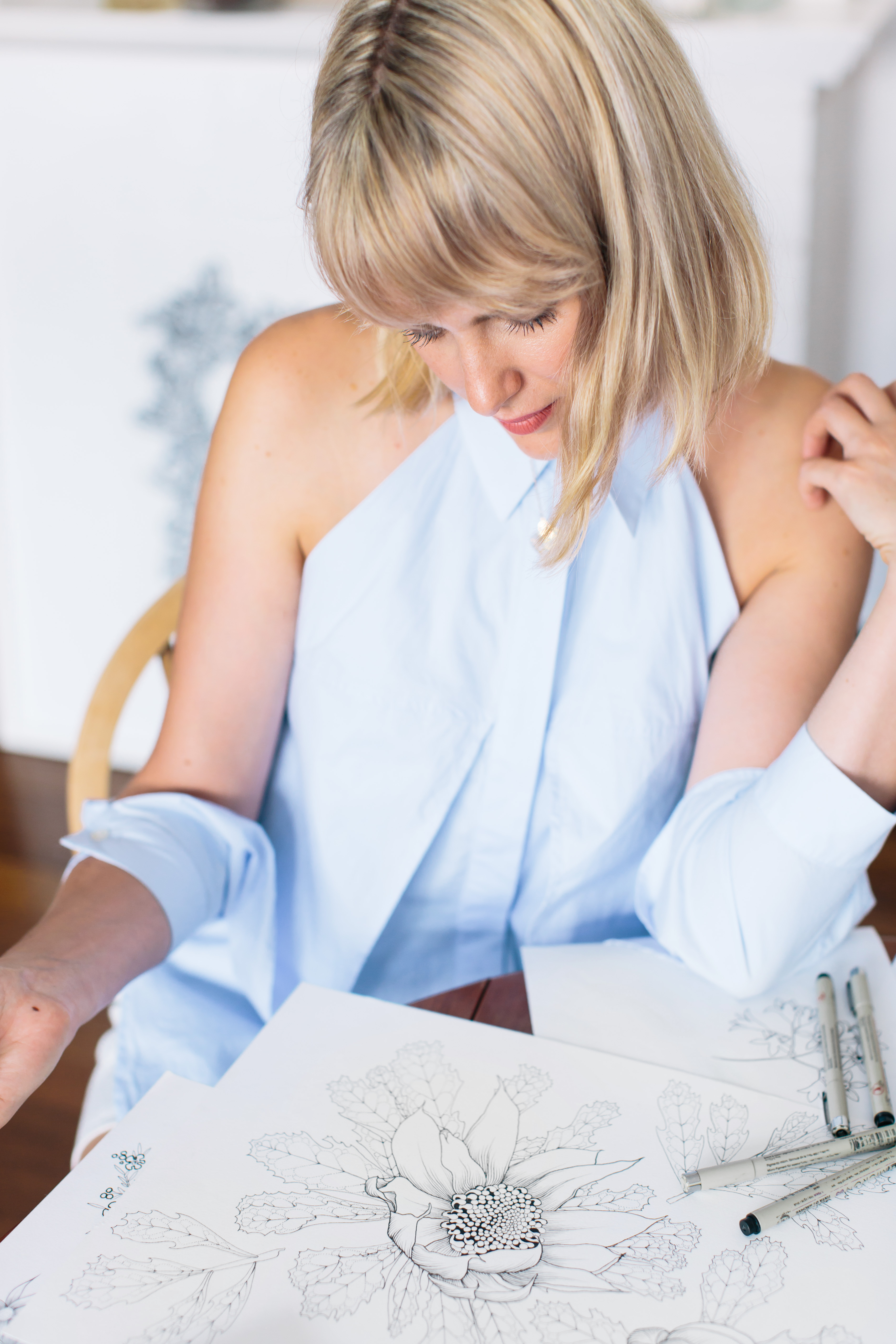 Adriana Picker is an artist and illustrator with a lifelong passion for botanical illustration, and for the real thing – flowers and plants.
As an artist Adriana has held numerous exhibitions of both her illustrative work and paintings, including 2017's A Brightness Falls with The Design Files TDF Collect, in Melbourne, Australia, a sell-out show which featured a collection of her stunning, large scale floral paintings on canvas.
Adriana's clients for her illustration and design work range over high-end advertising and media clients. Her skill also extends to costume illustration and has featured extensively in high profile film productions most notably for the films, The Great Gatsby and Mad Max: Fury Road, and Hacksaw Ridge. Adriana has illustrated 3 books, The Garden of Earthly Delights, Where the Wildflowers Grow, and The Cocktail Garden, all published by Hardie Grant Australia.
Adriana was born in Australia where her love and connection to the natural world began and has lived in the mountains, by the coast, in the countryside, and in the city, but always manages to find flowers anywhere she goes.