Brooklyn: Meet Andrea Cueva AKA Cueva Wolf
The Other Art Fair are proud to be showing work by star artist Andrea Cueva for the first time. Born in Mexico, Cueva is a New York based artist and art director whose work is not only aesthetically stunning but is thought provoking and packs a political punch.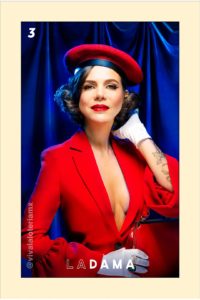 At the upcoming Brooklyn edition of The Other Art Fair, Cueva will be showing her Viva La Loteria MX series, the first photographic version of the traditional illustrated Mexican Loteria game in its 250-year history. The series brings to life the traditional illustrations of the game and aims to bring awareness of Mexican culture to the United states. Each portrait represents 1 of 54 cards in the game's deck, as a pack they portray iconic Mexican imagery. The work is an unconventional celebration and tribute to her native country Mexico with images constructed to symbolize family unity. Andrea found inspiration not only from Mexican heritage but also in her frustration with the foreign representation of Mexicans and their culture, which tends to be imprecise and unfavorable.
"With each portrait, I seek to expose misconceptions and stereotypes that linger in our collective consciousness about our culture,"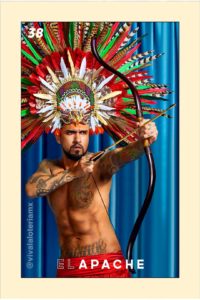 Cueva has been raising awareness and funds through her work for Make The Road. Make the road is an organization that has created a rapid response team to help families in New York stay together through Know Your Rights training, outreach, counseling and resource dissemination. Together with other organizations, it is part of the Immigration Bond fund. This bond fund is the largest in the nation and has released over 200 people out of detention and back with their families since its creation.
You can see Andrea's Work at the upcoming Brooklyn Fair, November 7-10 20 at the Brooklyn Expo Centre. Learn more about her her Viva La Loteria MX series at https://www.youtube.com/watch?v=V8XHpyNHyys