Brooklyn: Introducing Selection Committee Member Mary Rozell
We are thrilled to unveil our esteemed Selection Committee for the upcoming edition of The Other Art Fair Brooklyn. These members of a globally significant art community set the high standard of the fair, ensuring you can buy from our artists with the confidence that you are investing in the very best of emerging talent.
Mary Rozell is the Global Head UBS Art Collection. A recognized expert on art collecting, she has been an advisor to collectors, artists and estates on strategic and legal issues relating to the acquisition, management and deaccessioning of private art collections.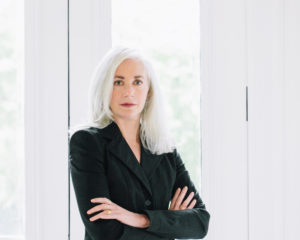 An art lawyer with a master's degree in modern art from The Courtauld, she was formerly Director of Art Business at Sotheby's Institute of Art. She is the author of The Art Collector's handbook (Lund Humphries, 2014) which will be published in Russian by Alpina in 2018.
The Other Art Fair will return to the Brooklyn Expo Center from 3-6 May 2018. Tickets for the fair are now live and for more information about the fair program visit nyc.theotherartfair.com