Brooklyn: Introducing Selection Committee Member Joey Lico
We are thrilled to unveil our esteemed Selection Committee for the upcoming edition of The Other Art Fair Brooklyn . These members of a globally significant art community set the high standard of the fair, ensuring you can buy from our artists with the confidence that you are investing in the very best of emerging talent.
Joey Lico is The Cultivist's Chief Curator and Sr. Director of Programming for the Americas. Outside of strategizing over 80 events throughout the America's, within the company's first couple years, Lico curated their two most notable exhibitions: With/Without Sense and The Uncanny.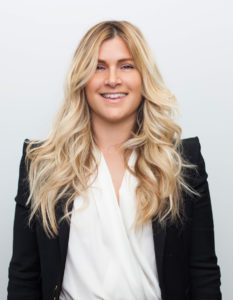 Before joining The Cultivist as one of their founding team members in 2015, Lico was in Director positions at both Independent Curators International (ICI) and the New York Foundation for the Arts (NYFA). From 2008-2016, and under the Obama Administration, she collaborated with The White House as an adviser on their ACT/ART Committee bringing contemporary art into public policy alongside Anne Pasternak and Michael Rooks.
Lico is a Co-Chair of the Executive Committee for the Whitney Museum of American Art and remains on the Advisory Board for NYFA.
The Other Art Fair will return to the Brooklyn Expo Center from 3-6 May 2018. Tickets for the fair are now live and for more information about the fair program visit nyc.theotherartfair.com