Brooklyn: Introducing Selection Committee Member Donald Johnson Montenegro
We are thrilled to unveil our esteemed Selection Committee for the upcoming edition of The Other Art Fair Brooklyn . These members of a globally significant art community set the high standard of the fair, ensuring you can buy from our artists with the confidence that you are investing in the very best of emerging talent.
Donald Johnson Montenegro is a director of the Luhring Augustine Gallery, New York, where he handles sales and works closely with a number of the gallery's artists, including the estates of the Brazilian artists Lygia Clark and Tunga. Special projects he has organized for the gallery include the group show Empty House Casa Vazia.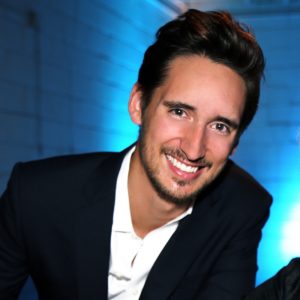 He hails from Quito, Ecuador, and holds a BA in English from Cornell University and an MA in Critical and Curatorial Studies from Columbia University. Prior to joining Luhring Augustine, Donald worked for Sotheby's, New York and Max Protetch/Meulensteen Gallery, New York.
The Other Art Fair will return to the Brooklyn Expo Center from 3-6 May 2018. Tickets for the fair are now live and for more information about the fair program visit nyc.theotherartfair.com