Brooklyn: Introducing Selection Committee Member Ashley Stewart
We are thrilled to unveil our esteemed Brooklyn Selection Committee. These members of a globally significant art community set the high standard of the fair, ensuring you can buy from our artists with the confidence that you are investing in the very best of emerging talent.
First to join the committee is the Director of Sales at Salon 94, Ashley Stewart.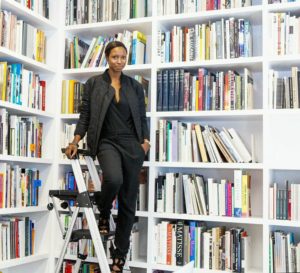 Salon 94, is a contemporary art gallery with locations in Manhattan's Lower East Side and Upper East Side neighborhoods.
Prior to joining Salon 94, Ashley worked with the sales and exhibitions teams at David Zwirner gallery, most closely with a number of artists' estates, including Dan Flavin, Donald Judd, Fred Sandback, and Al Taylor.
Ashley received her Bachelor of Arts in Art History at Marymount Manhattan College and went on to receive her Master's in Fine and Decorative Art at Sotheby's Institute of Art in New York.
She currently serves on the Board of Directors of the Children's Arts Guild, a nonprofit that helps children transcend limiting expectations and explore and develop their authentic selves through creativity education.
The Other Art Fair returns for it's second US edition to Greenpoint's Brooklyn Expo Center, November 9th – 12th. Apply online now for your chance to take part as an exhibiting artist.