Brooklyn: Frames And Stretchers & Art Delivery Van's 5 Unmissable Artists
The Other Art Fair Brooklyn returns from November 8 – 11 at the Brooklyn Expo Center for its fourth edition! Leading up to the fair, we asked Frames and Stretchers and Art Delivery Van to pick 5 artists they are most excited to see.
Frames and stretchers and Art Delivery van are planning to elevate the experience of The Other Art Fair Brooklyn visitors. For the first time, they will be providing "one-stop shop" expert packaging, white glove delivery, and museum quality framing for your art fair finds!
Frames and Stretchers opened their first shop with one plan: make quality custom frames and stretchers with the same amount of care and soul that artists put into their pieces themselves. Whether you're a casual collector, a passionate painter, a distinguished gallery, or looking for a unique gift, the Frames and Stretchers team will give your project plenty of love and years of expertise. From the blank canvas, shadow box, floater frame, hand-carved, gilded, hand painted or steel frame, all the way to installation via Art Delivery Van, their team's touches will bring your pieces to the next level. They are Specialists in oversized museum quality stretcher bars, on-site stretching, and complex art installations.  Visit them in person on the LES or in Brooklyn!
Dennis Osadebe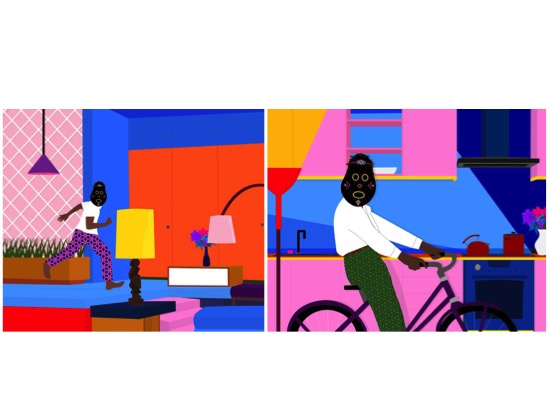 Dennis Osadebe is a Nigerian mixed-media artist best known for his vibrant post-pop style. Osadebe's style is a unique blend of digital processes which he uses to create canvases that are subsequently layered with acrylic paint. With his characteristic use of flattened planes and bold colours, the artist creates what he refers to as a "NEO" visual style, one that is "modern, bright, expressive and provocative"
Margaret Ann Withers

Margaret Ann Withers' paintings depict the emotional landscape of my childhood as she remembers it-a blur of color and movement flashing by the static iconography of her past- of tiny company houses where the roughnecks lived and old-style telephone poles. The tiny homes in my paintings have a simplicity that obscures the complex and uniquely personal relationship that each viewer has to an idea of home and the telephone poles are a universal and quickly fading icon of communication that denote emotional connection, formality, privacy, disconnection and alienation.
Vicky Barranguet
Vicky Barranguet's work moves in different directions, approaching a variety of situations and dynamics. Embodied by an empirical investigation of the pictorial structure, where processes departing from spontaneous gestures evolve into elaborate and complex systems where improvisation, organization of form and space, and attention to detail are at its core. There is a consistency throughout the years within her work diversity, perceived and recognized by others as Barranguet's signature.
Ruth Mora
Ruth Mora is a registered architect and artist, In addition to her MArch degree, Ruth is an MFA graduate from Pratt Institute in 'New Forms' concentration (non-traditional forms of art). She keeps very active in both, architectural and artistic realm, working in erasing the line between the two. She co-founded of SUMO Project, a multidisciplinary studio, with Gaston Soucy. The Studio conceptual artworks, drawings, installations and films are about the perception of the space and the basics of human adaptive condition. The practice aims to explore the idea of 'adaptation', to spatial or social structures, and the nature of these interactions in a search for new methods of understanding how humans influence their environment.
Maggie Tookmanian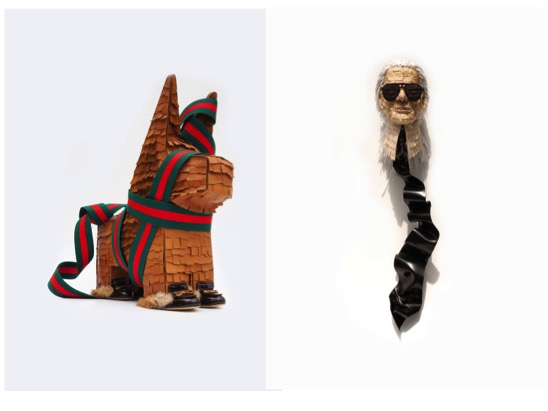 Maggie Tookmanian is a fashion designer, currently residing in New York City, was born and raised in NewJersey. As a young artist she gathered inspiration from everything and everyone that surrounded her. As she started developing her own personal style she found herself in a conceptual, industrial and art inspired world, which is the aesthetic that still forms the foundation of her designs today.