Brooklyn: Elephant Magazine's 5 Must See Artists at The Other Art Fair Brooklyn
Ahead of the second edition of The Other Art Fair Brooklyn we asked our partners at Elephant magazine which artists they were most looking forward to see at the fair.
Elephant magazine was first published in 2009 and is now into its 32nd issue. Recently relaunched with a new design for both its print and online versions, Elephant has always been the inclusive outcast, looking at life through art without the rhetoric and heaviness of conventional art criticism. Featuring a broad range of voices and contemporary creative minds, from emerging to the canonical, the Elephant ethos is to be open to everything and everyone—and have fun along the way. Subscribe now. 
Ashok Sinha

Ashok Sinha's camera has taken him all over the work. Starting his professional life in the corporate world, Ashok Sinha gave it up to follow his photographic passion. A sabbatical year of travel allowed him to explore documentary photography before narrowing his focus to the built environment that surrounds him. See more of Ashok's work. 
Andrea Packard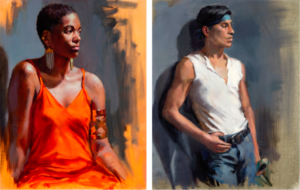 Brooklyn based artist Andrea Packard specializes in portraits and figurative oil paintings from life. See more of Andrea's work. 
Evan Paul English

Evan Paul English's work is composed from all mediums from oil paint to flower petals. Of his inspiration, Evan says that he was 'surrounded by things like vintage floral textiles, cross stitches, and paint-by-numbers…' from his mother's antique collection. See more of Evan's work. 
Xan Padron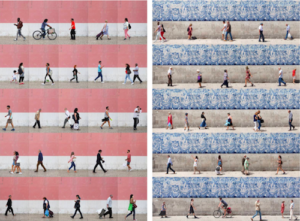 From Galicia, Spain, Xan Padrón is a photographer, teacher, composer, and musician. His photographic interest started when he received his first camera at the age of 12. Xan derives his passion as a photographer from being, "devoted to the life of the others." See more of Xan Padrón's work.
Mychaelyn Michalec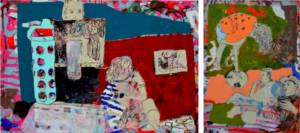 Mychaelyn Michaelec lives and works in Dayton, Ohio. Her paintings focus on domestic life in a convergence of abstract and the figure – recording seemingly mundane moments and memories involving her family. See more of Mychaelyn's work.
The Other Art Fair Brooklyn returns for it's second edition from November 9 – 12  at Greenpoint's Brooklyn Expo Center. Meet and buy directly from 130 of today's best emerging artists. Buy your tickets for the fair online now.