Brooklyn: Art Upcycle
Reduce. Reuse. Recycle.
As part of our Greener Futures initiative, Kate Bryan, Broadcaster and Head of Collections at Soho House has curated a daily program of artists working live at the Fair. The artists will be available to visitors to 'Upcycle' their art. Encouraged to bring an unwanted print, an unloved old painting, their own artwork or a tired piece resigned to the junkpile, the public can pay $100 to have their artwork born again. Find out who will be upcycling work at The Other Art Fair Brooklyn this Spring.
Thursday, May 2: Zoe Buckman 7-9 PM
Zoe works across sculpture, textiles, installation, and photography. An art activist, don't expect empty doodles for your upcycled works, Zoe will bring your unloved work thoroughly into the contemporary political and social landscape.
Friday, May 3: Jon Burgerman 6-8 PM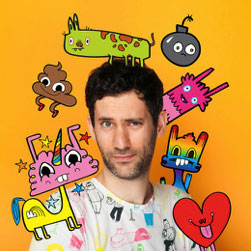 Jon is a purveyor of doodles and is often referenced as a leading figure in the popular 'Doodle' art style. He embraces improvisation and play through drawing and spectacles, a perfect talent for our Upcycle project.
Saturday, May 4: Scooter La Forge 1-3 PM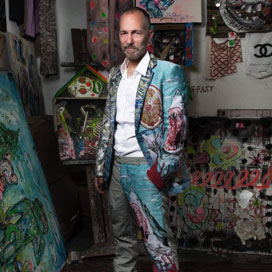 Scooter has turned his playful, fun colourful and wild style into murals, clothing, prints and paintings. He is an artist that breaks down boundaries between creative disciplines and so bring him the unexpected to transform before your eyes.
Saturday, May 4: Antoinette Wysocki 6-8 PM
Abstract painter Antoinette plays a precarious balancing act in her layered work between analytical painting and random actions and chance. Expect her to take her intuitive eye to your tired old artwork and allow you to see it again through her fresh eyes.
Sunday, May 5: Alexandre Singh 2-4 PM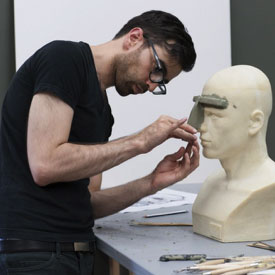 Alexandre's practice is restless and discursive, encompassing a wide range of media. His work often takes unexpected detours so expect the unexpected as he marshals your unloved artwork into a weird and wonderful new terrain.
The Other Art Fair Brooklyn returns to Greenpoint's Brooklyn Expo Center from May 2 – May 5!