Bristol: Introducing Selection Committee Member Sarah Martin
We are thrilled to unveil our esteemed Selection Committee for the upcoming edition of The Other Art Fair Bristol. These members of a globally significant art community set the high standard of the fair, ensuring you can buy from our artists with the confidence that you are investing in the very best of emerging talent.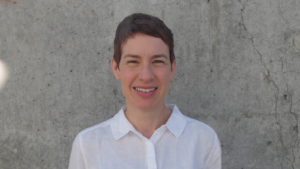 Sarah Martin is Head of Exhibitions at Turner Contemporary in Margate. Over the 10 years she's been with Turner Contemporary, Sarah has worked on projects, exhibitions and commissions with renowned artists, including Daniel Buren, Hamish Fulton, Alex Katz and Laura Ford. Sarah has also worked for Camden Arts Centre and Baltic Centre for Contemporary Art, Gateshead.
The Other Art Fair Bristol will be at The Passenger Shed from 26th – 29th July 2018. Register your interest for tickets now and find out more information about the fair program at bristol.theotherartfair.com