Breaking Sensory Boundaries with Smith & Sinclair's Flavour Gallery
Why can't art be touched or even smelt?
Evolving the multi-sensory adventure, Smith & Sinclair are back this winter with their newest concept The Flavour Gallery. Turning exhibition tradition on its head, visitors to the gallery can expect obscure and allure with a showcase of illuminating light, thermal reactions, groundbreaking art and more.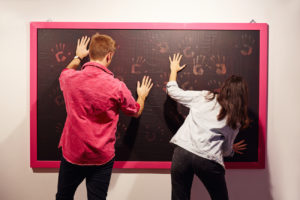 The Flavour Gallery features some of the most awe-inspiring artists of today including Bowie collaborator Terry Pastor, weaving masters London Loom and visual artist Anja Predojevic, who have been commissioned to create interactive artwork that challenges perceptions of what a gallery should be. The Hoxton Basement plays host to artwork beyond imagination, art that changes colour, diffuses delightful smells and reacts to its audience. With latex-heavy works from artist Tom O'Hare in association with intimate lifestyle brand LELO, The Flavour Gallery will also feature God's Own Junkyard, a cocktail bar in partnership with Lanique and a gift shop selling unique works exclusive to visitors.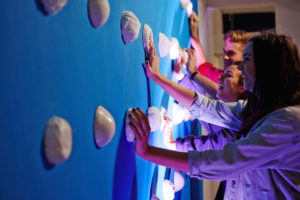 The artists involved have created unique artwork pieces exclusively for the exhibition that will be auctioned off by renowned auction house Christie's, with The Flavour Gallery shop also selling selected prints from each artist for four weeks only.
The Flavour Gallery is open to the public from now until Sunday 17th December.