Australia: Caroline Collom X Gorman
The Other Art Fair artist Caroline Collom joins forces with clothing retailer Gorman on a new capsule collection.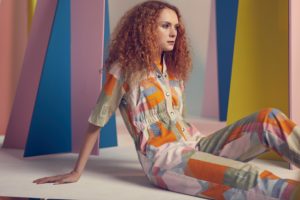 In 2017, The Other Art Fair Sydney set up a competition with media outlet Broadsheet and clothing retailer Gorman to search for an exhibiting artist of the Fair to collaborate with Gorman on a limited-edition clothing line.
The premise was simple, a selection of three exhibiting artists from The Other Art Fair Sydney were selected by Broadsheet, and their work was put to the public to vote for their favourite.
British born, Sydney-based artist Caroline Collom was the winner of this unique offering and has since been working with Gorman to launch a capsule wardrobe based on her artwork.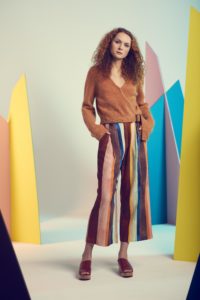 Bold, autumnal tones make up the overall look and feel of the collection, featuring Caroline's original works that play with the illusion of depth, arresting colours, lines and shapes. The range encompasses apparel, homewares and accessories.
We're excited to announce that the line is now for sale at Gorman outlets across Australia and online at Gormanshop.com.au.  See the lookbook here
"The Gorman collection is finally here! This opportunity is one in a million and it wouldn't have been possible without TOAF."
– Caroline Collom, The Other Art Fair Sydney exhibiting artist, March 2017.