Ant Pearce: Thread Drawings
Fair artist Ant Pearce reflects on his unique practice of creating abstract portraiture through photography and sewing.
"My practice focuses on the concept that man is condemned to exist imprisoned. I explore the fragility of life, drawing on human psychology. Influenced by Freud's theories and the writings and philosophies of Dostoyevsky, Kafka and Camus, my work alludes to the idea that the omnipresent external authority is what brings about man's aberrant destructive behaviours."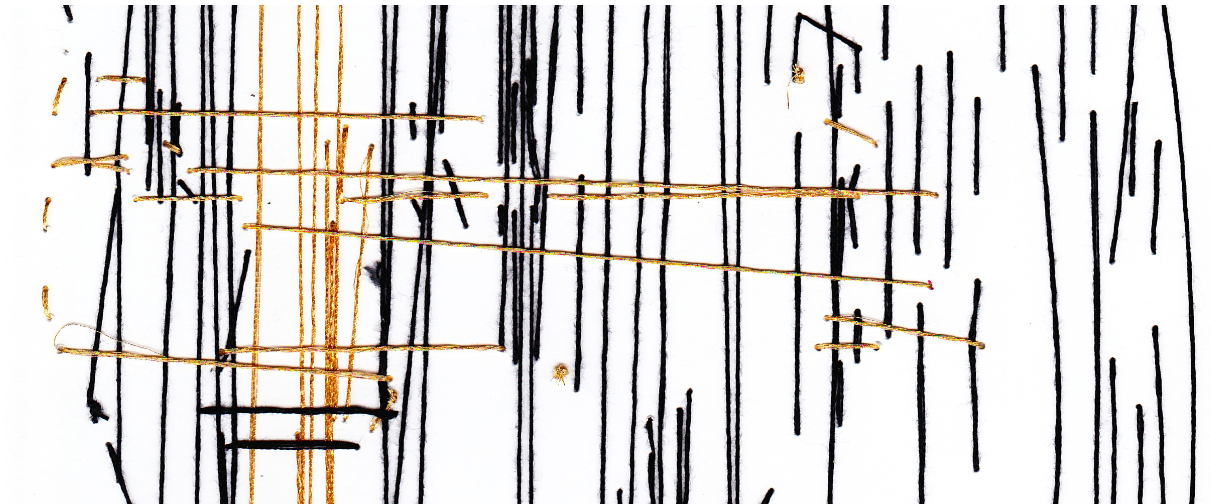 "Current work focuses solely on the British super-model, icon and muse that is Kate Moss. The latest series consists predominantly of Thread Drawings with select pieces created as Line Drawings and Syringe Paintings. All works are based on images of Kate from the Playboy Magazine 60th Edition photo shoot. Each examines the human condition, dissecting the psychical personality while encompassing aspects of narcissism, gender and the life and death drives, as discussed by Freud.

These concepts are communicated through 'breaking' and 'reforming' the image(s), using geometric shapes (and pixilated images) in combination with the straight and diagonal lines formed by sewing thread onto paper.

Each piece embraces the idea of deconstruction and the spiritual importance of the line as explored by Dutch avant-garde, constructivist Theo van Doesburg while the style of abstraction termed 'painterly architectonics', developed by Russian Cubo-Furturist Lyubov Popova, is clearly visible. The colour palette for this series was inspired by the Playboy brand and from specific images in the 60th Edition issue combined with 24kt gold leaf."
Kate | Playboy #1I #6T #1, 20x29cm, cotton thread sewn on Photo Rag matt paper + 24kt gold leaf 550GBP
"Through a web of cross-references between colour, medium and form, the viewer is positioned before the work in discourse between order and chaos. Each work brings into visibility the sense of imprisonment and anxiety, which underlie human existence, and the instinctive desire to return to an inanimate state.

My creation process oscillates between the desire for structure, through mapping, which I then abandon in favour of fluidity. Thus, each work is created through a combination of control and chance, conscious and subconscious. New works rely more heavily on intuition, with the formation of overlapping and intersecting angular planes resulting in a stronger sense of flux and instability."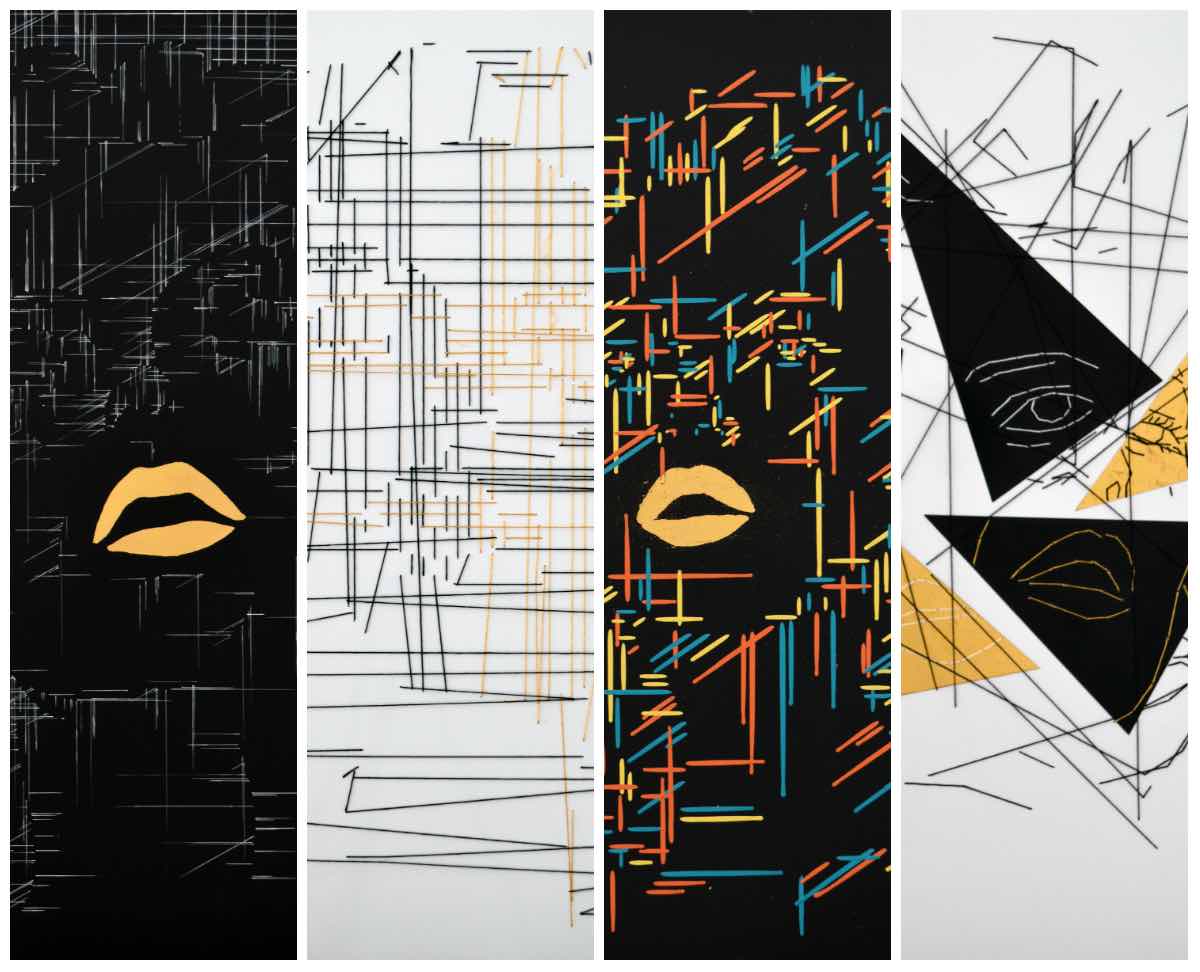 ---
Ant Pearce an emerging British artist, based in London. He attended Central Saint Martins School of Art and Design. Thereafter undertaking the MA Visual Arts course at Camberwell College of Arts, graduating with Merit in late 2012. His work has been exhibited in London, the UK, Europe and the US.