5 Reasons to AVOID our Summer Session
We're hearing all about 'deinfluencing' at the moment. The internet joining forces to sway you away from certain brands and experiences. A trusty helping hand, you might say. So we think it's about time we deinfluence you from The Other Art Fair. Wild concept, we know.
If your ideal summer's day is staying indoors, avoiding exposure to any culture, and creating no core memories with friends and people you meet along the way, then you definitely should avoid our Summer Session at King's Cross. It's not for you. It's sadly reserved for the adventure seekers and art lovers only.
Here's five reasons why it's going to be absolutely awful.
1. LADYGARDEN's floral installation
If you're not a fan of vibrant floral displays and you're never on the lookout for the perfect summer selfie spot, then you'll hate our stunning entrance installation by LADYGARDEN, expanding the boundaries of art and nature with their experimental approach to floristry.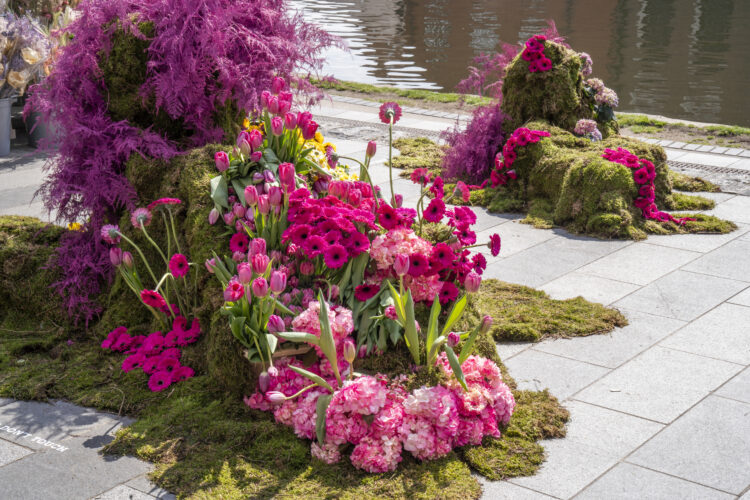 2. Tatt's for days
We're sure you want to show off your artwork as much as possible but it would be a terrible idea to wear it, right? At this art fair you can become the canvas when getting inked by our resident tattoo artist Sticks not Stones. Charlotte's delicate hand-poked tattoos will be available on a first-come first-serve basis. If you're already shaking your head in disgrace, how about something a little less permanent in the form of a limited edition t-shirt or tote from The Other Store in collaboration with Magic Castles.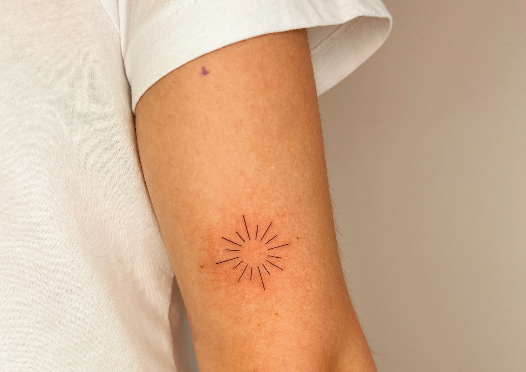 3. Actual good music and drinks (how dare we!)
Unfortunately the place will be full of incredibly thirst-quenching cocktails, so good times are going to be had. Sorry! Our eclectic DJs Lamby Loves, Femes and Grey Mother will be providing the good vibes while you sip on a summery drink from one of our independent UK brands including El Rayo Tequila, Black Chalk Wine, Candour Wine and AND UNION beers. If you think things couldn't get any worse, you can make even more of an experience of it and come to one of Black Chalk Wine's drop-in tasting sessions on our Opening Night.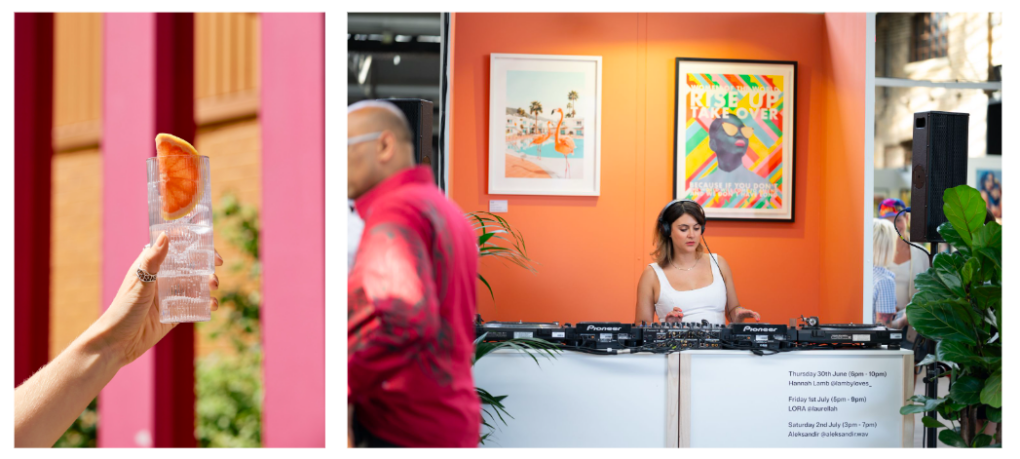 4. You could make a good investment for once
The last reason you would come to an art fair is to actually buy the art… So when you radically decide to do so from an artist you have bonded with, we've made it much kinder on the old bank balance by partnering with Own Art to give you the option of spreading the cost interest free. Have a look at our Buying Guide for top tips before you go. By purchasing through the fair you're doing a good deed directly supporting independent artists (no galleries invited!), and no one would want that on their conscience now would they?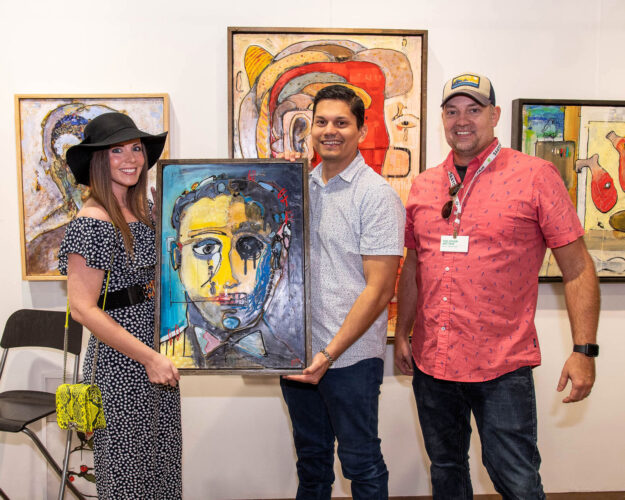 5. Too many good deals all round
Finally, there's no way you can come without having a good day out. It's a true tragedy. We've joined forces with loads of cool independent businesses to give you some tasty discounts. Including Maya Magal, Happy Face Pizza, Spirit Land, Supermax and Hiden Curry when you visit The Other Art Fair because we really love you that much.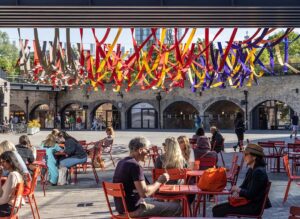 The Other Art Fair will be taking place from 29 June-2 July at West Handyside Canopy, Kings Cross, London. Get your tickets now for an all round awful time!