Winter Wonderland: Ideas for Styling White Décor With Art
Crisp, airy, clean and restful… From striking contemporary art to original oil paintings, white décor offers an appealing and versatile background for all kinds of fine art.
Read on for a few of our favorite tips on decorating with whites while accentuating the appeal of the original art and art prints you love.
1… Decorating with contrasting textures is an attractive way to keep white rooms from feeling plain and cold.
If you love feeling cozy, but want the pure simplicity a white space can offer, try including chunky knit blankets, sheepskin rugs, or furry throws to add a toasty feeling and keep your artwork company.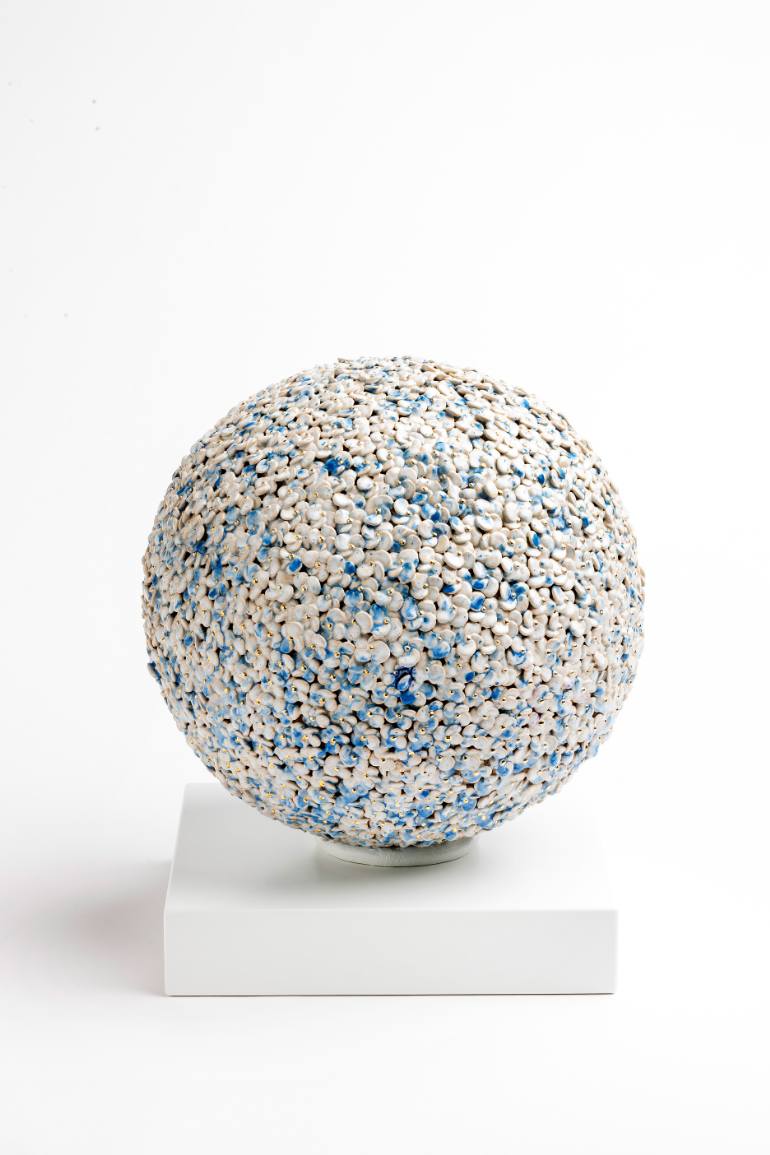 Displaying contemporary white sculpture can bring in more dimension and texture to your all white decor. (Image: ViennaBloom "Snow blue", by Saatchi Art artist Brigitte Saugstad)
2… Painted brick walls and glossy white tile make beautiful backdrops for abstract art, oversized statement artworks, and  black and white art photography.
To introduce another layer of texture, try painting some ornate frames white. It's an easy way to help your original art pop from a wintery wall and add enticing visual interest without adding color. A selection of interesting vintage frames all painted the same shade of white and hung gallery-style makes an unexpected sculptural statement for your entryway…
3… Bring some outside inside. White looks beautiful with natural materials.
When you're decorating with white, but want to kindle a little more texture and warmth, add statement furnishings and flooring in rustic or polished woods. White spaces love natural light!  If you have lots of windows, let the sun shine in while framing the living landscape outside, and use your views and a few plants to green up your space.
4… Striking white décor isn't limited to Scandi or modern minimal.
To add a dimension of interest or a more exotic layered feeling to your rooms, reach for a carved bohemian headboard or a textured painting, like this dreamy original art by Saatchi Art artist Ina Steinhusen. To see more, explore the Winter Wonderland collection.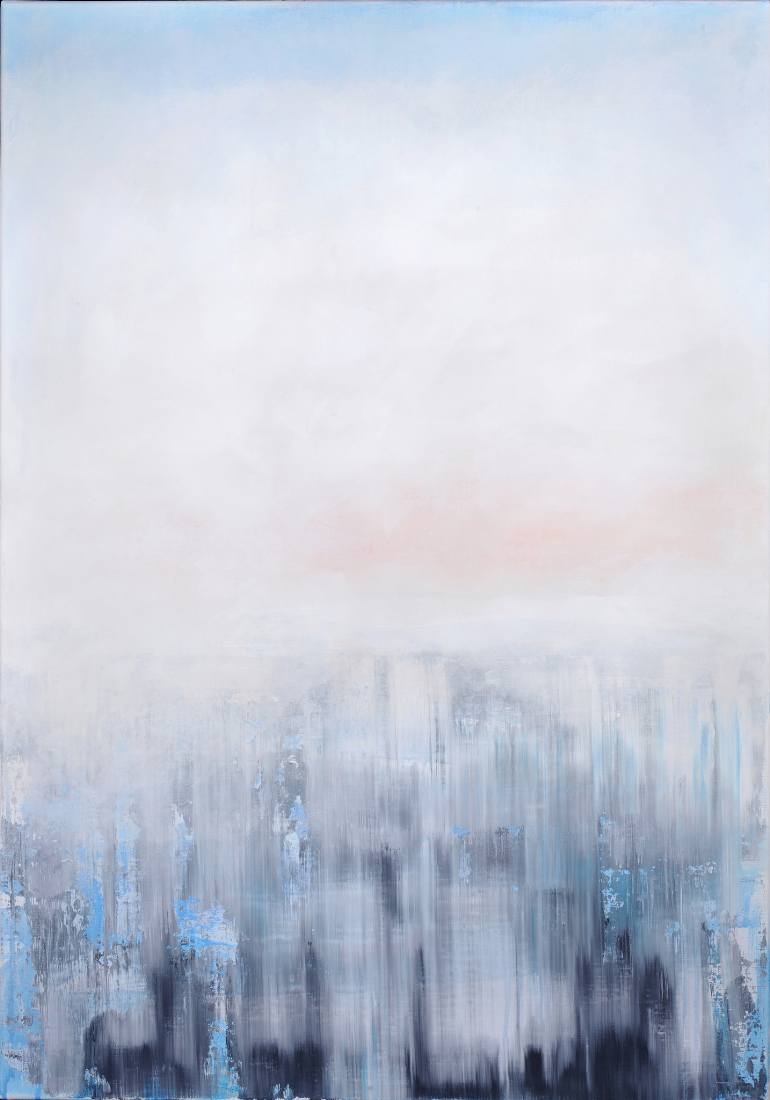 Ina Steinhusen's dreamy, modern painting adds a touch of warmth with pastel pink tones. (Image: -very cold outside- , by Saatchi Art artist Ina Steinhusen)
5… Styling white-on-white rooms offers original art and décor enthusiasts an opportunity to combine interesting shapes as well as textures.
Featuring a first-rate collection of shapely white sculpture and natural objects is one more way to keep your white walls engaging without relying on color. This photo by Edward Pond found on Lushlee is a great example.
6… Bringing decorative mirrors into the mix is an easy way to play up the light and bright feeling offered by all white décor.
Make the most of mirrors, crystal, and metallics to maximize natural light while enhancing to appeal of your artwork at the same time. Partner airy acrylic furnishings with white if your space is small, or you want the rest of your artwork and décor to stay center stage.
7… If you want your walls to look more expensive, you can use the color white to unify your art display.
Feature your best modern art prints and art photography in matching white frames to take your white walls up a notch while suggesting the polished look and feel of an art gallery. Alternatively, you can use white picture rail and frames and float your favorite fine art over a frosty wall.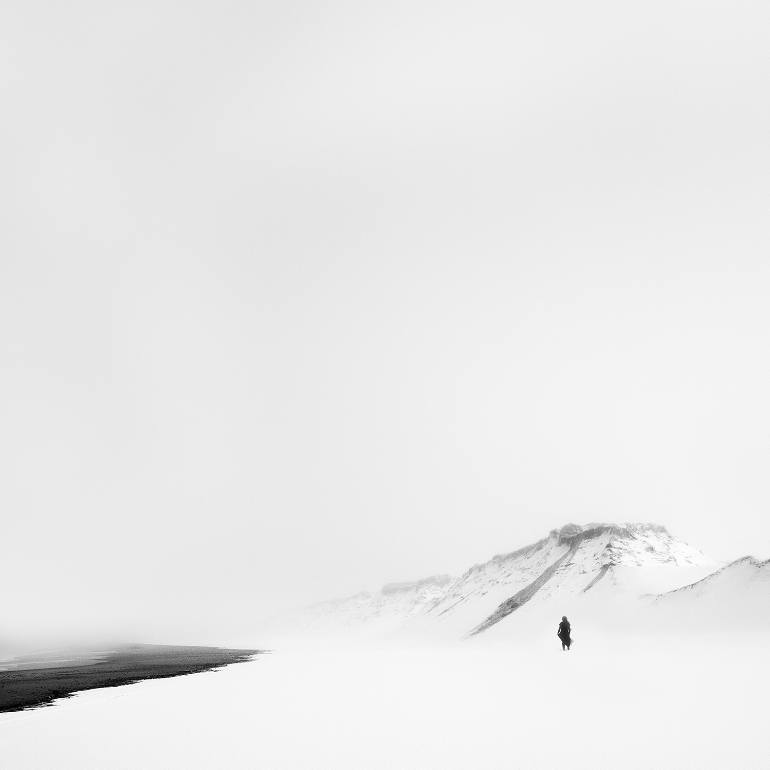 (Image: a winter's tale I (edition of 20), limited edition art photography by Saatchi Art artist Carmen Spitznagel)
8… For a simple, elegant, and affordable way to accessorize your white interiors, try painting some found treasures all white.
A little white gloss or chalky white spray paint can transform a thrift store find into your own decorative work of art… Look at this beautiful sculptural mirror by Codor Design spotted on the Artsy Forager for inspiration.
Love reading about all things art? You can have articles from Canvas, curated collections and stories about emerging artists delivered straight to your inbox. Sign up for the Saatchi Art Newsletter.