Remembering Rembrandt: Tour the Painter's Former Home
As far as famous artists go, Rembrandt Harmenszoon van Rijn, born July 15, 1606, has to be among the most celebrated and well-known. He's most revered for his oil-on-canvas paintings and his etchings completed during the Dutch golden age of painting in the 17th century. This period saw several Dutch artists practicing in a style of detailed realism.
A big chunk of Rembrandt's work, including several famous self-portraits and arguably his most famous painting ever, The Night Watch (1642), was created over two decades while he lived in a central Amsterdam house. In celebration of the renowned master's birthday, more than four centuries ago today, here's a look at his former home.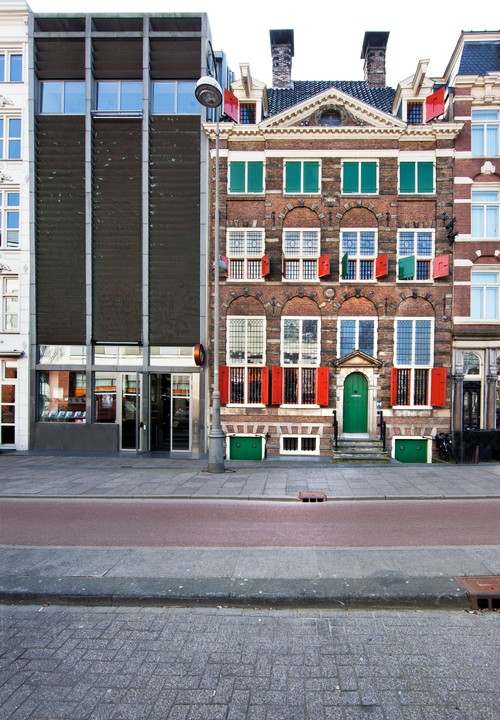 ---
In 1639, Rembrandt and his wife, Saskia van Uylenburgh, moved into a remodeled house in Amsterdam for which they paid 13,000 guilders, about $7,200 in today's money, a huge sum at the time.
The home, which is now the Rembrandt House Museum, seen here, had been drastically remodeled in 1627 and 1628. During the remodel, the home gained a story, a new facade and a triangular corniced pediment — a feature that was the height of modernity at the time, according to the Rembrandt House Museum website. The museum says the remodel was probably spearheaded by Jacob van Campen, who later was the architect for Amsterdam's town hall, now the Royal Palace, on Dam Square.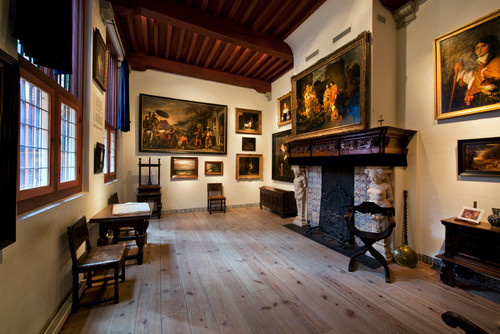 ---
But the homeowner experience wasn't kind to Rembrandt. Despite his sizable income, he couldn't keep up with his mortgage payments, which eventually led to his bankruptcy, according to the museum. And it wasn't just the mortgage payments. Rembrandt had fine tastes and reportedly spent more than he was bringing in.
During this time, he had a habit of buying old-master paintings and drawings, busts of Roman emperors and suits of Japanese armor, and built up a large collection of antiquities.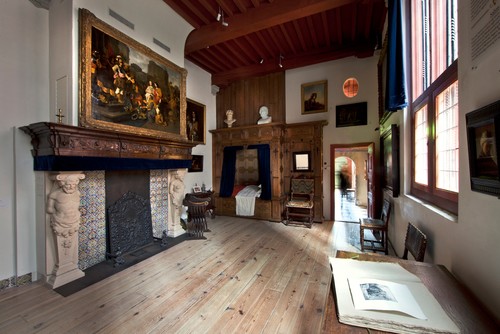 ---
In 1656 the home was basically foreclosed on, and it and Rembrandt's possessions, including his art collection, were sold off by his creditors. He then rented a small house until his death in 1669.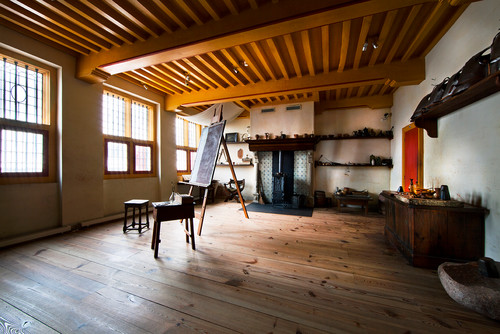 ---
Between 1658 and 1911 the house was split in two and altered, according to the museum. The city of Amsterdam bought the dilapidated house, which would have been torn down had Rembrandt not famously lived there. A foundation took control in 1907.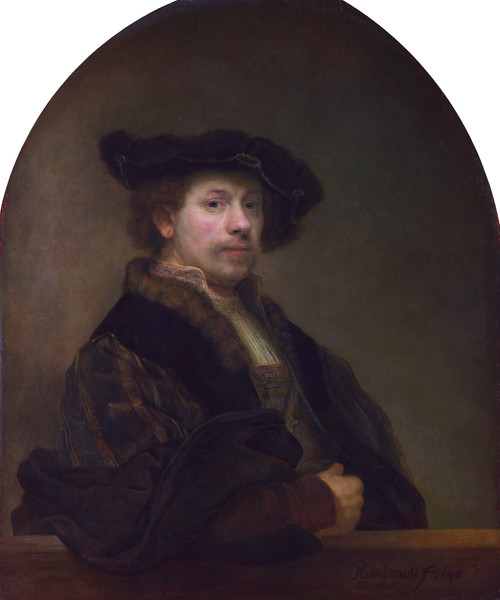 ---
One has to wonder, amid all the stress of owning a house and getting behind on payments, what this home meant to Rembrandt as a place of creativity, safety and nourishment, and how it might have influenced his work, for better or worse.
In the self-portrait shown here, which Rembrandt painted in 1640 shortly after moving into the house, he looks rather calm and confident, with perhaps just a hint of worry on his brow.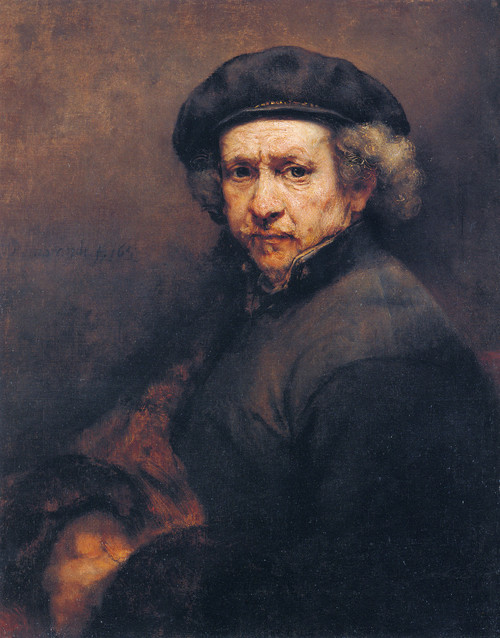 ---
Just a few years after going bankrupt and losing his house, now living in a small rental home, he painted this self-portrait in 1659. To me he looks considerably aged, not just by time but by stress and perhaps even considerable loss.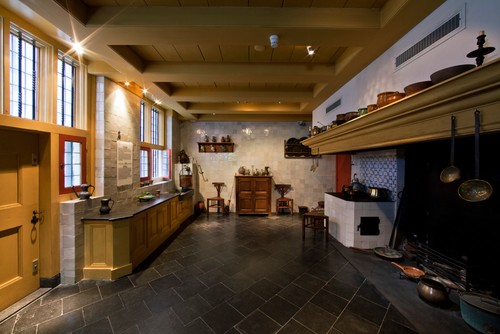 ---
A restoration of Rembrandt's home was completed in 1911, though it looked nothing like when the Dutch painter lived there. In 1998 and '99, the home was restored to look as it did during Rembrandt's time there. The result of this meticulous restoration — headed by building historian Henk Zantkuijl, an expert in 17th-century houses — is seen in these photos. Ironically, Rembrandt's bankruptcy inventory played a big role in aiding Zantkuijl's restoration.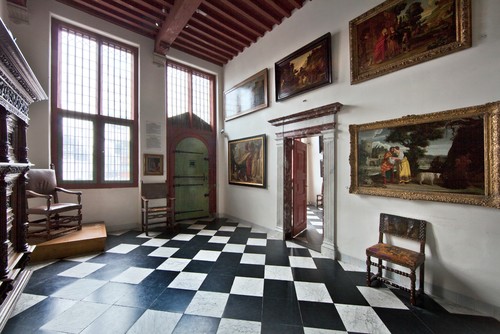 ---
If you find yourself in central Amsterdam, you can tour the house daily from 10 a.m. to 6 p.m., except on Christmas Day, and view the complete collection of Rembrandt's famous etchings and other rotating exhibitions of famous artists' work. There are also daily demonstrations of etching and paint-preparation techniques that Rembrandt used during his time in the house. The entrance fee is about $14 for adults and $4 for kids ages 6 to 17; admission is free for kids younger than 6.
For more information, visit the Rembrandt House Museum website.
For additional related Houzz articles, check out:
---
Love reading about all things art? You can have articles from Canvas, curated collections, and stories about emerging artists delivered straight to your inbox. Subscribe to Saatchi Art newsletters for your daily art briefing.