Revamp Your Interior with Nordic Neutrals
Add a touch of elegance to your space by integrating the minimal yet distinctive style of Nordic neutrals. 
Here are 3 of our favorite ways to incorporate Nordic neutrals into your design repertoire:
1. Style with a Muted Landscape
View this post on Instagram
Add an element of calm and sophistication by designing your walls with a muted landscape, such as "Sketch No. 72" by Simon Job. The neutral tones and the minimalistic composition make for a perfect escape from a hectic lifestyle.
2. Make a Statement with Sculpture
View this post on Instagram
Showcase sculpture pieces with subdued hues and textures throughout your interior for a rich, multi-layered look. The subtle form of "Fervent Force" by Andrew Keith will add the appropriate amount of boldness without dominating the design.
3. Incorporate Textural Elements
View this post on Instagram
Incorporating textural elements within your space will add a new, dynamic dimension that will be sure to impress guests. Mimic texture throughout your space to create for an overall cohesive and balanced appearance. For a refined touch of texture, look to the abstract work of "Blurry" by artist David Fredrik Moussallem.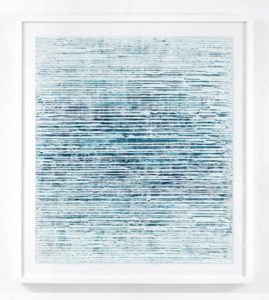 Love reading about all things art? You can have articles from Canvas, curated collections, and stories about emerging artists delivered straight to your inbox. Sign up for the Saatchi Art Newsletter.