Picture Perfect: Salon-Style Gallery Walls
The appeal of salon style gallery walls is as attractive today as it was back in the 17th century, when French artists first hung groups of their works together in a small space, often on a single wall, and began displaying their art to the public.
Salon style walls offer endless possibilities for creative combinations of photography and art, especially for art lovers with large collections or limited space.  Read on for a few ideas for how to display your black and white photography collection salon-style, and see how salon gallery walls can help reinvent your space.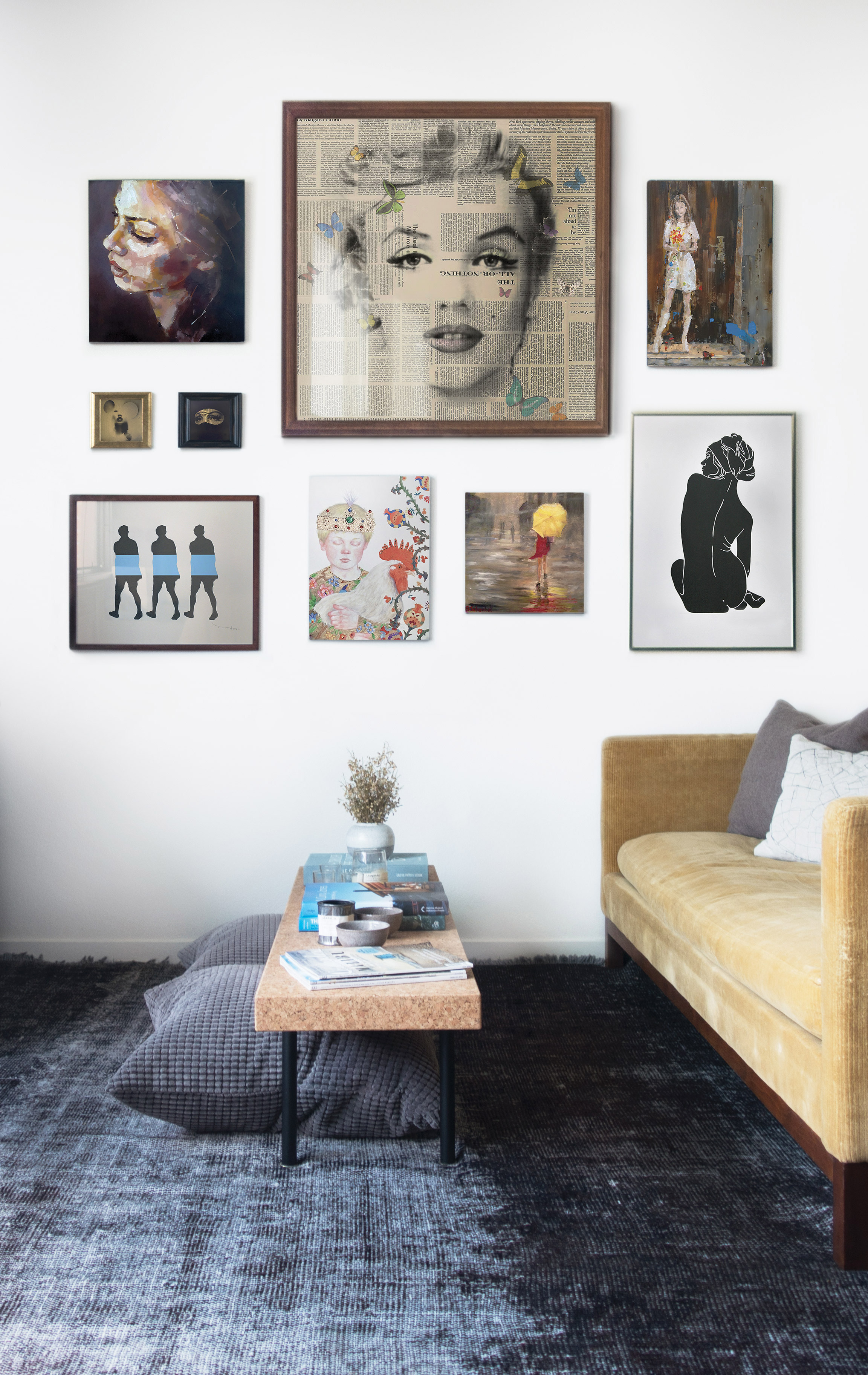 Use your aerial photo collection to frame exceptional architectural details. Here, salon style groupings surround a large rectangular window, creating multiple exterior views of the outside world. Photos displayed mimic the view of a window and provide a contrast in scale.

(Image: Photo by Elise Irving, Courtesy of Houzz)
If you're looking or a way to redecorate or energize your office space, try hanging salon style black and white photo galleries on brilliantly painted walls in contrasting frames. Asymmetry adds visual interest, too.
Stairways make great spaces for salon-inspired groupings. Notice how the photos are hung in the shape of the stairs.

(Image: Photo by Lucy Call, Courtesy of Houzz)
Sharing pictures means sharing stories. Layering photos and art on rails and shelves in your home's common areas is another way to create your own gallery, and spark conversation.

(Image: Photo by M/I Homes, Courtesy of Houzz)
If you have an extensive photography collection to share, try hanging a salon style gallery floor-to-ceiling for maximum impact. Hanging artwork higher makes ceilings feel taller, for an added bonus.

(Image: Photo by Elouise Van Riet Gray, Designed by Black & Spiro Interior Design, Courtesy of Houzz)
Go ahead and mix it up. Try surrounding large format black and white photos with a mix of smaller photos, art and decorative items to create your own one of a kind gallery walls.

(Image: Photo by Jamie Laubhan-Oliver, Courtesy of Houzz)
This asymmetrical salon style gallery provides a strong focal point when paired with a dramatic black wall. Wide white mattes help this photography collection stay front and center in this masculine bedroom.
Ready to bring your walls to life, salon style?  Whether you love Flora & Fauna, Striking Black & White Paintings, or you're looking for Black and White Photos Under $1000, we have a collection to suit you. Shop Saatchi Art now…