One Room Six Ways: Spring 2017 Catalog Artworks
Ready to revive your home design?  View our latest slideshow to discover how adding just one new work of contemporary art from Saatchi Art's Spring 2017 Catalog heightens the appeal of an urban retreat just in time for spring…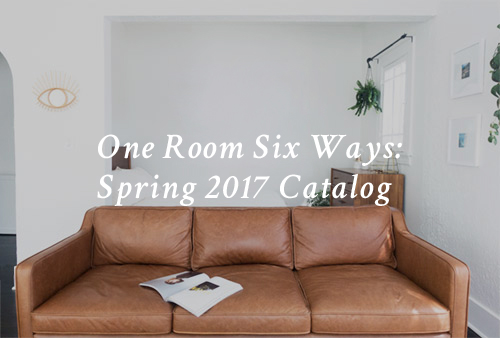 Pink Cadillac, an original mixed media painting by Saatchi Art artist Shellie Garber
1. Surprise them with street art… A vivacious mixed media painting in shades of spring adds joyful energy while offering an engaging focal point.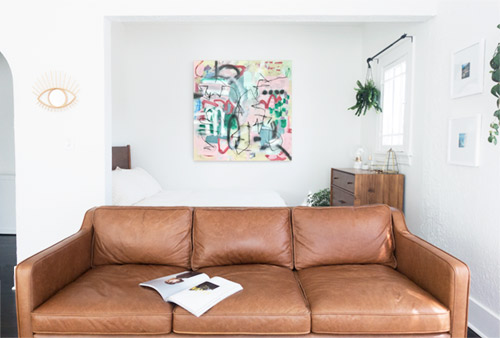 Quiet Morning, an original oil painting by Saatchi Art artist Megan Jefferson
2. Expand your point of view… Featuring a dramatic modern landscape on the interior wall works to increase your space's sense of depth and dimension.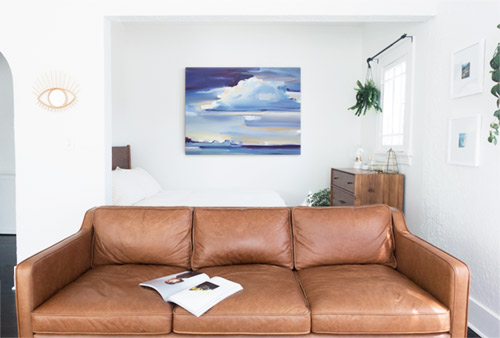 Abstract Modern, an original acrylic on canvas by Saatchi Art artist Max Yaskin
3. Opt for oversized… Add an engaging burst of layered texture and color with an oversized gestural abstract painting.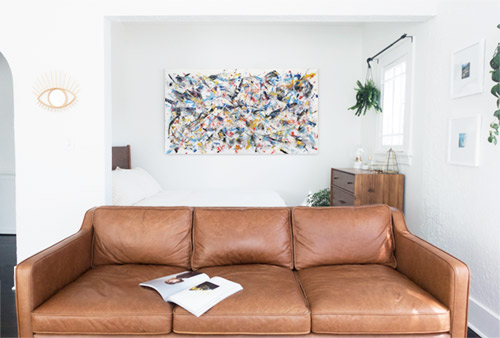 4. Fix things up with figurative art… Summon relaxation and a sense of fun with statement sized figurative artworks; show off larger paintings on their own, or use them to anchor a gallery wall.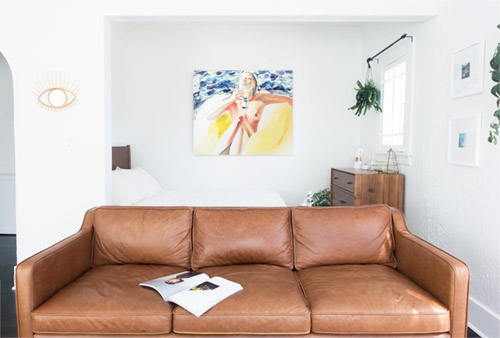 5. Think in terms of black and white… Framed black and white works can add contrast and shape while maintaining an elegant minimal feel.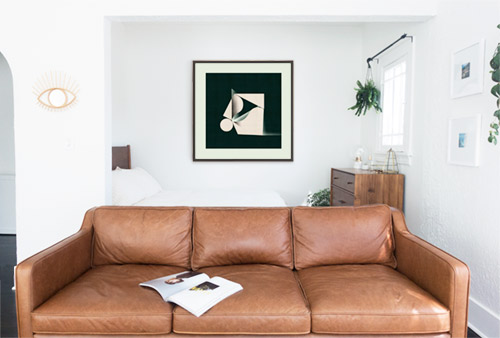 6. Wake up white walls…Turn up the color at home with a statement sized abstract painting in oil.
Visit the new catalog to find your favorite today or contact our free Art Advisory for personalized assistance discovering original art you love.