New Nudes: 4 Unexpected Updates for Your Space
Don't be shy when it comes to designing a fresh look for your home. If you want to turn heads while heightening the visual interest in your space, it's time to embrace contemporary nudes. Decorating with modern nude art can offer the best of both worlds; our "new nudes" embody a classical tradition of celebrating the beauty of the human form remixed with a current sensibility for color, texture, style and pattern. Read on to explore 4 ways Saatchi Art's New Nudes Collection has the potential to revitalize your space this season…
1… It's All Right to Blush!
Contemporary nude paintings provide an instant way to update your color palette at home. The style experts at Elle Décor and Behr report that comfortable pastel pinks and rosy tones continue to be popular choices for warming up modern spaces, and blush décor is popping up all over Pinterest. Try displaying a contemporary nude in shades of pink to instantly refresh your space. Soft pinks and blush also pair well with gray walls.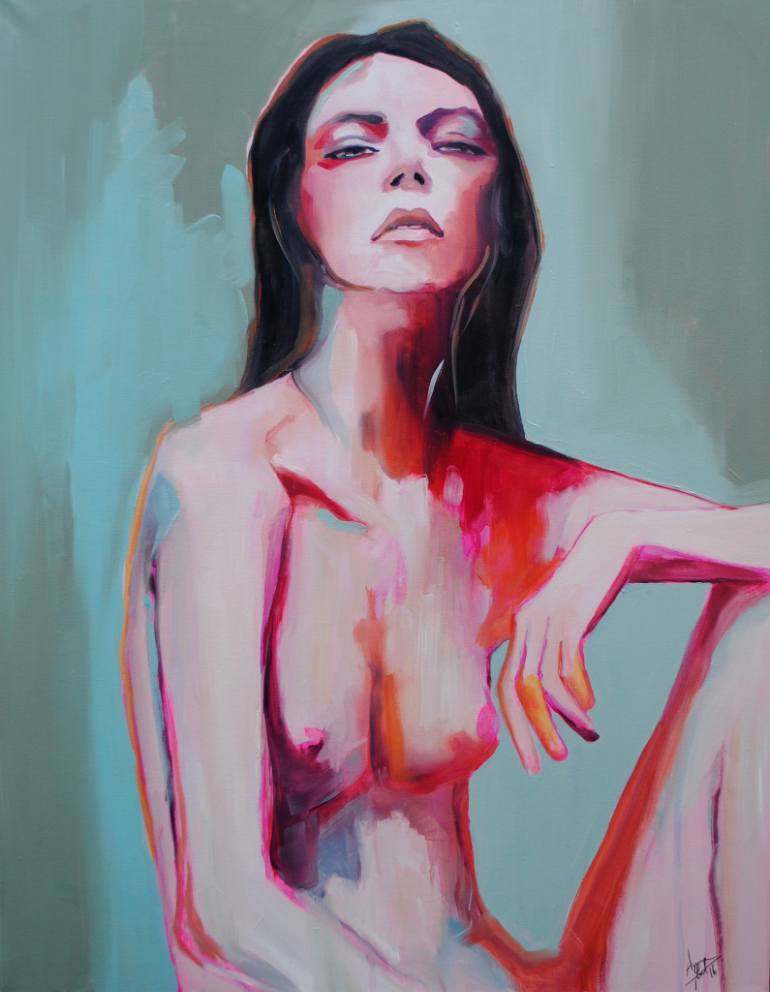 (Image: Truth has no temperature, an original oil painting on canvas by Saatchi Art artist Anna Matykiewicz)
2… Cultivate Your Own Eden
Bold floral and botanical patterns are set to take center stage in 2017. Feature a contemporary nude bedecked with blooms in your bedroom, bath or entryway to grab this look for yourself ahead of schedule!

The space between your windows is a beautiful choice for displaying your favorite figurative artworks, especially when they are complimented with a verdant view. (Image: An elegant floral patterned nude, The anatomy of pain "Holding up time," by Saatchi Art artist Karenina Fabrizzi)
3… Add an Element of Surprise
Featuring a statement size nude contemporary artwork with an unexpected twist is sure to spark conversation, and lets visitors know that you're the confident type.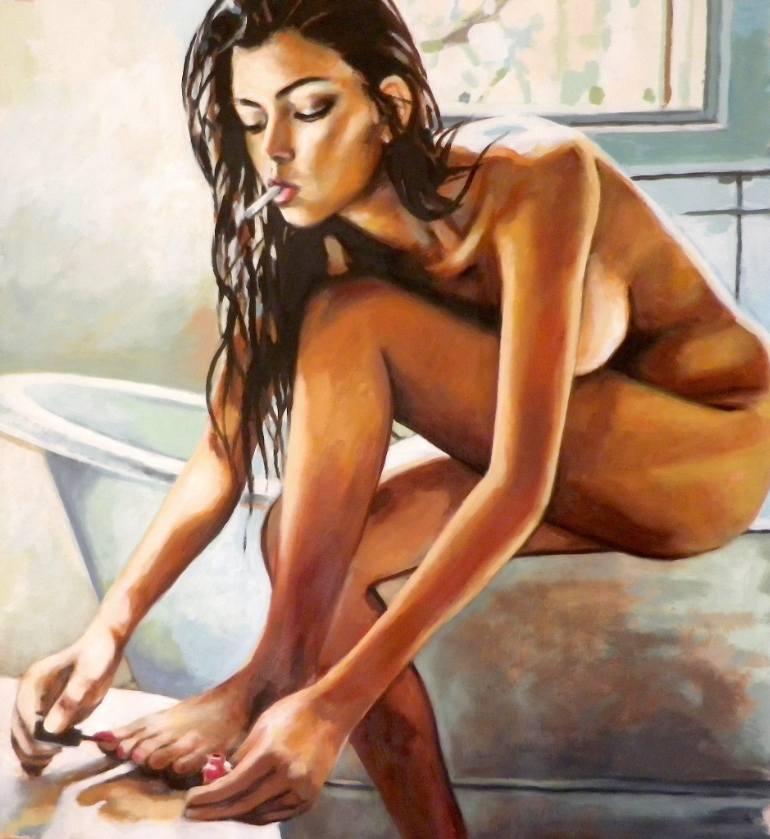 (Image: It's Friday again ! Varnish, an oversized original nude painting on canvas by Saatchi Art artist Thomas Saliot)
4… Emphasize Style Over Size
When you're looking for new ways to make a small bedroom or living room seem larger, try creating a fresh focal point with a modern nude. Per House Beautiful, shifting a viewer's focus to your artwork vs. your architecture can help de-emphasize the size of your space.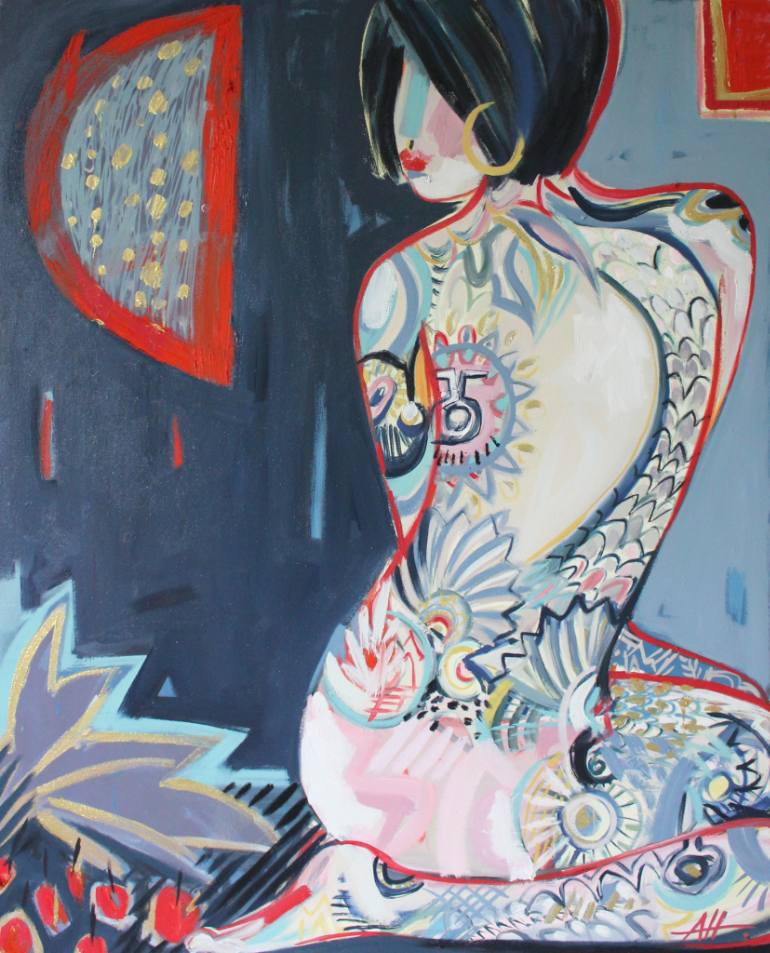 A celebration of exotic pattern and shades of blue, this tattooed lady by Saatchi Art artist Anna Hymas is sure to steal the show! (Image: Painted Lady II, by Saatchi Art artist Anna Hymas)
How little is too much? Where would you display nude artwork in your home?
Select the answer that reflects how you feel and see if other art lovers agree:
Now is the time to shop for art gifts for everyone on your list… 
Take advantage of Saatchi Art's BLACK FRIDAY promotion:
15% off orders of $1000 or more with code Holiday
10% off orders under $1000 with code Gift
Applies to original artwork only
Offer valid Wed, Nov 23 – Mon, Nov 28
If you're on the look out for print gifts, don't miss.. .
Our CYBER MONDAY Framed Prints offer:
20% off framed prints with code Cyber
Applies to framed prints only. No returns.
Offer valid Sun, Nov 27 – Mon, Nov 28
To receive your artwork before December 24th, be sure to purchase originals and limited editions by December 6th and prints by December 12th.