Magic Carpets: Transform Your Room With a Bohemian Rug
Now that fall is in full swing, we're all looking for new ideas to make our surroundings feel cozier.
Make way for colorful patterned rugs! Well-made area rugs are an easy and interchangeable way to add texture and color to any room, regardless of whether you live in a metropolitan pied à terre or a stately country estate. In many cases, incorporating rugs into your décor is practical as well as beautiful. They can help soundproof your space and protect the beauty of your wood and stone floors.
Explore a few of our favorite ideas to see how adding an artful area rug can effortlessly transform your space while complimenting your art collection in the process.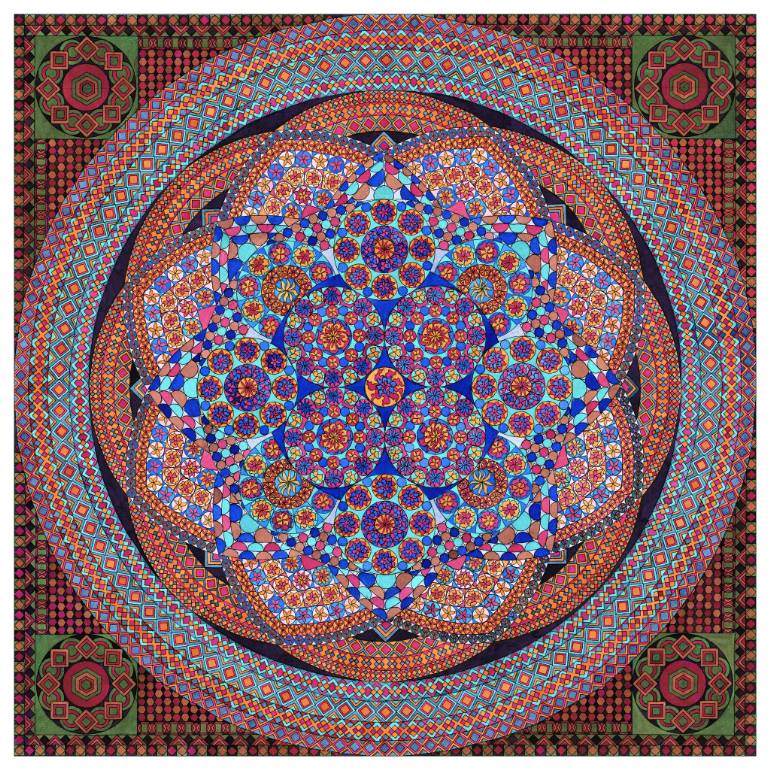 (Image: Open Jewel, by Saatchi Art artist Lawrence Chvotzkin)
Adding a patterned rug gives a little kiss of bohemian style to a classically modern décor, while colors add compliment to the artwork on your walls. When you're decorating a more compact space, feature a richly patterned runner to blanket your wooden floor in color while drawing the viewer's eye to artwork displayed nearby.
Exotic weathered area rugs can be an unexpected way to add a layer of opulence, warmth and texture to your Mid-Century inspired dining area, or an eye-catching way to work with your art collection to add a splash of energizing brightness to a more traditional gray interior. Layering a vibrant boho carpet over a neutral woven rug is an easy way to plant a patch of cheerful color in a clean minimal space.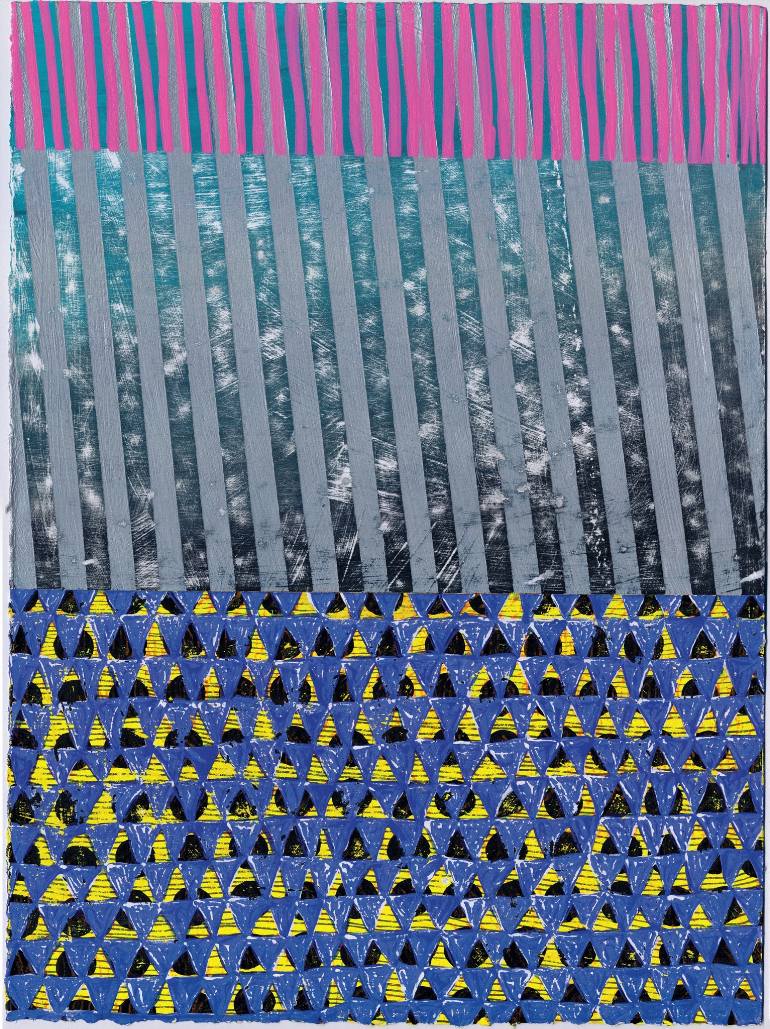 (Image: NY1425, by Saatchi Art artist Jennifer Sanchez)
Colorful layered carpets pair wonderfully with natural woven furnishings and living greenery. Try pairing different patterns and textures with lush green plants to create a welcoming vibe, no matter the size of your home.
Are you a fan of an open floor plan? Try using bohemian area rugs to define different areas in your space. A rainbow of a rug can add a ray of color while anchoring an open airy dining area or an office nook…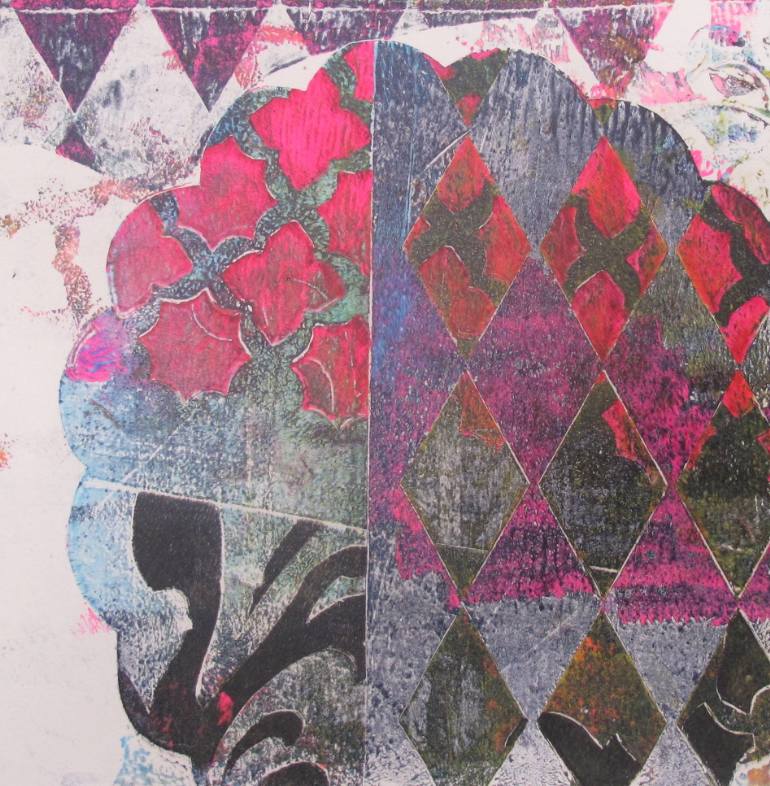 (Image: Agean, printmaking by Saatchi Art artist Chloe Urban)
If you can't bear the thought of living without bare floors, but you're still in the market for adding texture to your interiors, consider hanging a small bohemian rug on the wall. It's surefire way to add a feeling of well-traveled warmth to your space while sparking conversation.
Love reading about all things art? You can have articles from Canvas, curated collections and stories about emerging artists delivered straight to your inbox. Sign up for the Saatchi Art Newsletter.