Liven Up Your Living Room with Landscape Art
If you're looking for a way to banish the blues and lighten up those dreary winter days, try adding beautiful original landscape paintings or art photography to your living space. Read on to see how introducing some new contemporary art to your interior can re-energize your living room, or any other room in need of a boost, and meet some of Saatchi Art's favorite original landscape art selections along the way.
No matter what your style, adding a colorful landscape to a windowless interior wall instantly opens up your room. Brilliant contemporary landscape art provides a stunning focal point for contemplation, and offers a break from the everyday, especially when you can't make it outside to recharge.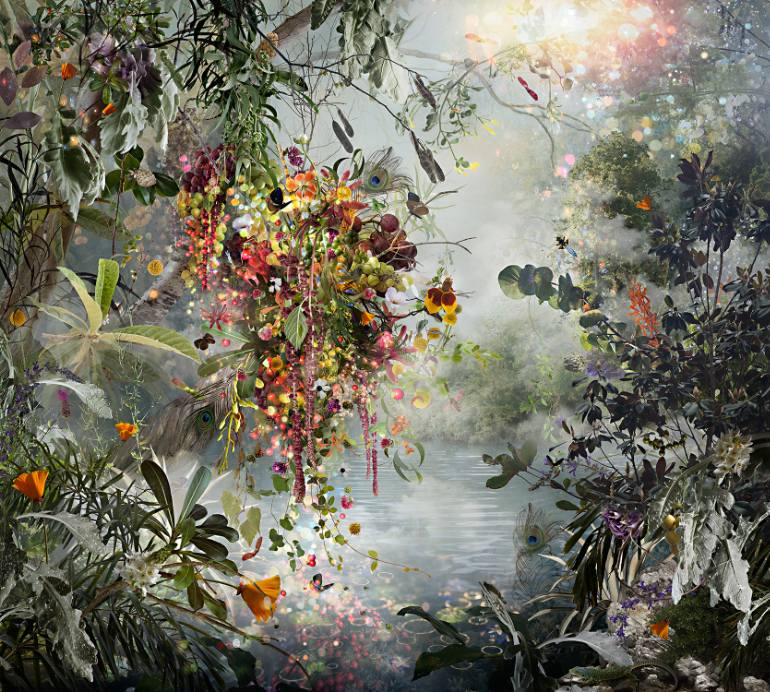 You can use oversized ethereal landscapes like this Eden-inspired art photography by Ysabel Le May to add a feeling of spaciousness to your rooms and help open up windowless walls.
(Image: EVE / edition 1/7, by Saatchi Art artist Ysabel Le May)
If you already have views to spare, consider hanging fine art and art photography between the windows, or next to them, to compliment your outdoor scenery and break down barriers between inside and out. Spaces between your windows offer great opportunities for displaying landscape artwork, no matter what the size. Living small? Try filling slivers of space with petite landscapes to add visual interest to a textured wall.
Yearning for a bit of summer? Displaying an original landscape painting in inviting tropical tones can instantly knock the chill off a white space.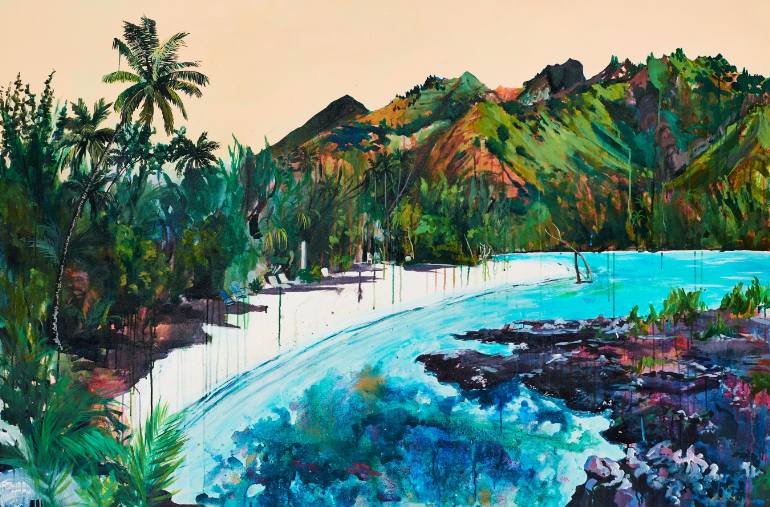 If you're ready for a vacation, but just can't get away, featuring a vivid contemporary painting in your living room or office space might be the next best thing. (Image: Tabu, by Saatchi Art artist Melissa Loop)
When your interior style leans more monochromatic, dreamy art photography is an elegant alternative…like the surreal symmetry offered in this limited edition black and white photograph.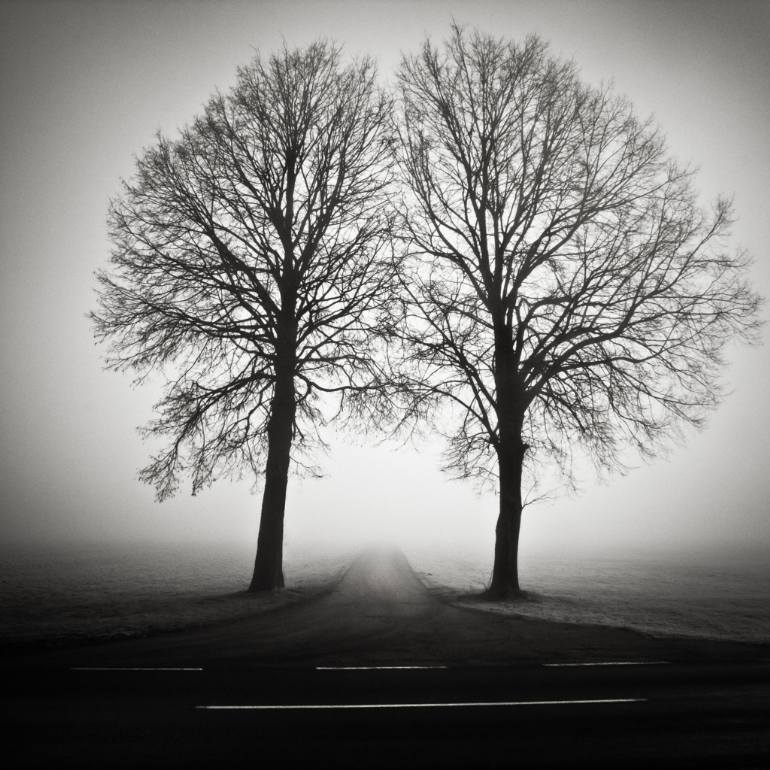 (Image: Warden – Limited Edition – #1/3, by Saatchi Art artist Uwe Langmann)
Fine art and photography landscapes offer interesting contrast to wooden walls, too. Try combining your favorite lush landscape paintings with wooden walls and a variety of plants to invoke the earthy powers of nature.

Textured, tree-themed landscapes like this original oil painting by Saatchi Art artist Erin Hanson are a natural match for relaxed, rustic interiors. (Image: Magenta Oaks, by Erin Hanson)
Ready to invite the outside in? Visit Saatchi Art's Landscapes Collection now to find original artwork and fine art photography your living room is sure to love.