Inspiration: London Fashion Week AW17
If you're lucky enough to be surrounded by the latest styles in London right now, enough said… If not, we'd love to share some of the top #LFW trends for 2017 that caught our eye this week, and offer some contemporary art that lets you bring a bit of London's creative scene home for yourself…
1… Seeing Red
Bold reds appear to be ruling on the runway as well as in the streets for both guys and gals… Put on some rouge to knock the chill off, create dramatic contrast or make a more passionate presence.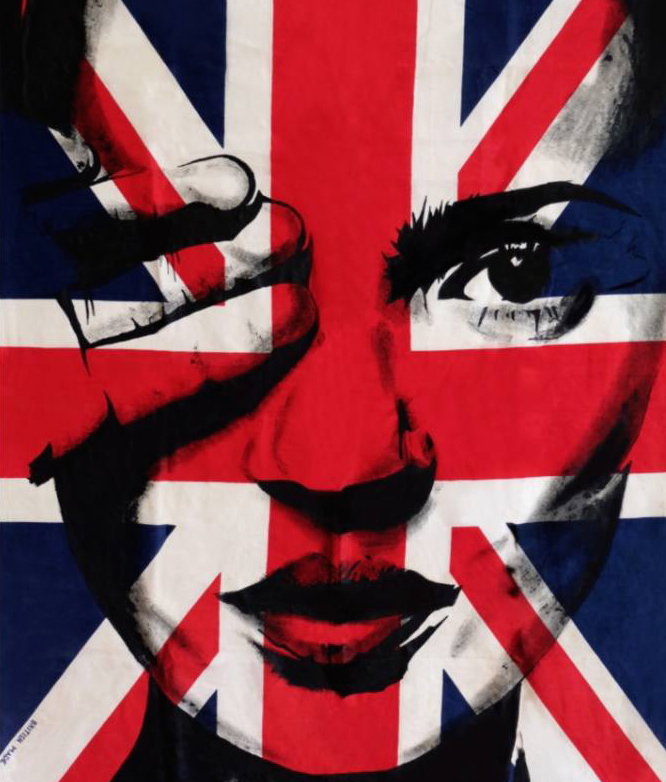 Dress your walls for success. When you want to grab people's attention, unveil some oversized red figurative artwork to introduce an undeniable focal point to any room. (Image: A detail from KATE x UNION JACK – Limited Edition 10 of 50, printmaking by Saatchi Art artist  Louis-Nicolas Darbon) See more emerging contemporary art from London in our new Spotlight on London Art Collection…
2…Suddenly Sequined
Get ready for glitz… MAX sequins and glitter appeared on the runway in London this weekend!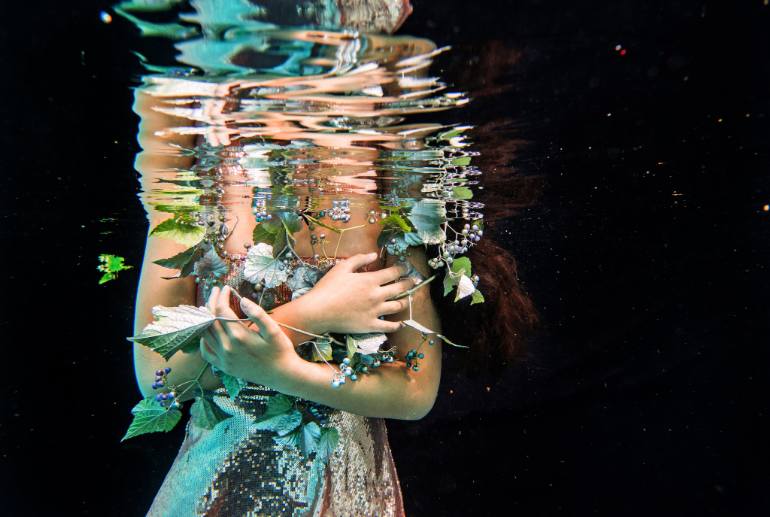 Even if you're not ready to rock sequins yourself, it's easy to dazzle your décor with a little glitter… (Image: "Embrace" -Limited Edition print 1 of 20, limited edition art photography by Saatchi Art artist Julia Lehman)
3… Volumes of Texture
#LFW AW17 is a treasure chest of texture both on and off the stage…. elegant black-textured florals, bright eye-catching chunky knits and vivid faux fur are set to bloom soon. Romantics get ready for spools of billowy tulle, as seen in these show-stealing candy colored dresses, or if you love a cozy cocoon, look out for generously quilted jackets…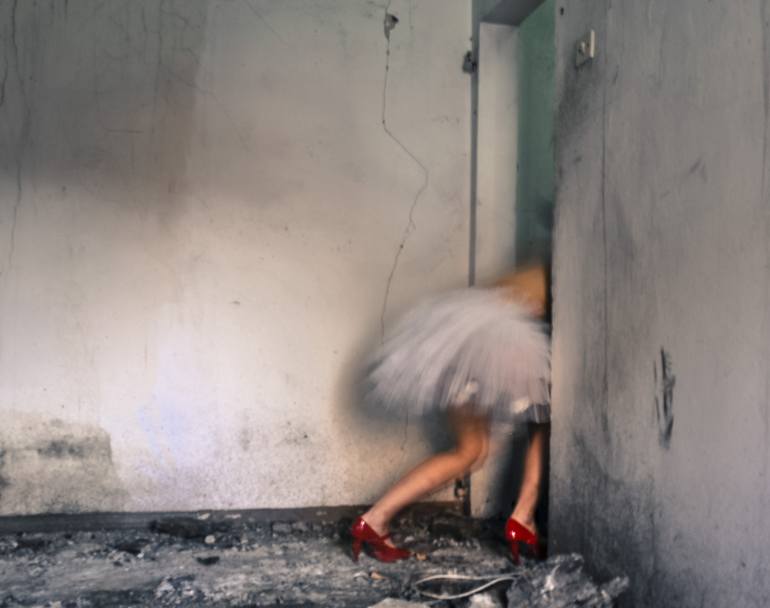 Tulle dresses and skirts are making waves in London right now. Get this look for yourself with some contemporary art photography… (Image: La folie Limited edition 12 of 15, 11 sold, by Saatchi Art artist Giulia Pesarin)
4… Look Out For Lilac
 Light purple is poised for popularity this year. Bring a bit of this color in for yourself to add an air of mystery or refinement to your home design…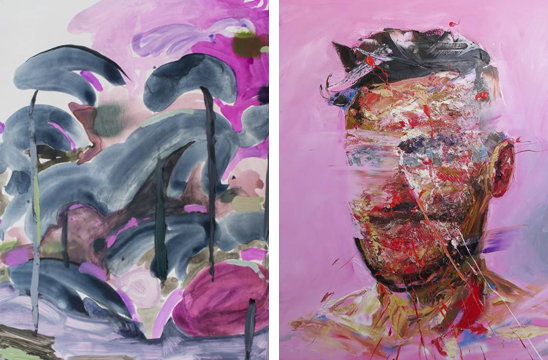 (Image: L: a detail from Dusk Rolled in and Out Again, by Saatchi Art Invest in Art UK Edition artist Nina Royle; R: A detail from The Assistant, an abstract male figurative portrait painting by Saatchi Art artist Frans Smit)
5… Pile on the Pattern
Cutting edge designers and style-savvy #LFW lovers are mixing both bold and micro-florals, geometrics and stripes for maximum impact and a fun approach to fashion.
Pattern = fun, so if you're looking for more right now, try layering a colorful contemporary painting over contrasting patterned wall paper, or add a fresh patterned drawing or framed photo to your gallery wall.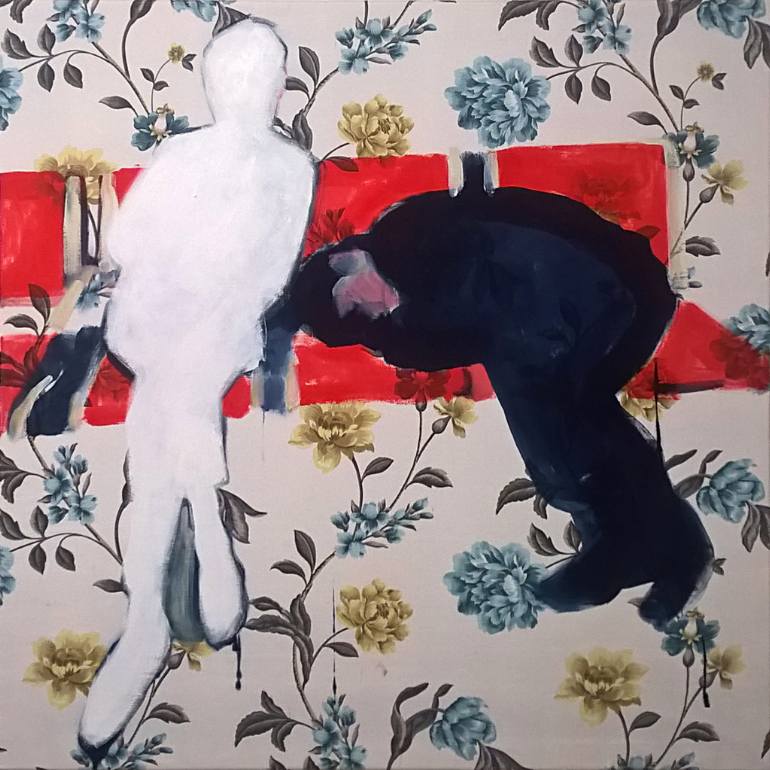 (Image: Gimme some skin, floral patterned art by Saatchi Art UK artist Tim Fawcett. See more in our Inspired by Street Art collection.
For more about what's happening in London's fashion scene now, visit London Fashion Week…
Is London Calling? If you're in the mood for a quick trip with zero baggage, be sure to visit Saatchi Art's Spotlight on London Collection today to find contemporary art you'll love.