Get the Look: Precious Metals
Adding a luxe hint of glimmer and shine to your surroundings can work wonders to restyle your rooms and knock off the chill of winter. Incorporating artwork with metallic accents into your home design is one of the easiest ways to take this look home for yourself. Explore our latest curated salon wall collection to pick up some new inspiration and uncover some mesmerizing metallic artwork guaranteed to up the glow anyplace you have in mind…

Take in a few of the shining stars from our newly curated collection of contemporary metallic art, perfect for brightening up your salon gallery wall or infusing any room in the house with a glamorous glow! (Image: Whitney Young / Saatchi Art)
Freshly Figurative
Hints of gold and silver prove extra appealing when used to embellish fine art portraits. Use metallic accents to draw a viewer's eyes in towards your art and highlight a special area in your home.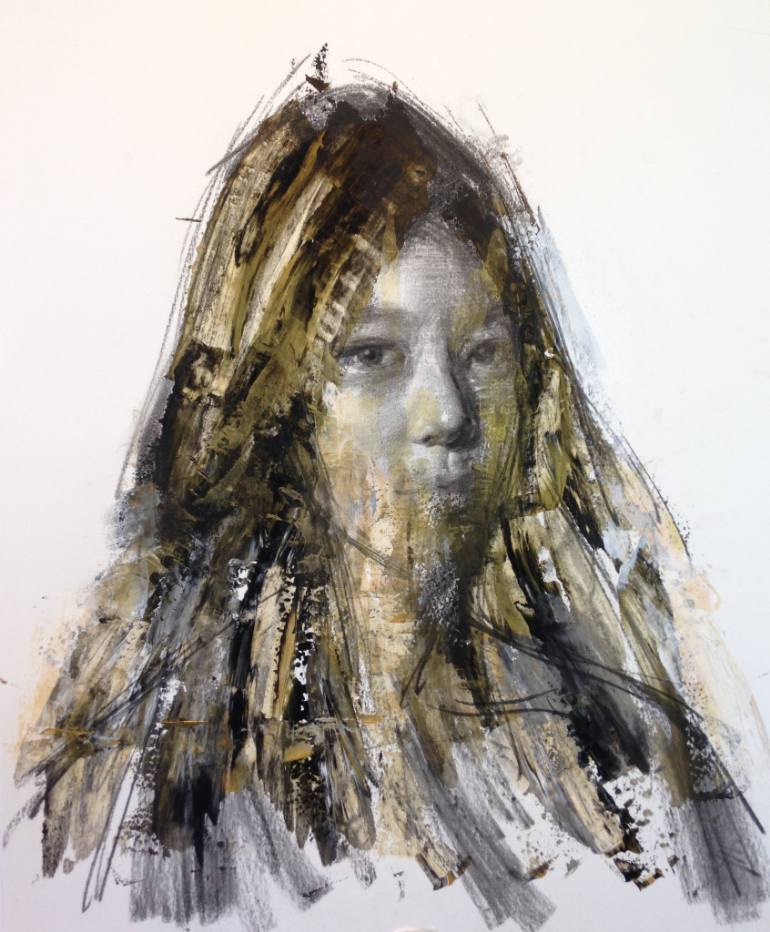 (Image: Allegro no.38, an original charcoal portrait drawing with gold accents by Saatchi Art artist 
Zin Lim, $660)
Metallics & Geometrics Make a Handsome Pair
A framed geometric abstract collage featuring golden metallic tones by Saatchi Art One to Watch artist Hormazd Narielwalla provides an attractive pairing of shape and shine for modern art lovers.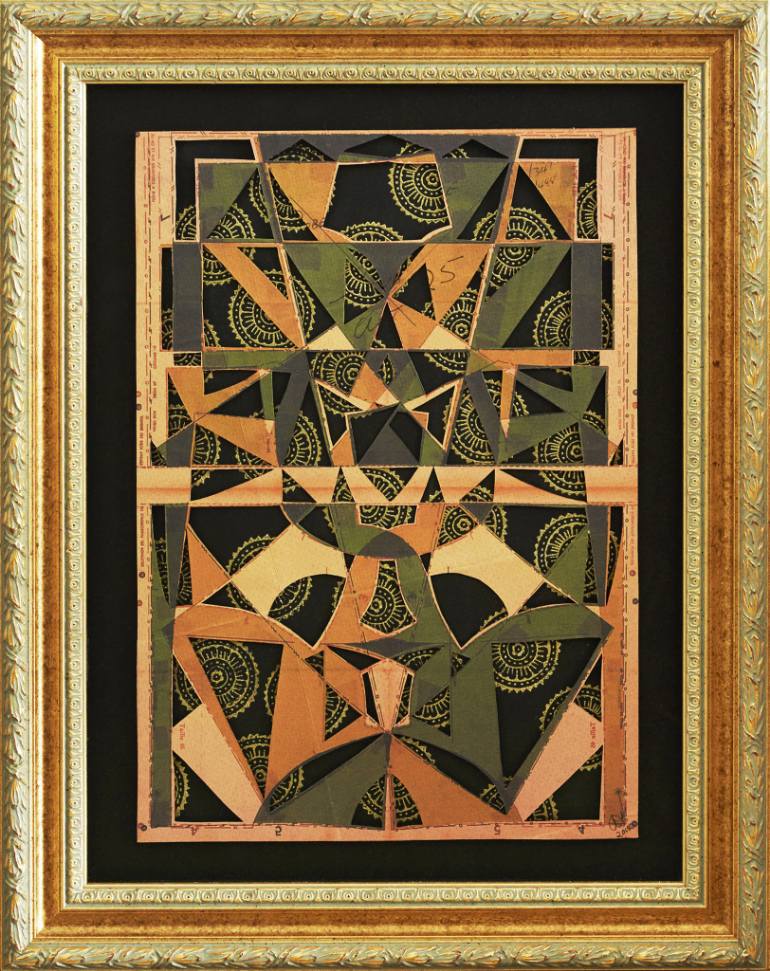 (Image: Ornamental Architectural Body No.1, a framed original abstract artwork by Saatchi Art artist
Hormazd Narielwalla, $1,840)
Create Captivating Contrasts
A classic black and gold combination in flowing organic form offers modern minimal appeal in this original contemporary drawing by Saatchi Art artist Marijah Bac Cam. Introducing just a bit of metallic shine can speak volumes in a sleek space.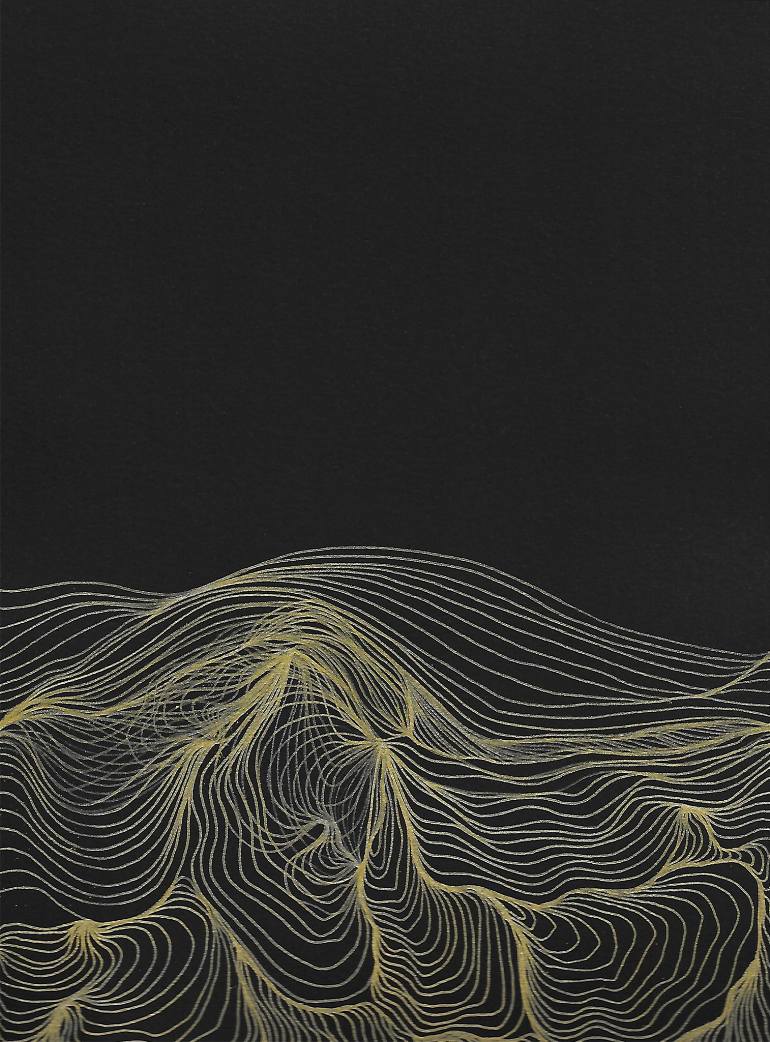 (Image: Organic Monochrome 9.0, by Saatchi Art artist Marijah Bac Cam, $290)
Cast a Welcoming Glow
If you love the clean look of Scandinavian modern design, and want to keep your interiors inviting without cranking up the color, try featuring minimal and monochromatic statement works with metallic accents to warm up a snowy space with understated elegance.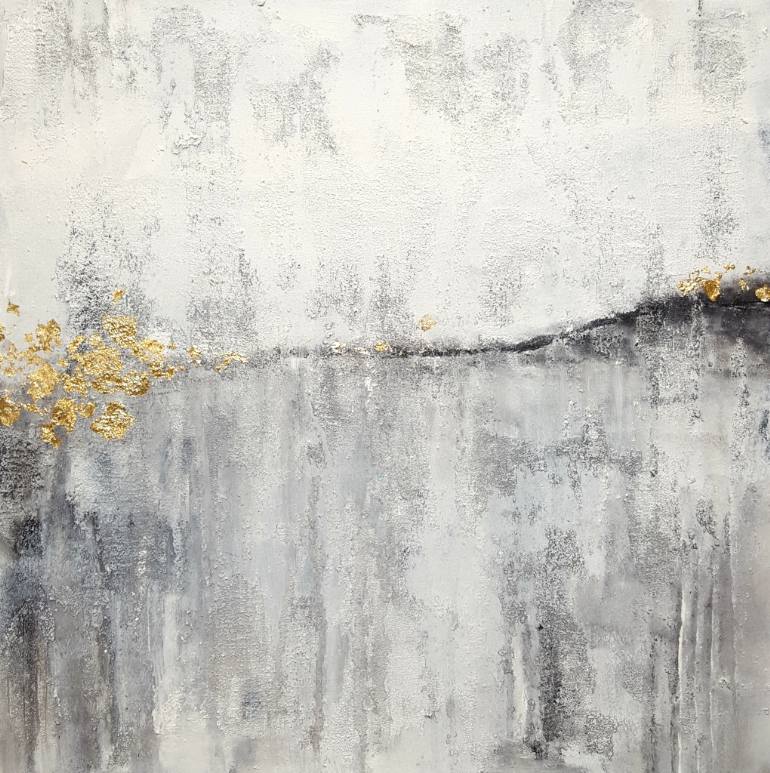 (Image: White and Gold, a textured minimal painting by Saatchi Art artist Laura Spring, $495)
Metallic Art Makes a Radiant Focal Point
This statement-making abstract artwork's golden metallic accents present a perfect focal point for reflection while taking in its tranquil ocean tones.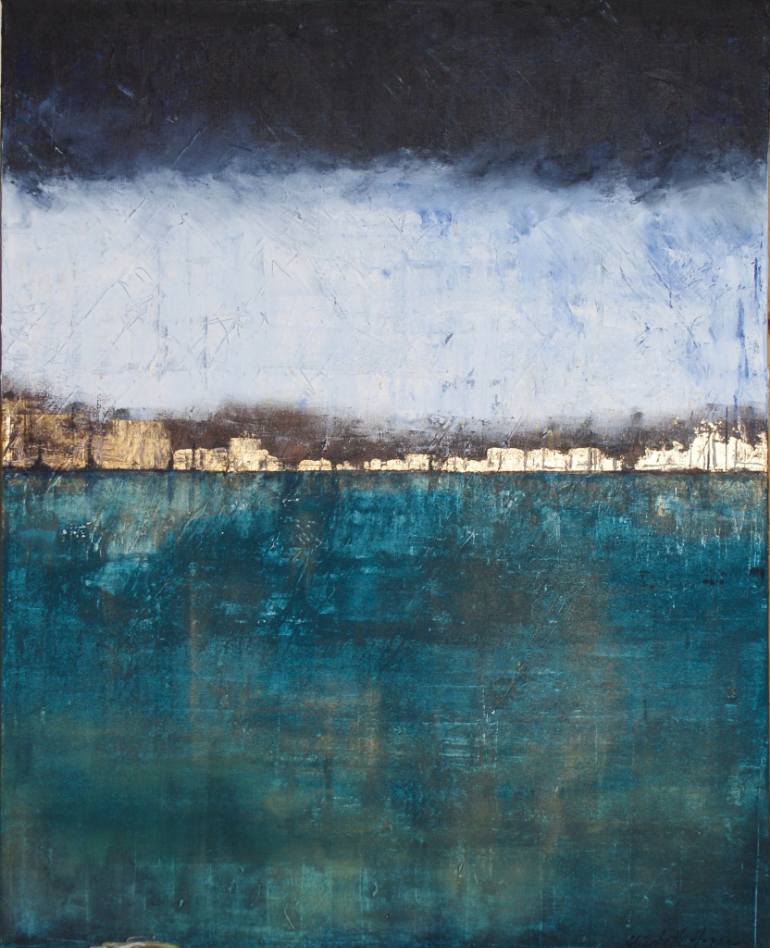 Featuring artwork with a bit of metallic glimmer can enliven restful blue and green interiors. (Image: Harbour In Green And Gold, an original painting by Saatchi Art artist Elizabeth Hogan, $270)
Gather Up Some Glow… Visit Saatchi Art's latest Curated Salon Wall collection now to discover our top picks in brilliantly original metallic contemporary paintings, drawings, art prints, and photography.