Fresh for 2017: Art Inspired by Pantone's Color of the Year, Greenery
In celebration of new beginnings, Saatchi Art is excited to share a special collection of original artworks inspired by Greenery, Pantone's new color of the year for 2017. Lush spring green is the color of growth and transformation. Introducing new contemporary art with a splash of leafy green can bring a bit of the outside in while revitalizing your rooms in preparation for a more productive and harmonious new year.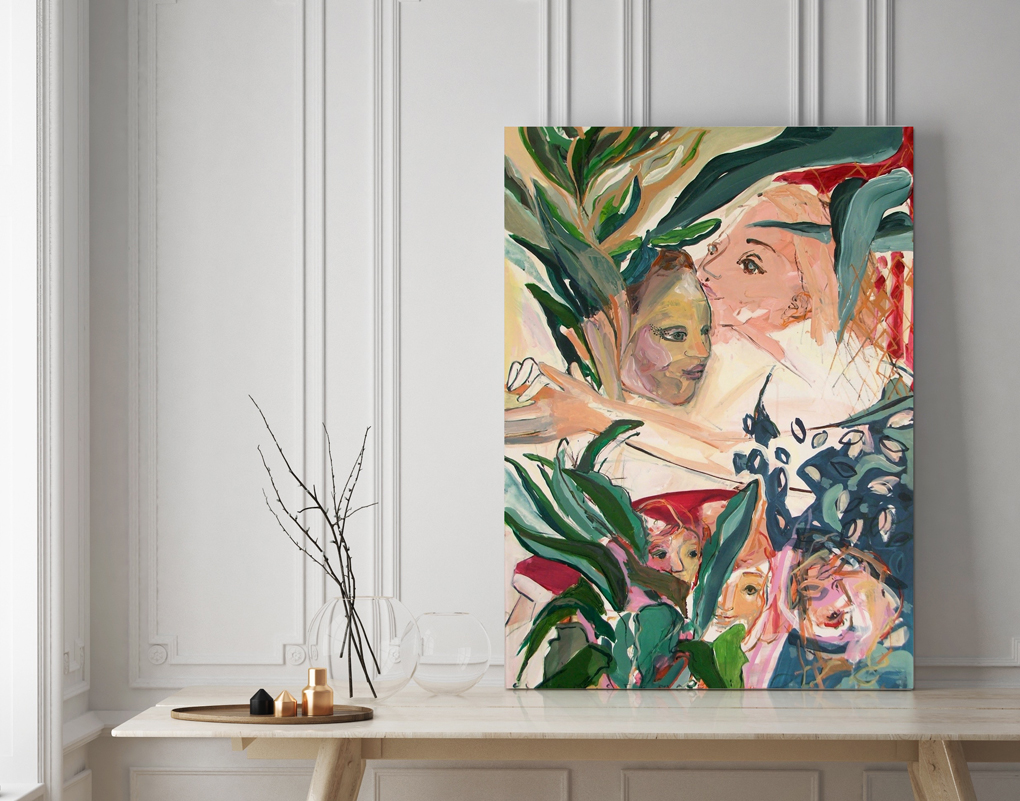 Leaning large artworks rather than hanging them adds an unexpected layer of color to your interiors. (Image: Grande feuille, an original acrylic on canvas by Saatchi Art artist Elham Etemadi)
A wonderful advantage to gracing your home design with a touch of Greenery is how well it works with a range of other shades, including Pantone picks for 2016, refreshing Serenity blue and soft Rose Quartz. Explore Pantone's "Transitions" palette or visit our new Greenery With Transition Colors Art Collection for more inspired color combinations…


If you have always wanted to start collecting art, there's no time like the New Year to do what you've been dreaming of. Take in a few of our curator's favorites, shown off here as part of a fresh salon gallery wall, to start finding art you'll love today. (Image: Whitney Young / Saatchi Art)
There are lots of ways to add a sprig of Greenery to your space besides plants or botanical artwork.
Statement-worthy abstracts and lushly layered figurative art are beautiful ways to welcome in a more verdant vibe and get poised for growth this year.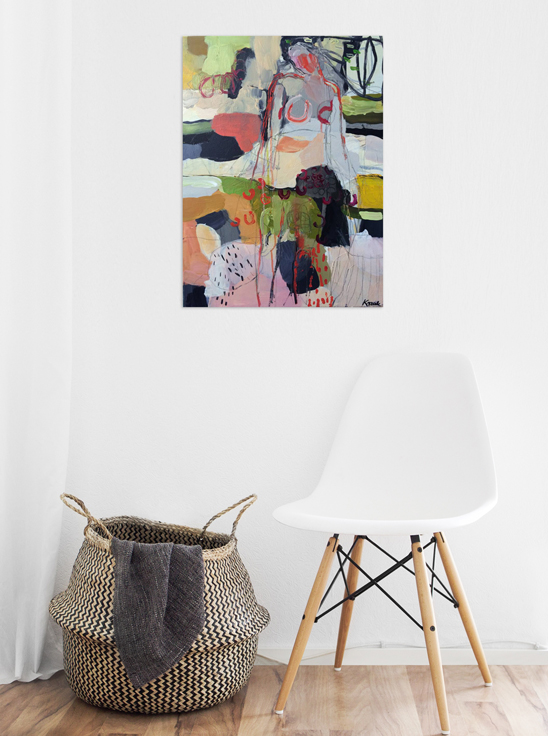 (Image: Spring, an abstract figurative painting by Saatchi Art One to Watch artist Magdalena Krzak. Background image by Sarah Dorweiler via Unsplash)
One of the nicest aspects of Greenery is how well it plays with others.
Our latest collection includes contemporary artwork selected to compliment Greenery-infused interiors and plush green furnishings, like this pair of works featuring pinky-reds…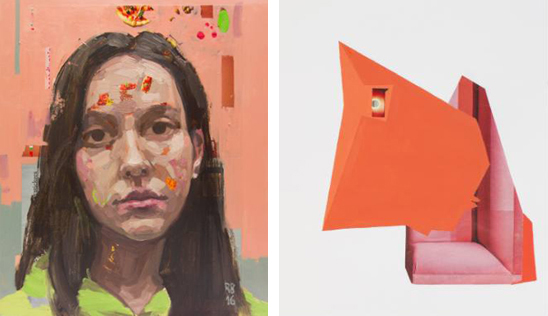 (Image: Left: Stickers, an original portrait on wood by Saatchi Art Invest in Art artist Rossina Bossio. Right: Red Eye, a minimal geometric collage by Saatchi Art artist Cara Bonewitz)
Try pairing a bit of Greenery with tranquil blues to summon a sense of beachy relaxation to your rooms.
Feature smaller artworks solo or in pairs to refresh your entryway or spruce up your dining nook…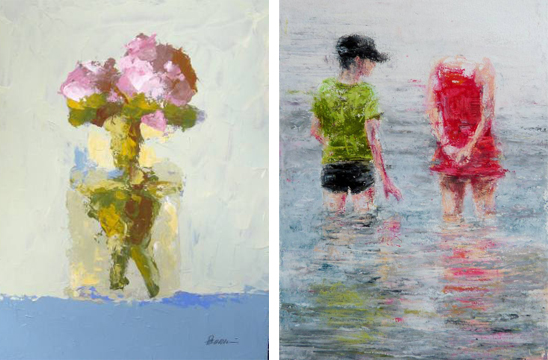 (Image: Left: Still Life Bouquet, an original acrylic botanical artwork on wood by Saatchi Art artist Sal Panasci. Right: Mother, oil pastel on paper by Saatchi Art artist Wilfrid Moizan)
…Or feature an oversized abstract painting to create a balanced meditative focal point in a modern minimal space.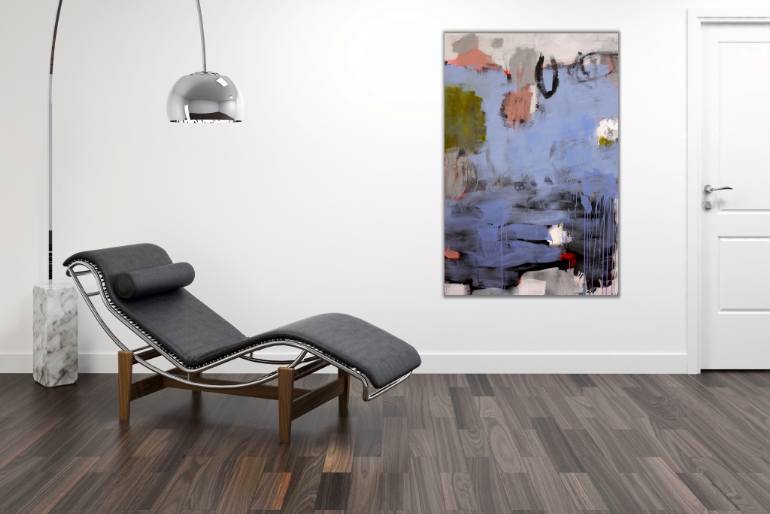 (Image: Inner landscape, an original oversized abstract artwork by Saatchi Art artist Daniela Schweinsberg)
Feeling energized by all the possibilities to transform your space with art this year? Visit our Greenery With Transition Colors Art Collection or see what's new at Saatchi Art this week to find art you'll love today…