Dress Up Your Décor: Art Selected in the Spirit of #NYFW
Whether or not you're in NYC enjoying New York Fashion Week right now, it's easy to collect some high style for your walls!
Take in our latest Curated Salon Wall collection created in the spirit of #NYFW to find fabulously fashionable original art you'll love, or if you have something more specific in mind, reach out to Saatchi Art's complimentary Art Advisory for assistance finding a new favorite artwork today…
Here are a few highlights from our new Fashion art collection, designed with style lovers in mind…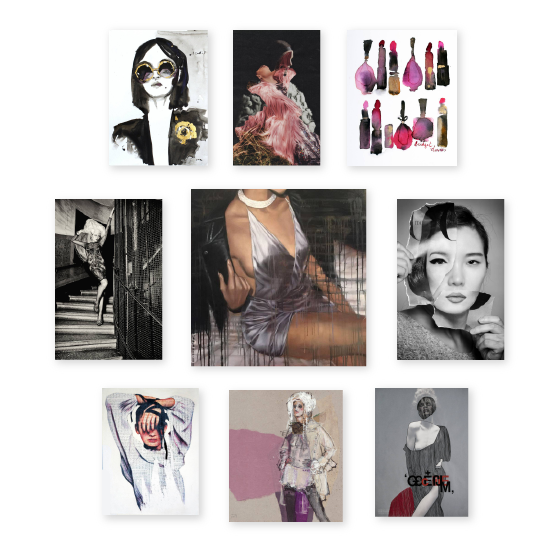 (Image: Various works by Saatchi Art artists; view our sidebar selections for details.)
Figurative Works Steal The Show
Figurative artworks are taking center stage right now. Display an oversized figurative fashion painting like this elegant silver beauty from Saatchi Art artist Pascale Taurua solo or use it as an centerpiece to anchor your art collection in a salon gallery wall.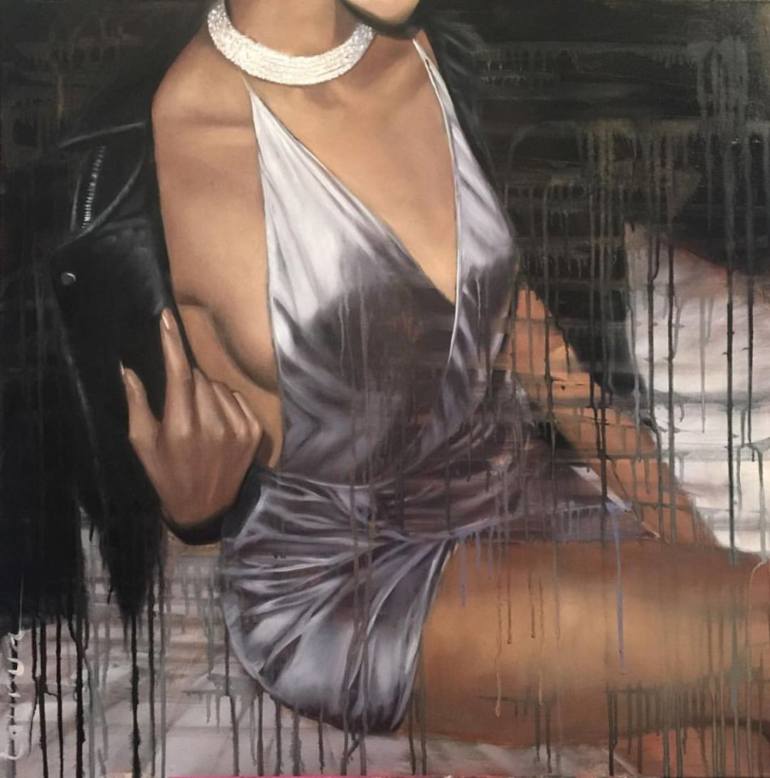 (Image: PERF, an oversized oil and acrylic on canvas by Saatchi Art artist Pascale Taurua. You can learn more about Pascale and her artwork in Saatchi Art's Inside the Studio series… )
Get Set to Blush
Pinks are blooming big both on the runways and in home design this season. Add a splash of romance, elegance or tranquility to your space with art in rosy shades…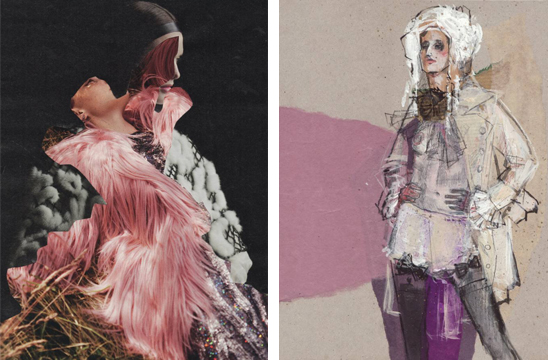 (Image: L: Pelted, an original collage by Saatchi Art artist Deborah Stevenson; R: Fetish Rococo, an original mixed media collage in pinks and purples by Saatchi Art artist Maria Remedios Kleinschmidt)
Effortless Appeal
When you're looking to dress up minimal modern or traditional décor, you can't go wrong with the perpetual appeal of black and white. Framed monochromatic art photography can add dimension and interest to your walls while allowing for contemplation of shape and form over color.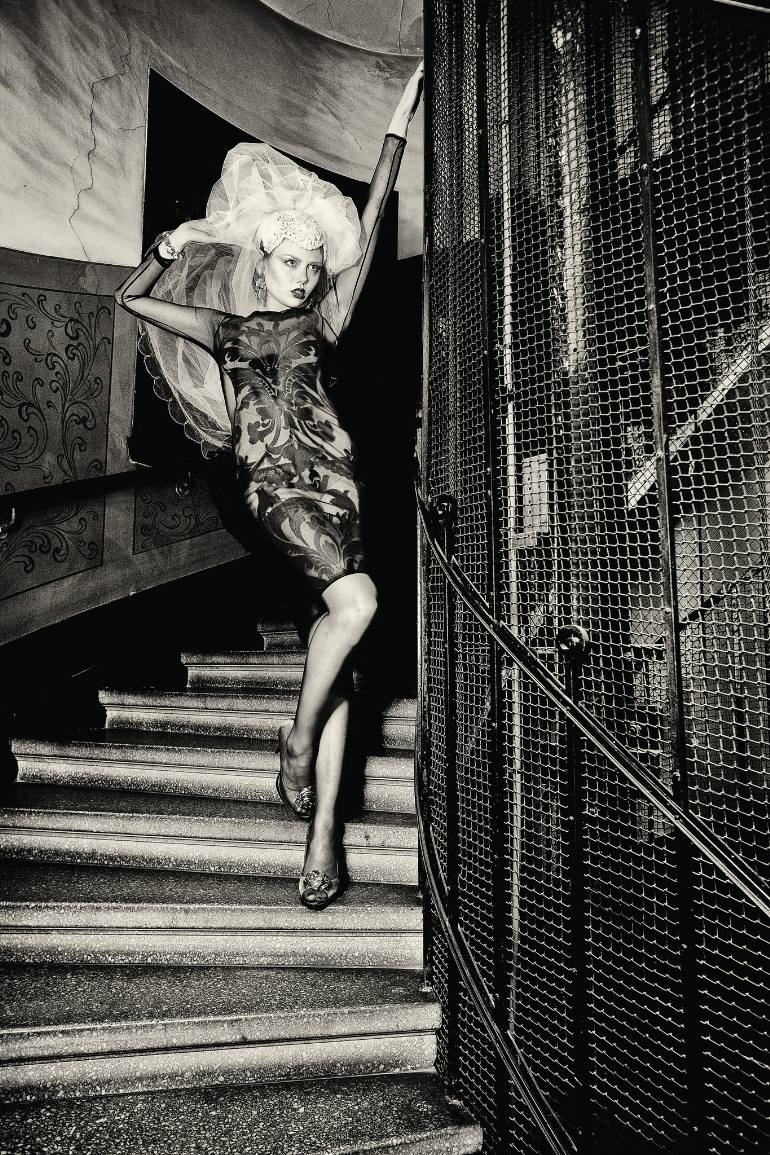 (Image: Fashion#3, Limited edition fashion art photography by Saatchi Art artist igor vitomirov)
Accent With Accessories
Never forget to accessorize! Showing off some smaller works featuring colorful accessories or metallic accents is an attractive way to update a salon gallery wall or make over your bedroom, office, or powder room with a pop of style savvy color.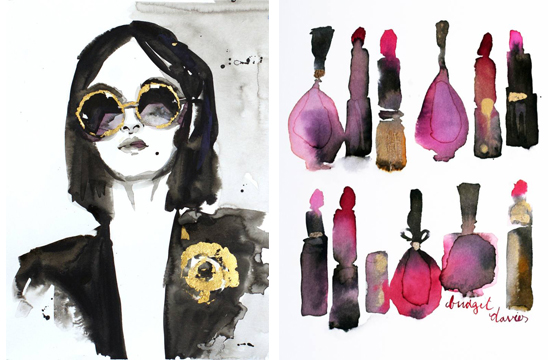 (Image: L: Ink portrait, ink and gold leaf on paper by Saatchi Art artist natalia berglund; R: Little Lipsticks and Nail Polishes 2, an original watercolor painting with gold leaf by Saatchi Art artist Bridget Davies. Learn more about Bridget at Inside the Studio…)
#NYFW is a great time to treat yourself to a new pair of your favorite… artworks!
Get up to 15% off any two original artworks now at Saatchi Art. Use promo code PAIRUP15, for 15 % off $2,000, or PAIRUP10 for 10% off $500. Don't delay, this offer expires 02/14/17…