5 Ways to Dress Up Your Dining Room With Statement Art
According to the interior design trend spotters at Elle Decor and Houzz, formal dining rooms are making a comeback right now. Whether you're an entertainer hoping to create an engaging space for hosting the holidays, or just looking for new ways to spice up dining in, try inviting some fine art to dinner. Read on for 5 easy ways you can display statement art to amplify the appeal of your dining room…
1… Draw Them in With Depth
Try displaying super-sized statement landscapes on interior walls to increase the sense of depth and dimension in your dining room. Large modern artwork in blues and greens is guaranteed to raise your relaxation factor, making this everyone's favorite space to unwind.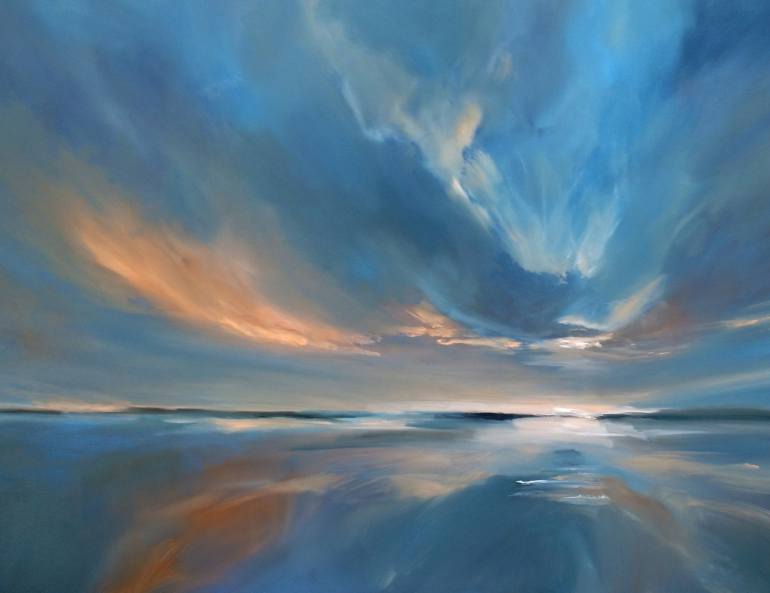 (Image: Glory, an original oil on canvas by Saatchi Art artist Joanne Parent)
2… Use Art as an Anchor
Statement works have staying power. Use large fine art to anchor a smaller gallery of works or your dining room table. Layering a minimal abstract painting between a muted wall and a modern metallic accents can create a celebration of contrasts.
3… Make a Statement With Symmetry
When it comes to artwork (or dessert!), sometimes two is better than one… When decorating an especially spacious dining room, hanging elegant statement art in pairs is sure to make a lasting impression, while adding a comfortable sense of balance to your dining room.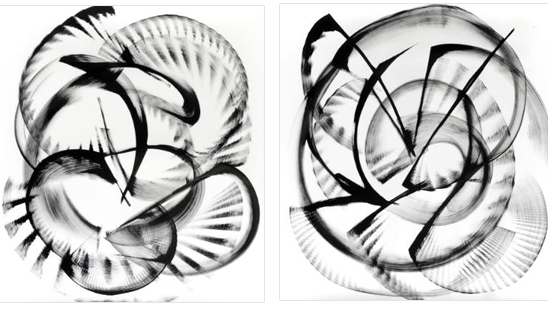 Choosing monochromatic, neutral, or minimal modern art allows subtle architectural details and contrasting finishes to shine. (Image: A pair of abstract ink on paper paintings from Saatchi Art One to Watch artist Thomas Hammer.)
4… Pay Compliment With Color
If you love vibrant interiors and the look of oversized modern art, try tying things together with color. Featuring statement works in similar tones to other elements of your interiors can keep large works from feeling overpowering. You can use statement artwork to help define your dining area when decorating an apartment or open plan space.
5… Transfix Them With Texture
Displaying some new textured statement art is an easy and unexpected way to update your dining room without even picking up a paintbrush.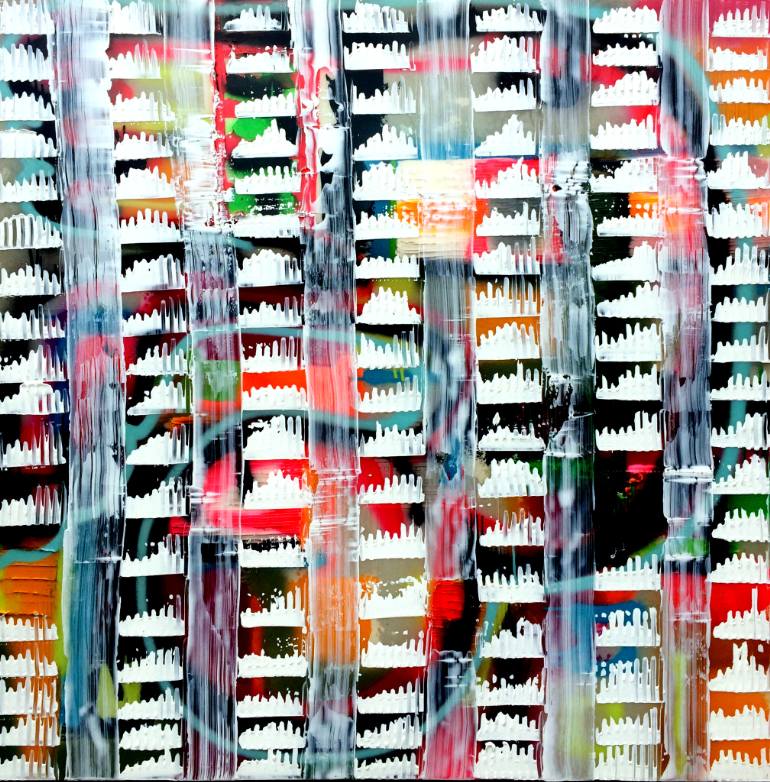 (Image: Winter Snow Springs Colours Series #14 Texture, a new painting by Saatchi Art artist bridget griggs.)
Feast your eyes on our favorite original statement artworks, and explore Saatchi Art's Statement Paintings For Your Dining Room today…