5 Top Pinterest Deco Trends We Love Right Now
Gathering inspiration from a recent article on POPSUGAR, we wanted to share 5 of our favorite home design trends popping up on Pinterest for 2017. Read on for ideas on how to get these looks for yourself using a mix of decorative elements and contemporary art…
1. Hello, Hygge
Cozy…laid-back…content… who doesn't love Hygge?
Pronounced 'hoo-guh' per Marie Claire, this concept of warmth and welcome hails from Scandinavia, but is gaining popularity everywhere right now, with Pinterest searches up almost 300% this season.
(Image: Photo by Skanlux byggefirma / André Andersen, courtesy of Houzz)
Chunky knits, inviting lighting, and eclectic furnishings are just a few ways you can heighten your hygge this winter, or try inviting in some engaging colorful artworks, like this playfully minimal painting from Swedish artist Göran Sveningzon, featured in Saatchi Art's New This Week Collection.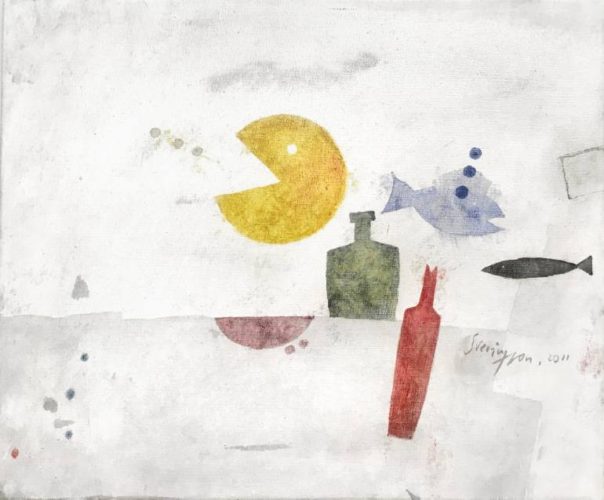 (Image: Still life with Pac-Man, an original artwork by Saatchi Art artist Göran Sveningzon)
2. Divine Vines
Vibrant green plants hold the power to transform any space for the better, and many Pinterest fans agree… saves for "indoor vines" have flourished to more than 260% since September. One way to get this look for yourself: Try mixing a bit of living greenery in with your vignettes.
(Image: Photo by Gem+Elli, courtesy of Houzz)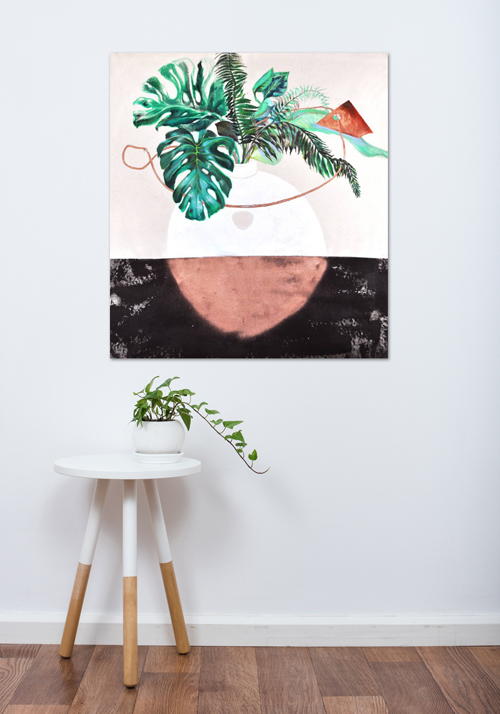 Use lush botanical contemporary art to lend a lush green feel to any room in the house. (Image: Monstera with Copper, an original painting by Saatchi Art artist Hazel Miller)
3. In the Navy
Searches for interiors featuring dark, inky blues are on the rise right now. When you love the feel of a moody room, or need new ways to offset a salon gallery wall or your favorite modern art, try painting a navy blue accent wall. Plush indigo upholstered furniture and contemporary figurative paintings in hues of blue are more ways to try this look today.
(Image: Photo by Studio McGee / Shea McGee, courtesy of Houzz)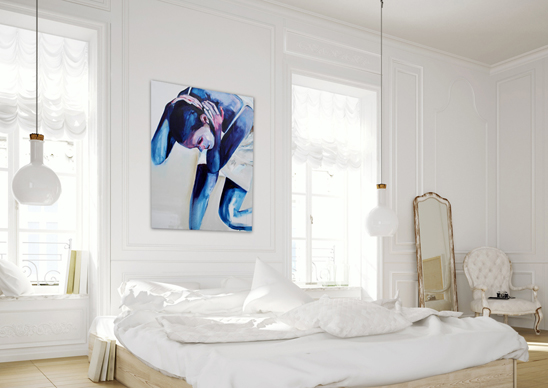 (Image: Blue monday 1, an original contemporary figurative painting by Saatchi Art
artist Patricia Derks)
4. Woodsy Walls
An earthy and elegant way to bring in some texture, wooden wall tiles also ranked high on Pinterest for the new year.
(Image: Photo by DKOR Interiors Inc.- Interior Designers Miami, FL, courtesy of Houzz)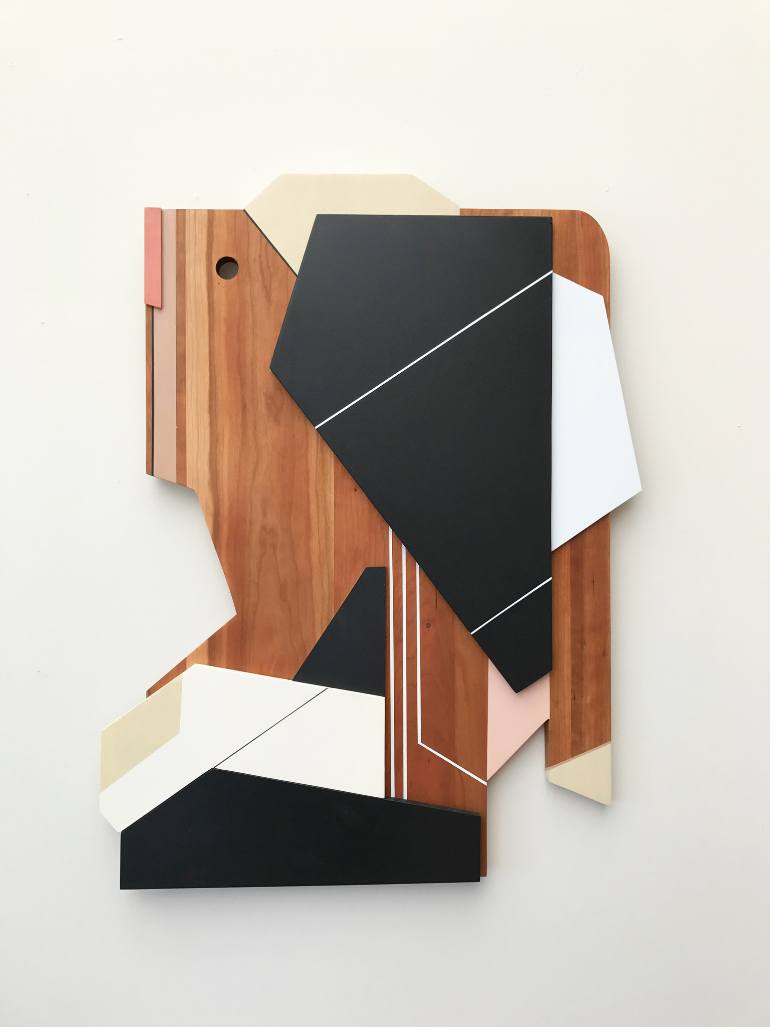 If you covet this look, but aren't in the market for renovations right now, display modern wood wall sculpture to dress up your walls while adding shape and dimension. (Image: Apollo, an original mixed media wall sculpture made from reclaimed wood by Saatchi Art artist Scott Troxel)
5. Captivating Copper
Metal fans have a new favorite this year. Pinterest reported that searches for copper rose 90% in 2016, so when you're in the mood for metallics, try inviting in some copper-toned decorative accents, sculpture, or metallic artwork to brighten things up at home.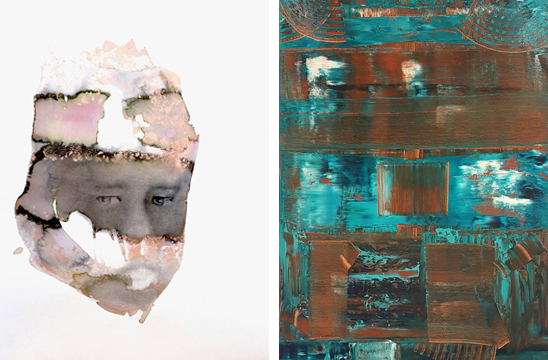 Get some glow to go… There are original metallic artworks for every budget, including these two dazzlers! For more, visit our new Metallic Accents Salon Wall collection… (Image: L: Copper Crystals, a fine art drawing by Saatchi Art artist Samantha Wilson, $210; R: A detail from Oxidation of Copper, an abstract oil painting on canvas by Saatchi Art artist Viktoriya Gorokhova, $1,520)