How to Decorate with Ombré
Love ombré? Curious how to make it work for your home? Read below for tips and inspiration from Saatchi Art curator Hayley Miner.
Colors fading from light to dark or dark to light evokes a breathtaking setting sun or the receding mountains in the vast land of the west. This technique will enhance any interior and elevate it into an unusual setting for a serene and sensual bedroom.
Ombré means to shade, to shadow or to shade into each other. This type of color scheme allows the eye to transition into a softer palette while giving off a romantic and dramatic effect, both of which is an inspiring technique for any decorator.
If you are unsure where to begin your ombré look, I suggest you begin with the wall as a focal point of your room.
Feeling uber-creative? I encourage you to attempt the gradation effect with paint. The paint samples at your local paint store is typically arranged by each color family so it would be easy to pick out a range of 8 shades for example of the same color.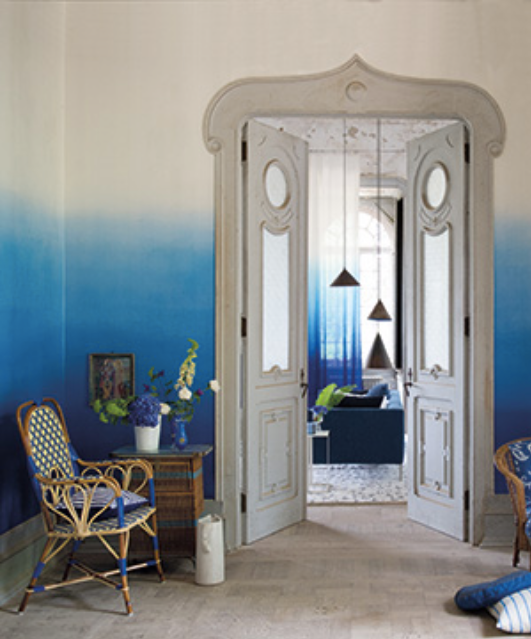 Then, all you need is a brush, some painters' tape and you can have a ball creating your own breathtaking ombré-fide wall.
Alternatively, wallpaper companies have a large selection of this type of design for those who don't want to get their hands dirty.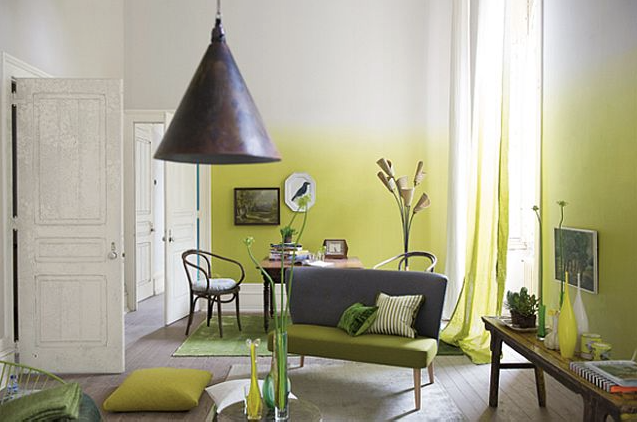 And if that's too daunting of a commitment (for us commitment-phobes!), try installing ombré curtains or accent accessories like pillows or throw rugs, with the same luscious look.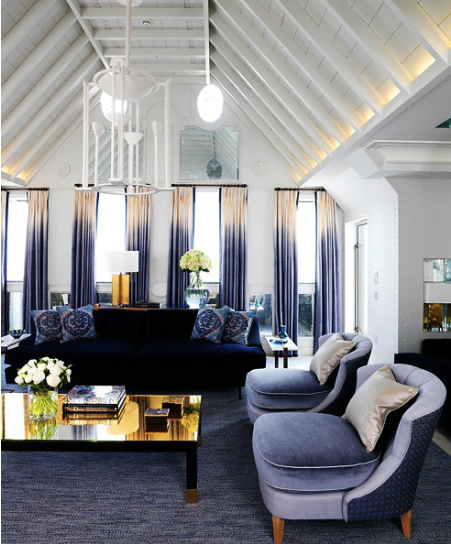 With this ombré effect, you could enrich your already colorful bedroom or turn an all white, intentionally spare and modern interior instantly into a mood-transforming space that adds whimsy and drama.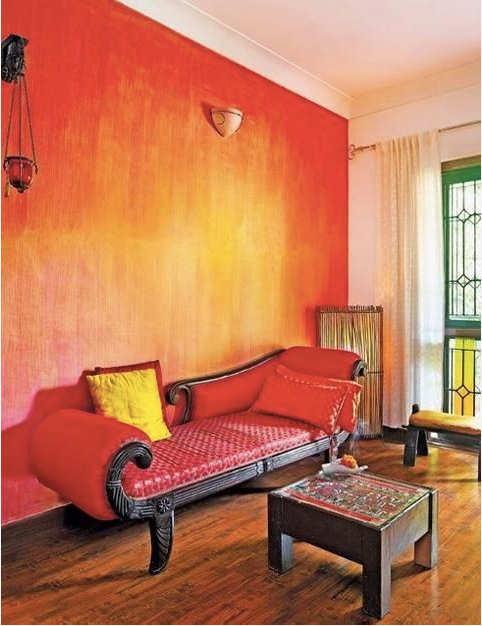 What bedroom doesn't deserve this kind of treatment?! The gradation of colors takes it from good-looking to sensational looking!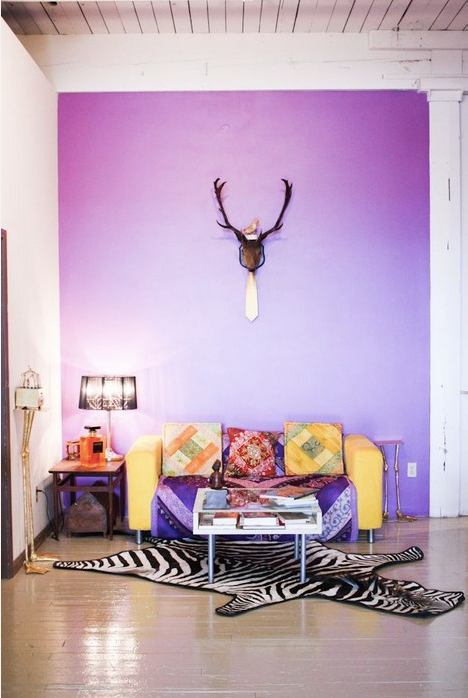 The pièce de résistance is always a beautiful work of art that would take it up a notch and pull it all together.