How to Create an Art Vignette in 5 Steps
Art vignettes are a fabulous way to create thoughtfully curated spaces throughout your home and to showcase small objects, books and other knick knacks. They're also a chic way to incorporate small to medium size artworks into your decor.
"Vignette" is really just a fancy word for a small arrangement of objects, and you can pretty much create one on any flat surface; desks, bureaus and mantelpieces work well. Because the vignette vibe is 'collected,' you're free to layer artworks and objects more closely, which makes this approach especially nice for making a space feel cozy and lived in.
The trick, of course, is to keep things looking purposeful and visually interesting, instead of like you forgot to clean up. We're breaking the process down into 5 easy-to-follow steps. Check out the video above and you'll be a vignette virtuoso in no time.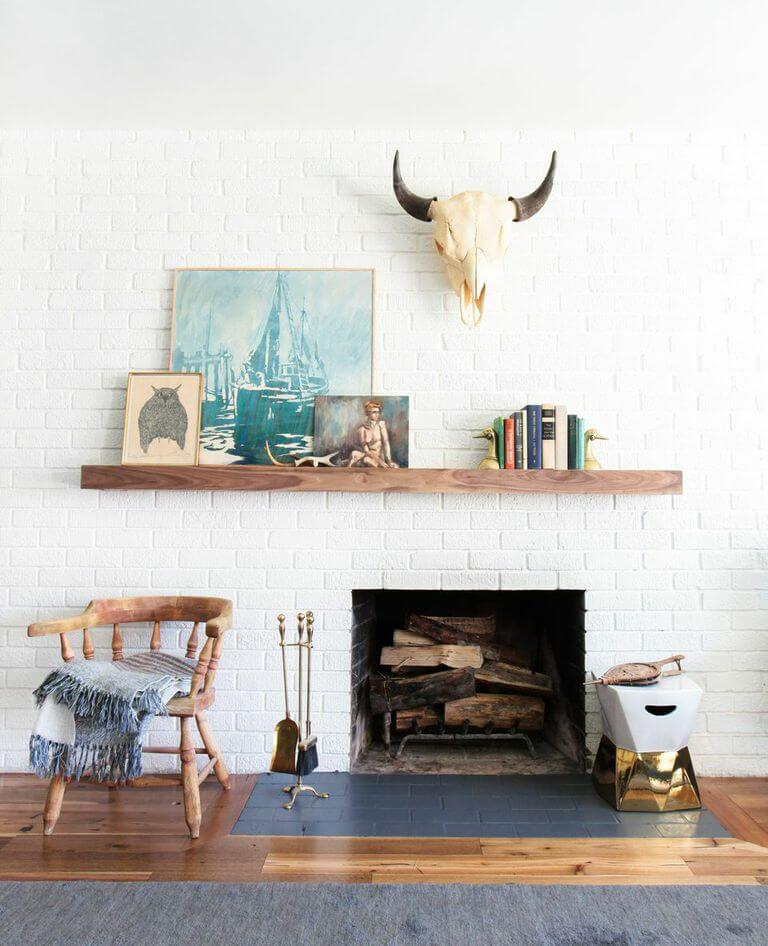 This mantelpiece art vignette really completes the eclectic midcentury design of this room. The layered paintings and collection of books work in terms of size and color, adding personality and interest to an otherwise stark fireplace. (Image: Style by Emily Henderson)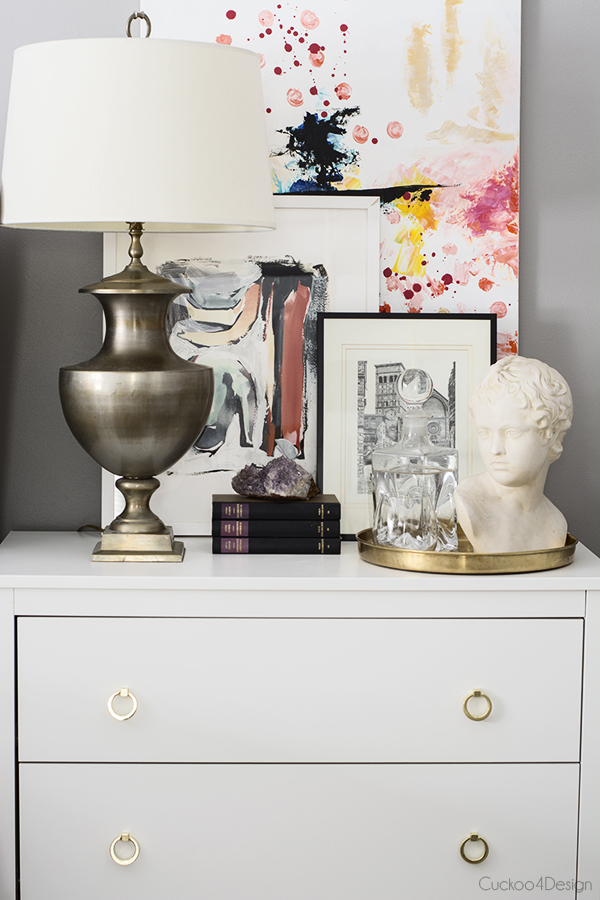 The layered look of a vignette is perfect for combining multiple art mediums together. Cuckoo4Design's bedside table arrangement combines sculpture, photography, a work on paper and an original painting. (Image: Cuckoo4Design).
#LiveWithArt is Saatchi Art's ongoing series dedicated to demystifying the process of owning and decorating with artwork. Adding original artwork to a room is one of the fastest and most rewarding ways to instantly make a space come together. It's also far more affordable than you think. Original photography is an especially budget-friendly option and a medium that's easy to fall in love with.
Share your art vignettes with us on Instagram! Post your images with hashtag #LiveWithArt and tag @saatchiart and we'll re-post our favorites.
Love the pieces you see in the video? Featured artworks from Saatchi Art artists include: "Portrait 11: Picasso" and "Portrait 3: Christo. LARGE" by Roberto Voorbij, "After the Rainbow" by Oksana Reznik, and "Book 5 #29" by Heather Goodwind.