Avoid These 2 Common Mistakes When Hanging Art
Hanging artwork is a simple and powerful way to transform your home. Whether it's an original painting, photograph or even your personal polaroid collection, displaying art is a fantastic way to invigorate your space with personality, intrigue and often times a splash of color.
There are, however, two common mistakes that many people make when hanging artwork that can diminish the impact of your art and throw off the proportions of the room.
Check out the video above for helpful tips on how to avoid these two pitfalls and get to hanging your pieces like a pro.
Buy and #LiveWithArt confidently. The DIY tips and 'how to' tutorials in our #LiveWithArt video series are aimed at making living with art fun and easy, instead of intimidating. Happy hanging!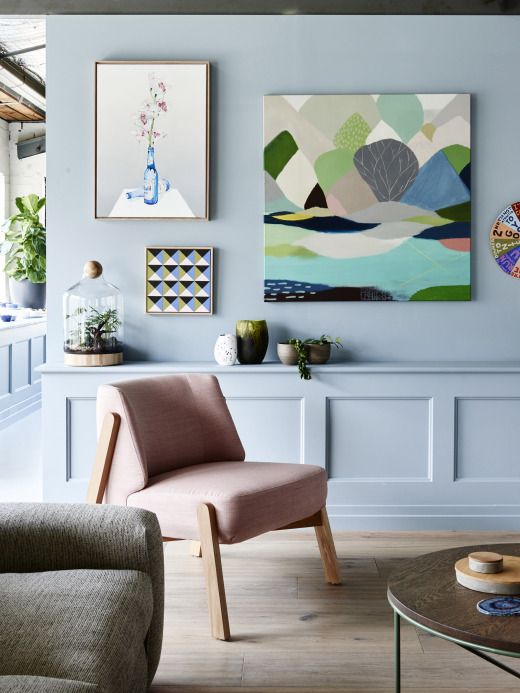 An artfully arranged gallery that fills the wall space nicely and faithfully follows the 'eye-level rule.' (Image: Design Files)
Share your newly decorated walls with us on Instagram! Post your images with hashtag #LiveWithArt and tag @saatchiart and we'll re-post our favorites.
Love the pieces you see in the video? Featured artworks from Saatchi Art artists include: "Morning," by K Gavin Brooks, "Diora and the berry tree, 2015, Limited Edition" by Stephanie Vovas,  "Grain of Truth" by Claire Desjardins, "Saxophone in Hackney" by Fabio Coruzzi and "St Pete Beach, 2016, Limited Edition" by Dean West.