2 Ways to Hang Unframed Photographs or Works on Paper
Going frameless is a great way to easily and affordably display photographs, works on paper or even as a way to hang your very own polaroid collection. With so many inventive ways to clip, pin, and string artworks, there's an approach that works for every décor. This low commitment style for showing your artworks also means you can easily reorder and update items whenever the mood strikes! Check out the video above to see two of our favorite ways to ditch the frame.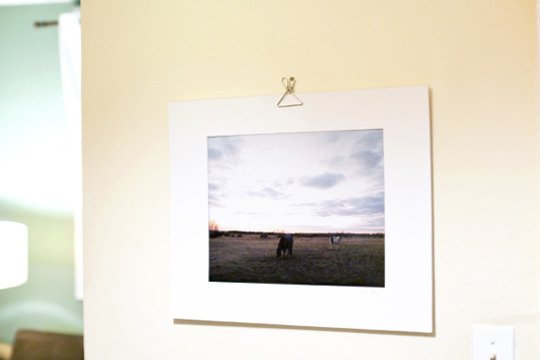 #LiveWithArt is Saatchi Art's ongoing series dedicated to demystifying the process of owning and decorating with artwork. Adding original artwork to a room is one of the fastest and most rewarding ways to instantly make a space come together. It's also far more affordable than you think. Photography, drawing and collage are especially budget-friendly options and mediums that are easy to fall in love with.
Share your newly decorated walls with us on Instagram! Post your images with hashtag #LiveWithArt and tag @saatchiart and we'll re-post our favorites.
Love the pieces you see in the video? Featured artworks from Saatchi Art artists include: "The After Party" by Kelly Puissegur, "Imaginary Past" by Ben Cavers, "Oekoumène #3" by Virginie Gallois, "Wildflower 1802" by Heather Goodwind, "dit moi tous" by Lucas Lai and "Portrait 11: Picasso" by Roberto Voorbij.