Philadelphia: A Day in the Life of Shaina Craft
Discover Philadelphia as seen through the eyes of a local artist in, "A Day in the Life of Shaina Craft." This week, fresh off a third place win at the Philadelphia Sketch Club as she prepares for a Faculty and Invited Alumni show at the Fine Arts Center Gallery at Montgomery County Community College that opens next week, Shaina offers a peak into her daily life in the city, sharing her favorite spots along the way…
I live and work in the Fishtown neighborhood of Philadelphia.  We have a vibrant arts and restaurant scene as well as lots of hidden community gardens like the one pictured here.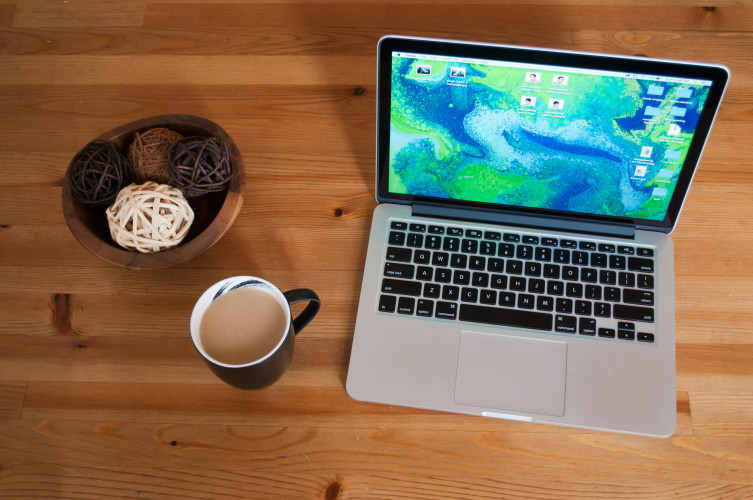 8:30AM
Every day starts with a nuzzle and meow from my cat Luna- a gentle reminder that she's hungry for breakfast.  She eats and I drink coffee while my partner Joshua gets ready for school.  He's in a PHD program at UPenn and still manages to be my biggest enthusiast.  I usually have something simple for breakfast, cereal or oatmeal.  I have my second cup of coffee while checking my email, Facebook, Verni, and SaatchiArt page.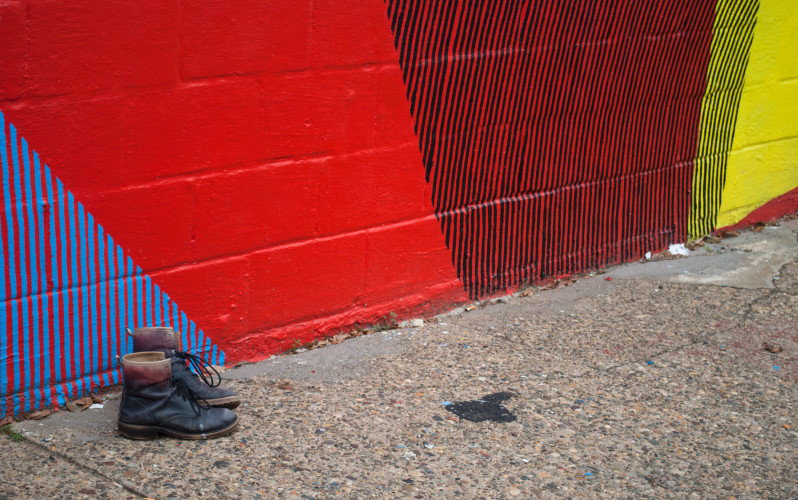 10:00AM
I walk nearly everywhere I go.  Above you'll see my work boots in front of the new MOMO mural on Berks.  My path to the studio starts by walking down the Frankford Avenue Arts Corridor.  I pass by LMNL Gallery's space at Blue Cadet, the Philadelphia Record Exchange, and the Philadelphia Sculpture Gym among others.  I turn off Frankford and head over to 2nd Street.  My studio is just past St. Michael's church.
The best kept neighborhood secret is graffiti pier, which is located along the river on the East side of Fishtown.  The pier is abandoned and every inch of it is covered in street art.  New things are always being added so each time you go you'll see something new.
10:15AM
I get to my studio around 10:15 if I'm walking slowly.  It's in an old school building which has been turned into artist studios.  It's called the Crane Old School and is home to artists, architects, designers, and the Pig Iron Theater. Most days I can hear the chorus practicing as I walk through the halls.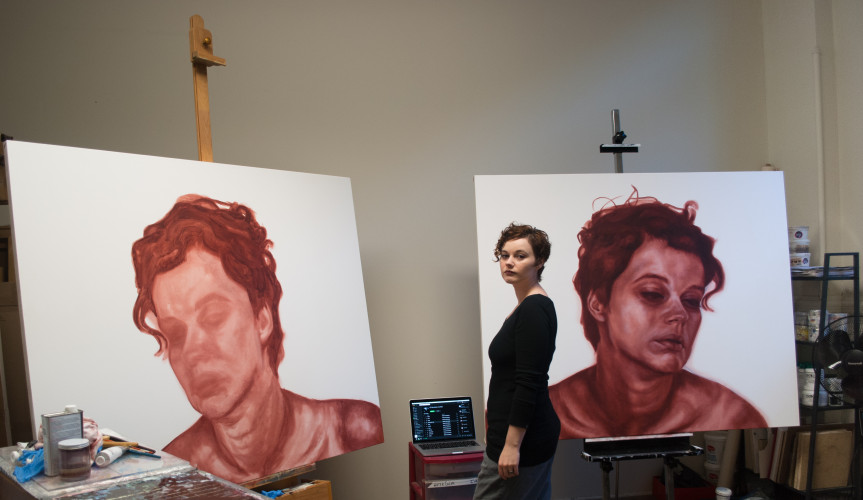 Today, I am working on two large underpaintings.  They are mirror images of each other, which poses quite a challenge for me.  This series is about disappearance so most of the details in these underpaintings will end up being obscured.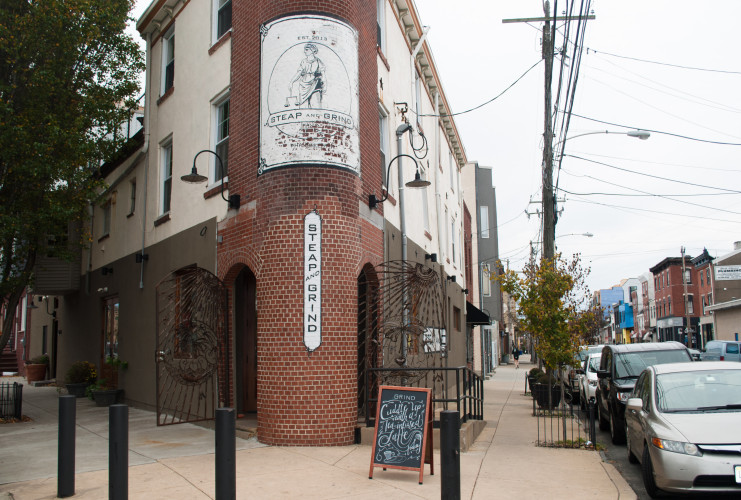 8:20PM
When I finish working, I like to relax with Joshua and our friends around the neighborhood.  Many of our friends are artists and musicians so we tend to end up at art openings or shows or just grabbing something delicious like the lattes and baked goods at Steap and Grind.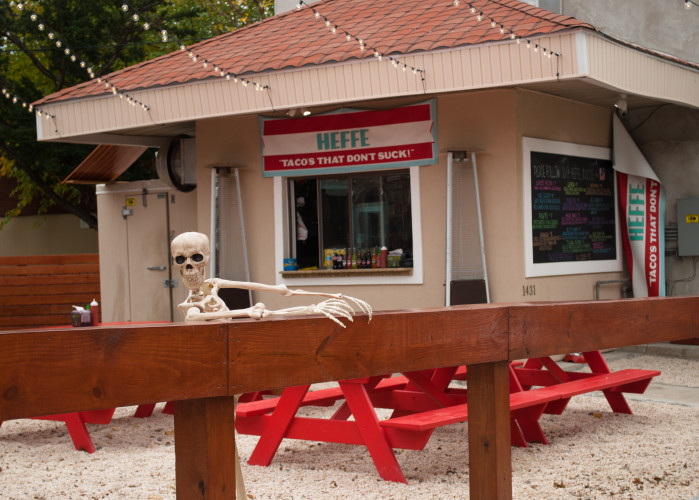 I'm really excited about this new taco place, Heffe, that just opened in my neighborhood. Their slogan is "tacos that don't suck", so I figure I better try them.  Maybe next weekend!