20% Off for CYBER MONDAY + How to Start Buying and Investing in Art: Part 5
Today only, enjoy 20% off framed open edition prints with code CYBER20 and 15% off original artwork with code FRIDAY15. Some restrictions apply—don't miss this limited time offer.
Find the perfect holiday gifts in our Gift Guide.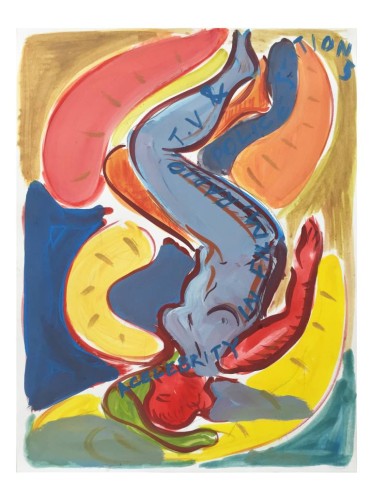 The best advice when it comes to collecting art is to buy what you love.
This is a good rule to follow whether you are searching for one piece of art for a specific room in your home or are looking to amass an art collection.
We have curated a variety of collections with works by Saatchi Art artists to help you discover how different mediums and styles work together. You may also find these helpful in curating your own collections.
Whether you're looking for works to complement your mid-century modern home or are enamored of canonical figures like Gustav Klimt, we invite you to explore these selections grouped by color or theme.
You may also focus on selecting works within a specific category of art, be it painting, photography, sculpture, or drawing, as have many well-known collectors. Elton John, for example, has built up an important collection of photography, Peggy Guggenheim focused on the Surrealist paintings and sculptures of her time, and Cornelius Vanderbilt built a collection of 670 drawings, which he gave to the Metropolitan Museum in New York.
Some collectors focus on particular themes, ranging from portraits to nudes to movies, while others are drawn to specific art historical movements, including surrealism, abstract expressionism, and street art.
Think size matters? We've also selected a variety of pieces to fit into smaller spaces.
Whatever you are looking for, we hope you are inspired by the range of mediums, styles, and themes available on Saatchi Art.  
Ready to start building your own collection? Read Saatchi Art's complimentary ebook 7 Essential Steps to Collecting Emerging Art, written by our Chief Curator Rebecca Wilson.