Year in Review: Best of 2021
Ever considered what trends, artists and mediums collectors were purchasing in 2021 for their personal art collections? As the year comes to a close, we will be highlighting some of the best artworks, artists, and emerging trends. Sometimes you don't know it until you see it. We aspire to provide you with a platform to discover things that excite and inspire you—from a promising emerging artist to a new style or medium that you may have never considered before.
Below, are the Best of 2021 by medium: Sculpture, Drawing, Photography, Painting, and Prints. For more ideas, browse our recently sold works and contact our curators who can help you find similar works in your budget.
Sculpture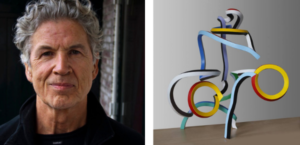 Sculptures are great pieces to invest into diversity in your personal collection. In 2021 there was a diverse range of large or small, indoor or outdoor sculptures that bring an element of beauty and intrigue. A standout in sculptures for 2021 is the works by Frans Muhren. Streamer 41 by Frans is a colorful iron sculpture that is hand shaped and welded together to create effortless curves and forms. Muhren's works focus on the contradictions of material and shape, such as heavy and light or convene and concave. Be on the lookout this next year for more sculptures that defy the expected in either material or subject matter. See more of what our curators selected as Best of 2021: Sculptures here.
Drawing
Drawings provide a one-of-kind means of accessing an artist's intimate process. The immediacy and tactile presence of the medium by nature allows for a unique experience of the viewer to feel as if they are one with the hand of the artist. Cindy Press's drawings play on the exploration of light and shadow.  Press is inspired by fashion, photography, and popular culture and she references personal issues, sexuality, and gender as a central theme in her work. Her drawings are a highlight for 2021 as her works bring a depth of storytelling. See more of what our curators selected as Best of 2021: Drawings here.
Photography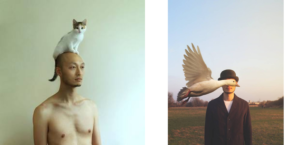 Pushing the limits of how we view the world around us, photography allows us to see the world from behind the lens of photographers all over the world. From abstract compositions to self-portraits and breathtaking landscapes, this year's best in photography captured the beauty of life's fleeting moments. Simon McCheung is a photographer from the United Kingdom who pursues surrealist sentiments in his work. Untitled Goose shares influences from McCheung's childhood with his love for cinema and storytelling, in hopes, to put the viewer in touch with their subconscious inner child. Photography continues to be a great medium for first-time collectors or those not sure where to begin in collecting. See more of what our curators selected as Best of 2021: Photography here.
Painting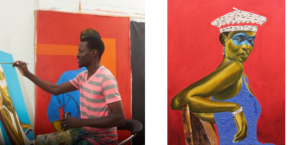 In 2021 artists have painted in many styles from pop and street art to figurative and landscape works. Ghanaian painter Theophilus Tetteh has amazed collectors in 2021 with his striking portraits and bold colors. Tetteh tries to convey a sense of hope and assurance in his works so that his pieces are a source of bright light. In particular, he loves to paint the youth, most specifically Black youth and those that are his close friends- this is what he describes as "….(being connected) to what I can personally feel through their eyes." Portrait painting was a big trend in 2021 and will continue to be seen in the coming year as artists capture the connection of life and those around us. See more of what our curators selected as Best of 2021: Paintings here.
Prints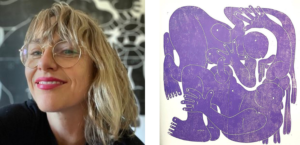 Prints are a great way to discover a new style of art-making through etching, lithograph, screenprint, or woodcuts. In 2021, Barbara Kuebel's life-sized woodcut print caught the eye of collectors around the world. The Beautiful People Talk is an eye-catching oversized purple print that draws the attention of the viewer. Upon closer examination, the viewer is able to see the intricate details of the woodcut print on paper. See more of what our curators selected as Best of 2021: Prints here.
Love reading about all things art? You can have articles from Canvas, curated collections, and stories about emerging artists delivered straight to your inbox. Sign up for the Saatchi Art Newsletter.