Year in Review 2018: Top Photographers
As 2018 comes to a close, it is time to celebrate a few artists who have helped contribute to an exciting year of emerging art. Below, meet 5 photographers who have proven to be popular favorites throughout 2018.
For more ideas, browse our recently sold works and contact our curators who can help you find similar works in your budget.
Tawny Chatmon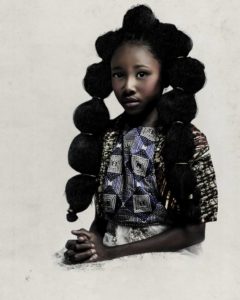 Currently residing in Maryland, Tawny Chatmon creates ethereal portraits largely inspired by her children and the celebration of black childhood. Loosely influenced by the artistic style of the Vienna Secession, Pre-Raphaelite, and Renaissance movements, Chatmon has skillfully established her distinct approach to photography by innovatively layering manipulated photos with unique photographic elements: gold leaf, paint, digital collage, montage and illustration. Most recently, Chatmon received the Photographer of the Year award from the International Photo Awards of 2018 for her series, "The Awakening," as well as participated in the annual Art of Blackness exhibition in Chicago. Her works have also been featured in publications including Afropunk, Vice, and Okay Africa. See more works of Tawny Chatmon here.
Jin-Woo Prensena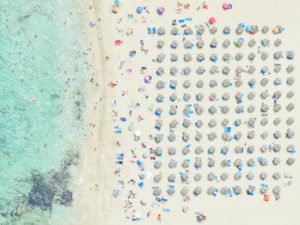 From the icy river beds of the Icelandic highlands to the pristine beaches of Mallarco, Spain – the Los Angeles based artist Jin-Woo Prensena captures breathtaking aerial shots that encapsulate the beauty of landscapes around the world. He specializes in large-scale photography which are designed to evoke an emotional experience that allow viewers a chance to escape from their daily routine. Prensena maintains an impressive celebrity clientele following, including Jennifer Garner, Chelsea Handler, Jessica Alba, Ben Stiller, Molly Sims and Daniel Tosh. His work is also featured in private homes and executive offices throughout the United States, Germany, France, Italy, Spain and the United Kingdom, where he also featured his solo exhibition ELEMENTS at the luxurious 45 Park Lane hotel in Mayfair. See more works of Jin-Woo Prensena here.
Ysabel LeMay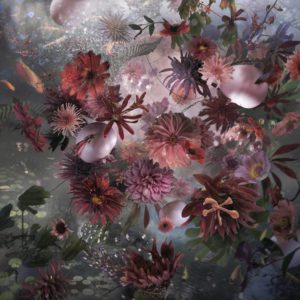 Ysabel LeMay is a Texas-based visual artist that utilizes the process of hypercollage photography to accentuate the transcendent beauty of the natural world. The instinctual and organic process of her digitally composed panoramas evoke a complexity of color, image, and emotion. LeMay's works have been featured in over 115 exhibitions around the world with works also showcased in numerous corporate collections such as Chevron, Bloomingdale's, and Bacardi. Her impressive portfolio also includes representing Texas at the 4th edition of Women to Watch, a solo retrospective show at the Morris Museum in New Jersey, and a commission for the American Institute in Taiwan. See more works of Ysabel LeMay here.
Sven Pfrommer
Utilizing numerous artistic techniques, Sven Pfrommer is a Berlin visual artist who specializes in photographic and mixed media works. Through his extensive travels, Pfrommer visually captures the ephemeral daily moments of distinct bustling cities: Myanmar, Singapore, Hong Kong, Manila. Most recently, Pfrommer participated in his 7th solo exhibition at the ArtistSpace of Ayala Museum titled "INDISTINCT." His works are also featured in numerous corporate and hotel spaces around the world including Boston, Chicago, Portugal, New York, and Manila. See more works of Sven Pfrommer here.
Miss Aniela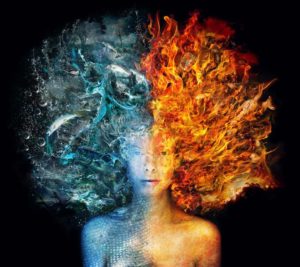 Miss Aniela, also known as Natalie Dybisz, is a British fine-art photographer who skillfully integrates traditional imagery and digitally enhanced motifs to complement the surreal elements present in her works. By fusing fine art and fashion photography, Miss Aniela blurs the boundaries of art, photography and fashion to create riveting and eye-catching works. Miss Aniela's works have been exhibited by the Photo Vogue Milan, Prins Eugens Waldermarsudde Museum in Stockholm and the Houses of Parliament. Her works have been featured by Daily Mail, BBC, The Metro, El Pais, Yahoo and NY Arts. See more works of Miss Aniela here.
Love reading about all things art? You can have articles from Canvas, curated collections, and stories about emerging artists delivered straight to your inbox. Sign up for the Saatchi Art Newsletter.