Kim Byungkwan (South Korea)
Collecting work by emerging artists is the best way to begin investing in art. For each edition of our Invest in Art series our Chief Curator Rebecca Wilson chooses new emerging artists of great promise from around the world. Be the first to discover a new art star and acquire works with the potential to rise in value.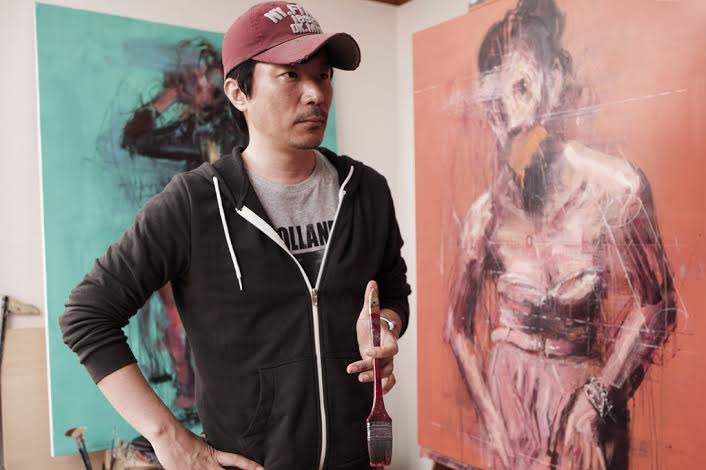 South Korean artist Kim Byungkwan paints from images of well-known figures – Hollywood starlets, political dictators – transforming their familiar faces into strange and disconcerting paintings. His expressive paintings stop us in our tracks and challenge us to step outside what he terms "visual habit."  His work has been widely exhibition in South Korea where he has been nominated as one of the most talented emerging artists.
The artist's materials in his studio.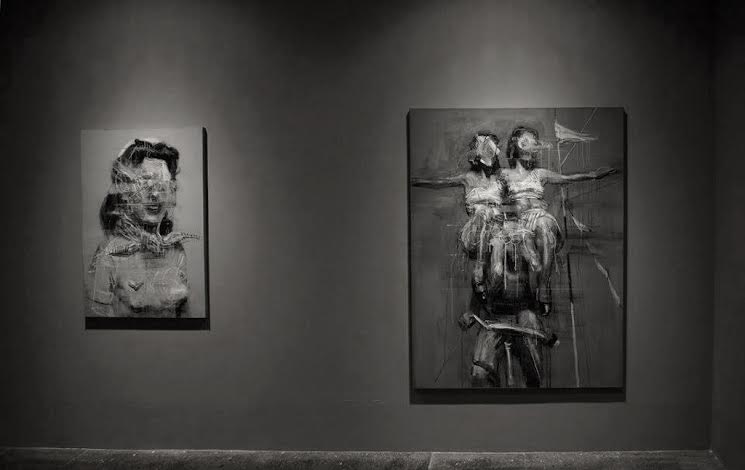 Artworks on display.
One Final Note: There are no guarantees when it comes to buying art and you should always feel happy with what you're buying as it may be on your walls for a pleasurably long time. But if you are interested in the investment side of buying art then acquiring works by emerging artists is a great way to begin. We hope you enjoy our selection.