Get to Know Saatchi Art Artist Stephanie Vovas
Stephanie Vovas makes art for sexy people. Her photographic portraits are bold in the best way… Expressive enchanters made even more striking with magic hour lighting, nostalgic colors, and super-glam styling that enthusiastically conjure the pleasure and style of 1970's Hollywood.
Vovas grew up in Massachusetts, but was always drawn to the exotic locales of California. Inspired by her travels around the USA and Europe, she attended the Maine Media Workshops to study photography. After coming to Los Angeles and working in magazine publishing, Vovas lost her day job in 2009, a setback that turned out to be a stroke of luck, as it gave her more time to start shooting again. Stephanie went on to have her amazing art photography featured in 15 exhibitions, including Smashbox Face Off, a solo show at Edgar Varela Fine Arts in Los Angeles, and the Jealous Curator's Fig House and California Girls Shows.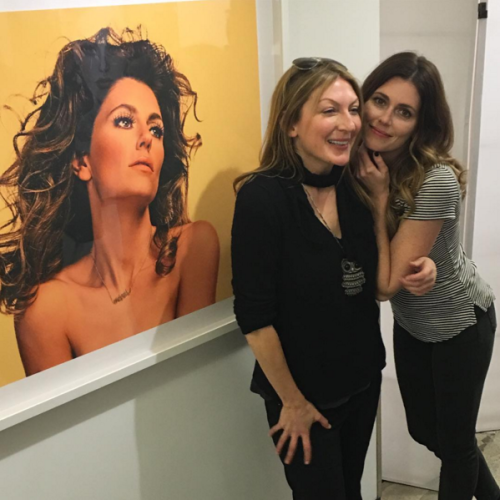 Stephanie's stunning portraits are being featured as part of our new Fresh Faces exhibit at Saatchi Art. Here's Vovas enjoying the gallery opening with inspirational collaborator Diora Baird.
(Image: Demand Media via Instagram)
Other than being comfortable in front of a camera, we asked what Vovas looks for when selecting the subjects for her photographs:
"It is a gut reaction to the person when I meet them or see their photo. Most of the time I know right away if I can make something good with a person. Probably much like you know when you want to be friends with someone when you first meet them. You get a feeling of happiness and excitement about them. It's an instinctual response."
Vovas's heroes include Andy Warhol, Led Zeppelin and Brigitte Bardot. 1960's and 70's architecture and design are also important sources of inspiration in Stephanie's work. Saatchi Art asked about her favorite location to shoot in Los Angeles:
"I recently shot in one of my dream houses, it is by the Silver Lake Reservoir, and it is very Mad Men 60's style, mixed with a Palm Springs vibe. Houses and hotels are my favorite places to shoot. 1960s, 70's and even 80's decor is the best. I am always on the hunt for new locations. I want to do a lake area next, I am ready for some pine trees and a lake with boats to set a story in."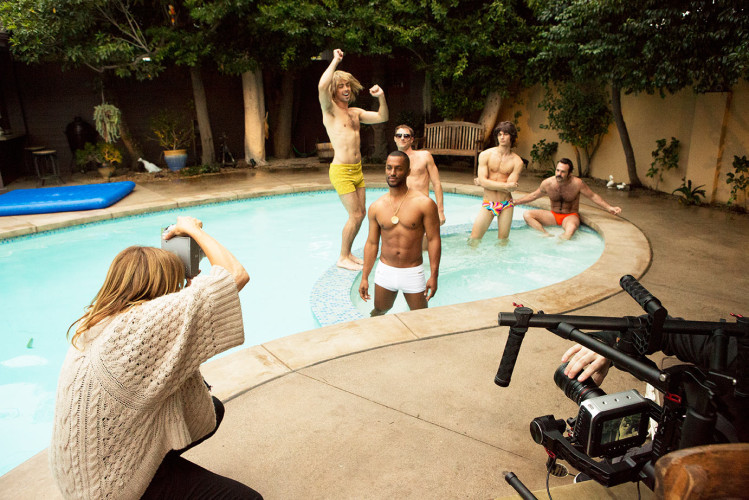 Stephanie Vovas on location in Silverlake, Los Angeles CA. (Image: Saatchi Art/ Stephanie Vovas)
The passion and thought Stephanie and her team put into these photographs shines through. Her art has received international attention and numerous awards from the photographic community including winning the PDN Faces Contest in 2011, International Photography Awards in 2012 and 2013, and three America Photography Awards. Her work has been featured in several publications, including a cover and multi-page spread for Playboy in January/February 2015.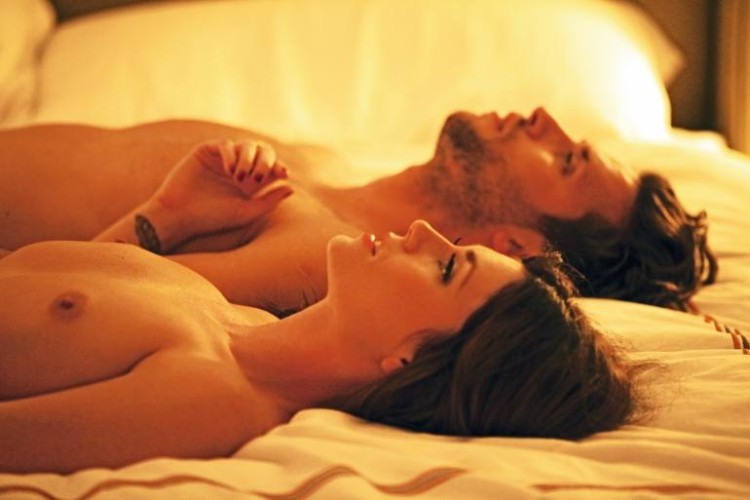 (Image: The Key Party, Limited Edition art photography by Stephanie Vovas)
For more about Stephanie Vovas, visit her website or listen to this engaging interview she did on The Jealous Curator's Art for Your Ear.
Visit Stephanie's portfolio to see more of her limited edition art photography, or shop our new Spring 2016 catalog to collect some of Vovas's stunners for yourself while you still have the chance. Stay tuned for her new limited edition photographic prints…Coming soon to Saatchi Art!