Focus on Color: Chartreuse
After a recent trip to Ireland for Web Summit, we've got green on the brain here at Saatchi Art. In particular, the color chartreuse, named for the 100+ ingredient liqueur distilled and bottled by French Carthusian monks who guard its secret recipe.
While in Dublin, we were charmed by the brightly-painted front doors of the city's many Georgian and Victorian homes. While shades of red, blue, black and even pink figured prominently, the one door that really stood out in a cheerful, playful way was the lone chartreuse door we saw.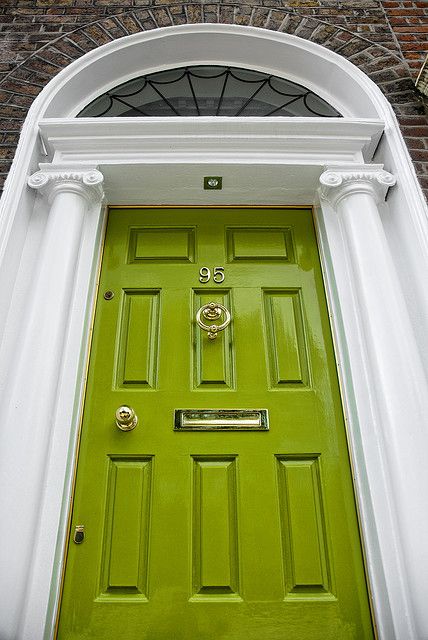 It seems we're not the only ones with a fondness for the color. This week Houzz has created a color guide on all manner of ways to incorporate chartreuse into your life:
It's very popular in modern design, but chartreuse can span the eras and does not need to be used sparingly. Go ahead and put it all over; it can take it.
To complete the guide, we've rounded up some of the many exciting works for sale on Saatchi Art that incorporate the color chartreuse. With our new "search by color" feature, you can now search for artwork in any color you like!
Follow Saatchi Art's board Chartreuse Art on Pinterest.
Can't get enough chartreuse? Check out our favorite examples of the color in design and decor:
Follow Saatchi Art's board Chartreuse in Design on Pinterest.
Let us know what you think of the new "search by color" feature and which other colors you're searching for.